***This giveaway is no longer accepting entries***
Who's ready to win some art? If I were a motivational speaker this is where I would say "I can't heeeaaaar yoooou!" and wait for you to respond even louder to my question. But I'm not going to do that. And regardless of how much volume you put behind your response (in all honestly, I'm kinda hoping you just answered it quietly in your head) we're very excited to bring you this week's giveaway from Modern Bird Studios.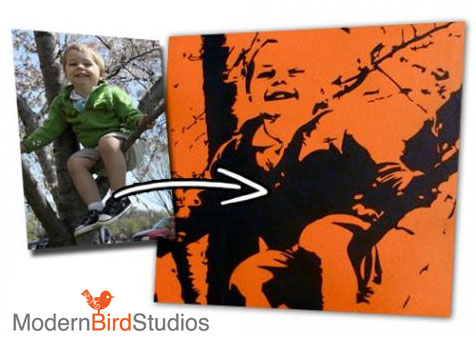 As you can tell from the image above, Gregg Deal – the artist behind Modern Bird – takes any photo you provide him and turns it into a hand-painted piece of modern art on a thick oak canvas. In many ways it's our favorite type of wall decor: personal and attractive.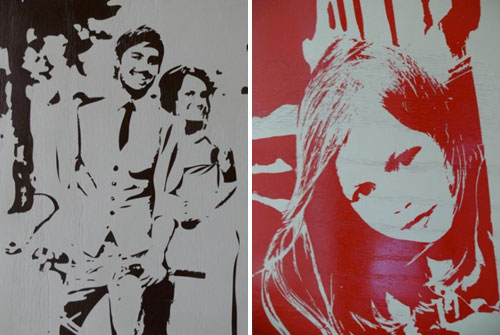 The subtle abstraction of your image, paired with two punchy colors and a solid wooden base make for an interesting and meaningful conversation piece for you walls, mantle, bookshelf or table.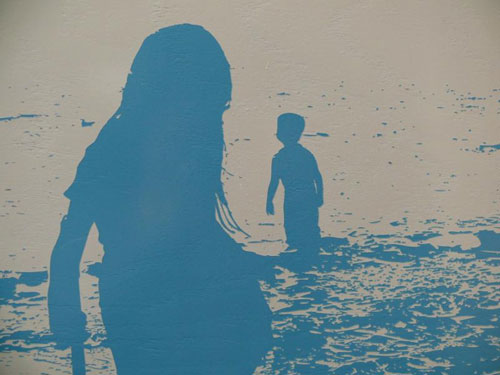 Plus it's a great way to do something different with that wedding portrait, baby picture, travel photo or pet snapshot that you love. Just pick a couple of colors from Modern Bird's color chart that coordinate with the tones in your house (or complement them for interest and fun) and suddenly you'll have a piece that looks right at home in your home. And we love the hint of wood grain that comes through for that truly authentic vibe.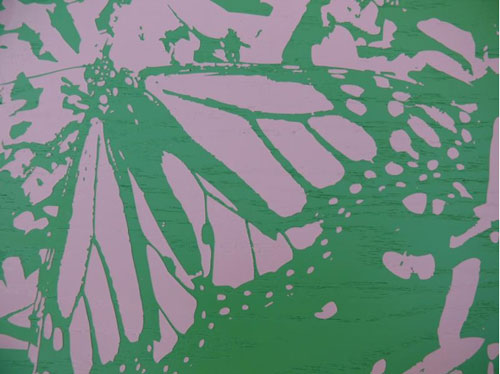 So here at the deets on how to enter this week (plus stay tuned for a discount on Thursday):
PRIZE: One 12″ x 24″ customized art piece from Modern Bird Studios
TO ENTER: Comment on this post with the words "BIRD ME" and…
BONUS QUESTION: … I know this sounds weird, but if you could be any bird what kind would you choose? Perhaps a flamingo or a toucan so you can hang out somewhere tropical? A hummingbird because you like being small but stealth? Or perhaps a character like Big Bird is more your style because you'd hate to lose the ability to talk and interact with humans?
GIVEAWAY CLOSES: Wednesday, August 25th at 8pm EST
NUMBER OF WINNERS: One
PRIZE SHIPS: The 48 Continental United States
USUAL STUFF: One entry per e-mail address is permitted. The winner will be selected using random.org and announced on Thursday. Good luck…
See our Giveaway FAQs page for more info. Pics from Modern Bird Studios.