*** This giveaway has reached its cap of 10,000 entries, and has been closed – see who won below!***

After reaching our cap within 24 hours, we've gone ahead and let random.org pick our one lucky winner. They are… AJ (who can't wait to take our next picture for our annual anniversary photo). We know the feeling. Congrats!
…I'm gonna let it… be organized online? If you're one of those people that can't seem to get a handle on your family photos – between your camera, phone, computer, and Facebook / Instagram / Flickr – you just might find the answer to your prayers in ThisLife. It's a free cloud photo storage tool that, among other things, easily imports and organizes your photos into one central place. It also has cool features like face recognition, a timeline, and it keeps things private by default. They've even got a free iPhone and iPad app… which brings us to the first part of this week's prize: a 16GB iPad courtesy of ThisLife!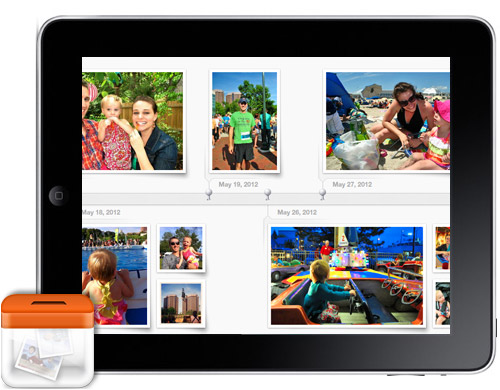 But since we're firm believers that your pictures aren't meant to just live online, as the second part of this week's prize, we got MyPublisher to throw in an $100 gift card that can be used toward their high-quality bound photobooks – or even a canvas print (they recently added those to their repertoire). So one lucky winner will walk away with a new iPad for safely storing all of their photos online, and a place to display and appreciate their favorites of the bunch in a photobook or a canvas print.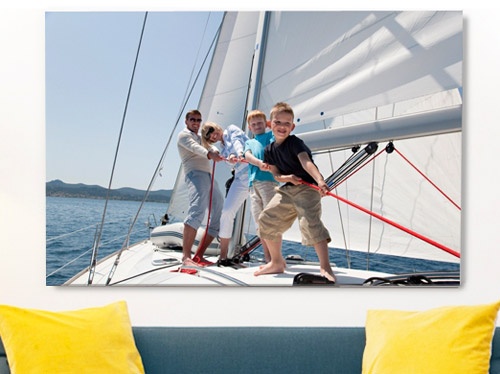 TO ENTER: Comment on this post with the words "LIFE ME" and tell us…
BONUS QUESTION: … what moment you're most looking forward to capturing on film this summer. Got a great vacation coming up? Or a graduation that you want to always remember? Or maybe a big home project that has you looking forward to snapping a few "after" pictures?
GIVEAWAY CLOSES: Wednesday, June 20th at 8pm EST or at 10,000 entries (whichever comes first)
NUMBER OF WINNERS: One
PRIZE SHIPS: The United States (although we do try to wrangle as many international giveaways as possible)
USUAL STUFF: One entry per e-mail address is permitted. The winner will be selected using random.org and announced on Thursday as an update to this post. That's right, come right back here on Thursday for the announcement of our winner. Good luck…
Note: We aren't paid or perked for hosting these giveaways, we just do 'em to thank you awesome folks for stopping in. See our Giveaway FAQ page for more info. Pics courtesy of ThisLife and MyPublisher.