***This giveaway is no longer accepting entries – see who won below!***
This week's early Christmas present is going to… Nancy (who says she "could certainly use some new lighting" and her favorite holiday glow "has to be my fireplace.") Congrats Nancy!
As much as we love holiday lights, indoor lighting is something that you stare at every day of the year. So if you don't love your lighting situation, this is one way to "dude, get on that" without spending any cash. See, recently we were voted one of Lamps Plus' top home blogs of 2012 (how flattering!) and it came with a $500 shopping spree prize… but you know we don't take freebies or swag, so the folks at Lamps Plus kindly agreed that we could pass that $500 credit to one of you! We've been fans of theirs for a while now since they seem to have about a million options (their chandeliers even popped up in our book a few times) so this week's winner should have no trouble finding something to spend their light-loot on if they win.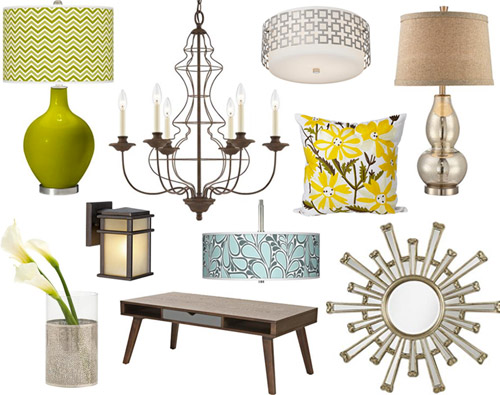 PRIZE: $500 to spend at Lamps Plus.com
TO ENTER: Comment on this post with the words "LAMP ME!" and tell us…
BONUS QUESTION: …your favorite type of holiday light. Do you love the white glimmer of a Christmas tree in your living room? The over-the-top glow of a house decked out in colorful bulbs on every surface? Or the warm crackle of a fire in your fireplace?
GIVEAWAY CLOSES: Wednesday, Dec 19th at 8pm EST or at 10,000 entries (whichever comes first)
NUMBER OF WINNERS: One
PRIZE SHIPS: We always beg every vendor to ship internationally but some companies are not able to vend things beyond the US – more on that here. This giveaway is open to the United States.
USUAL STUFF: One entry per e-mail address is permitted. The winner will be selected using random.org and announced on Thursday as an update to this post. That's right, come right back here on Thursday for the announcement of our winner. Good luck…
***COMMENT ISSUES? If you're trying to enter but keep getting a "duplicate comment" warning, click here to see how to solve it!
Note: We aren't paid or perked for hosting these giveaways, we just do 'em to thank you awesome folks for stopping in. See our Giveaway FAQ page for more info. Pics courtesy of Lamps Plus.