***This giveaway is no longer accepting entries***
Who knew bamboo could be so beautiful? Well actually, the people behind Smock Paper did. They also know that bamboo is one of the most earth-friendly sources of paper out there. By relying on it, along with other recycled materials, and by incorporating other green practices into their shop, Smock Paper is truly a wonderfully sustainable operational located right here in the good ol' US of A. Oh, and of course they make very pretty things.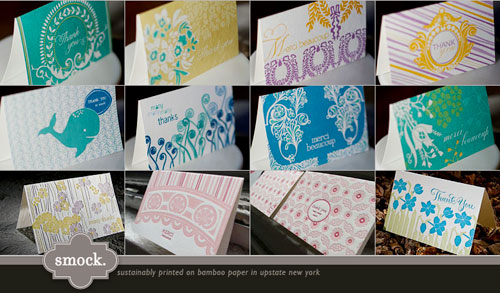 You may have already heard of Smock Paper from our monthly sponsor shout outs, and if so you probably remember them for their stunning letterpress greeting cards, party and wedding invites, and the like. Well they're here this week to give one of you a sweet $100 shopping spree while introducing some new products to amp up your note-taking, gift-giving, and memo-jotting adventures.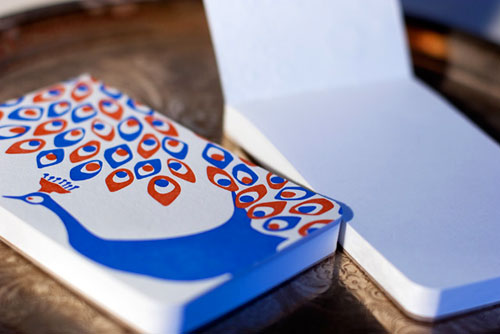 Just like all of their other products, these colorful items come with an eco-tastic spin. Like the memo pad above whose letterpressed bamboo cover protects 90 sheets of 100% post-consumer recycled paper. Or the cube of 700 sticky notes below that also comes from recycled paper.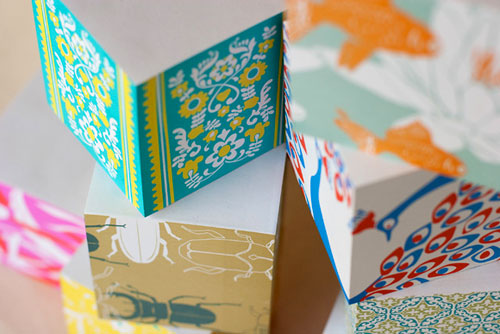 While those items could dress up your office nicely, they've also got graphic beauties like double-sided wrapping paper, gift bags and even gift boxes that all boast punchy designs on recycled materials that would certainly dress up your next gift or look great in your home office.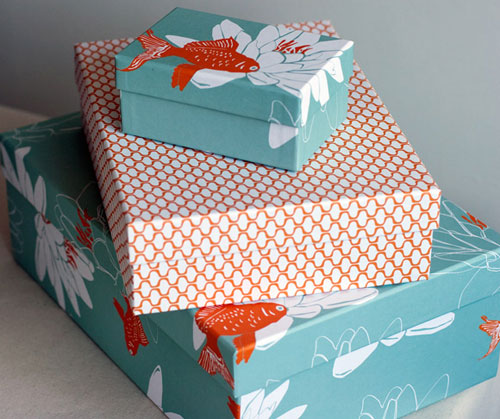 Now let's get on to how you can enter to win:
PRIZE: $100 towards anything on Smock Paper's website
TO ENTER: Comment on this post with the words "BAMBOO ME" and…
BONUS QUESTION: …since Smock makes items to help you keep notes, why not share your current note-keeping habit with us. Do you keep a pad on your desk to jot down phone numbers or random thoughts? Do you keep some scrap paper in your purse just in case? Or are you high tech and rely on a voice recorder or phone app to help you remember stuff?
GIVEAWAY CLOSES: Wednesday, September 1st at 8pm EST
NUMBER OF WINNERS: One
PRIZE SHIPS: The United States AND Canada!
USUAL STUFF: One entry per e-mail address is permitted. The winner will be selected using random.org and announced on Thursday. Good luck…
See our Giveaway FAQs page for more info. Pics from Smock Paper.