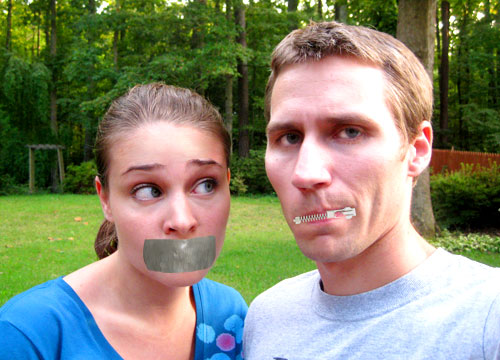 …let's talk about you. During last year's blogiversary extravaganza we polled our lovely readers to learn more about who they really are, and we thought that the beginning of year three marked the perfect time to do that again. So who the heck are you? And how you think we can amp up Young House Love in the coming year?
If ever there was a time to comment, it's now. Please – no, pretty please – take two minutes to answer the questions below. And if you've never commented before or are unsure how, it's easy. Just click the number in that green speech bubble to the right of this post's title and scroll to the bottom of the page. Oh and real names and e-mail addresses aren't required (feel free to make up something entertaining) so the pressure is off.
In a few days we'll be back with a little summary of your comments (you know we like to read each and every one) so we can begin to formulate a bona fide plan to pimp Young House Love even more in year three. So without further ado, here's what we're dying to know:
Who are you? Male/Female? Age? Location? Marital status? Any kids? Pets?
How often do you read Young House Love? (Daily? Once a week? Whenever you have free time at work?)
What are your favorite types of posts & why? (Easy DIY ideas? Before & after pictures? Design Dilemmas? Major home improvement undertakings? Videos? Something else?)
What advice do you have for us to make YHL even better in year #3? (More of something in particular? Less of something else?)
Is there a topic or other area of our lives you'd like us to talk about more frequently?

Anything else you want us to know, or just gotta share with the world? (If you have a blog of your own, feel free to plug it here!)
Thanks in advance for your input! We really value your thoughts, comments and suggestions. After all, if it hadn't been for last year's poll we wouldn't have known you guys wanted giveaways… which means no one would be winning $500 from Lowe's this Friday!