For every blogiversary that rolls around we like to have some mathy fun with numbers to break down some funny (and admittedly horrifying) facts when it comes to all things YHL.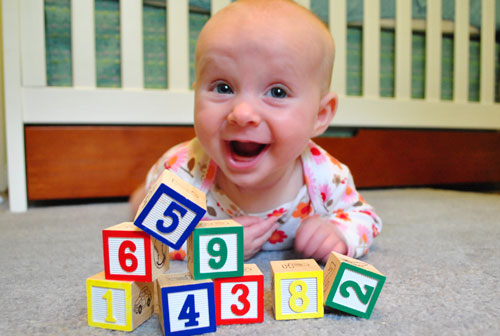 1527- Our number of published posts to date (crazy considering we only had 380 on our first blogiversary)
258,904- The number of comments we've amassed from you, our lovely readers
13,039- The number of comment questions that we've answered to date (we do our best to answer every single one)
4- Number of people who live in our house (counting Burger, who thinks he's a person)
3- The number of days we were in the hospital after Clara was born
0- The number of posts we missed publishing during that time (we don't even remember how we did that)
6- The average number of pickle slices John puts on my lunchtime turkey sandwich (even though he hates touching them)
21- The number of amazing homes that we've barged into and officially "House Crashed" (and there are more to come…)
145- Custom mood boards completed to date (check out a bevy of them right here)
94– Total number of weekly giveaways that we've held since starting them back in November of '08
Over $14,000– The total monetary value of all of our fab freebies combined (including this week's awesome gift card prize which, btw, Z Gallerie just upped to include $100 gift cards to two runners up)
43- Our average number of posts per month
1765- Average number of words written per post (we're chatty, huh?)
17,650- Average number of words written per week (admittedly, this is kind of insane)
561- The total number of projects that we link to on our Projects page
14- Sweet Clara's weight (we love that chunky monkey)
8- Cutie pie Burger's weight (we love that beefy boy)
14- Number of days that Burger weighed more than Clara (poor guy didn't stand a chance)
97,024- Most blog pageviews we've received in a single day according to WordPress.com stats (thank you amazing readers!)
2,144,976- Total number of blog hits we received last month (thanks again amazing readers!)
36,698,957– Total blog hits to date (did we mention that you're amazing?)
23- Number of woven baskets in our house (it's a sickness people)
10- Number of storage ottomans in our house (somebody stop us)
7- Total number of steps from our bed to our desk (which explains why we write posts when we can't sleep)
15- The number of ceramic animals that we own, including 4 ceramic pic hooks. Somebody help us.
Flipping Out: It's not a number, but it's our favorite semi-home-improvement-related show to watch while blogging (although there's a fair amount of pausing so we don't miss any of Jeff's insanity)
So there you have it. The how long, how many, and how often. Thanks for the blogiversary fun!
Psst- Wanna see last year's number rundown? Or our first blogiversary rundown? Look no further.