If your garage looks anything like ours at the moment, you're in luck. Monkey Bar Storage is hooking someone up with over $1,000 worth of garage storage and organization solutions. In addition to eight feet of grid shelving and an assortment of hooks and hangers, you'll also get to pick three specialty racks for whatever fits your storage needs – bikes? tools? skis? golf bags? Heck, at this rate you could even add "pick up a new hobby" next to "tame the garage" on your New Year's Resolution list.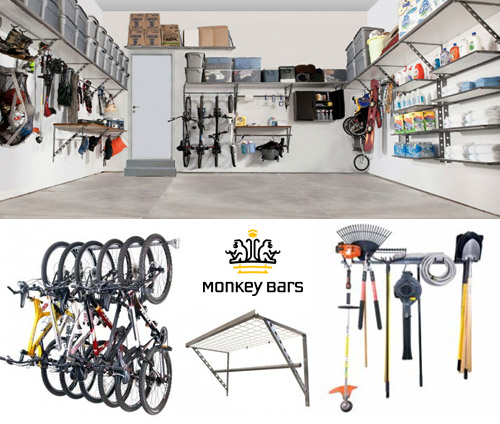 Please use the Rafflecopter widget below to enter (it might take a second to load, but it should eventually pop up below this paragraph). This giveaway is available to residents of the United States (but we've got an international giveaway coming up next week).
Click to View Rafflecopter widget

&nbsp
&nbsp&nbsp&nbsp

&nbsp

&nbsp
If you enjoyed this post, please leave a comment or subscribe to the feed and get future articles delivered to your feed reader.
47 Comments
This comment section is currently closed.