When Grace sent over her gorgeous bathroom renovation pics we just had to share them- especially since she and her husband did all of the work themselves (all while on a super tight timeline). Here's her letter:
Greetings from sunny San Diego! We recently renovated our bathroom (and did it all in under a month just like you guys). My husband Collin did all of the work himself (with a little help from yours truly) and we really love how it turned out. We especially like the glass tile that we chose for the tub, the lighter look of two pedestal sinks (over our previously bulky vanity) and the nickel fixtures that finish everything off. We hope you enjoy the before and afters! Oh and you can check out my blog for more details. – Grace
Here's her bathroom before the big makeover: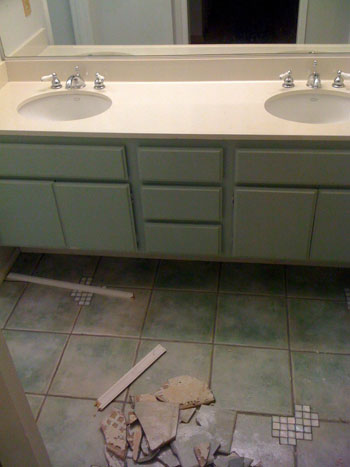 And here's the same space after they upgraded pretty much everything- from the sinks, sconces, mirrors, and tile: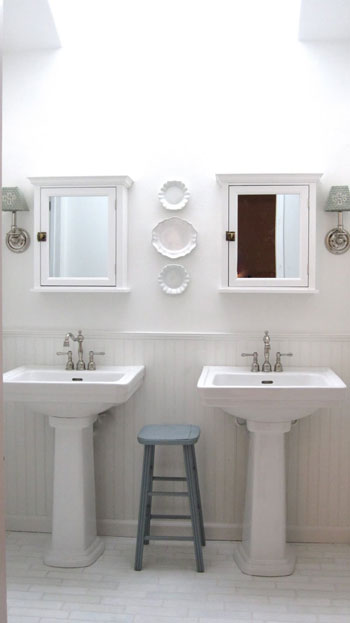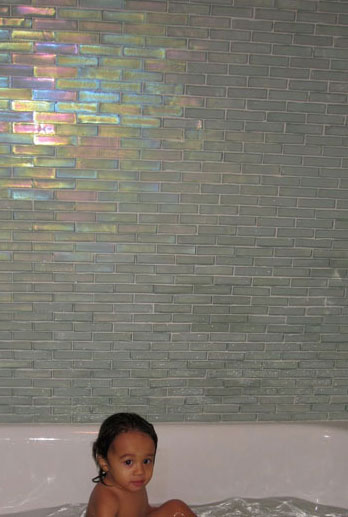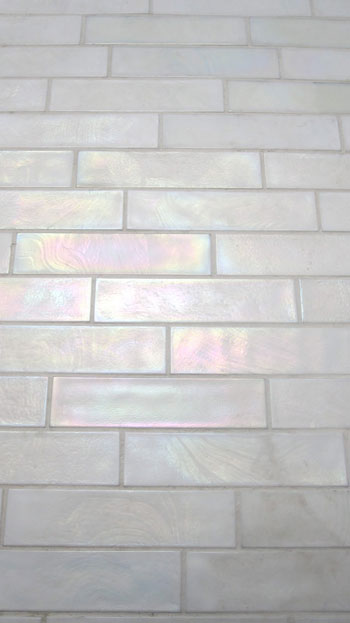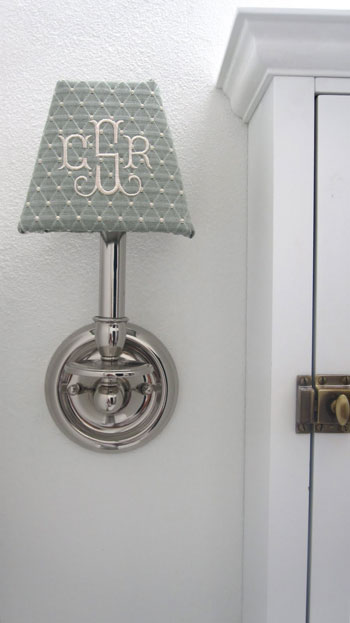 Stunning, no? Didn't Grace and her hubby Collin do a fantastic job? We almost can't believe it's the same room. It definitely shows that a dated and dingy bathroom can be totally transformed into a light and airy masterpiece with a bit of thought and some simple yet sophisticated selections (like those gleaming shower tiles, two elegant pedestal sinks and a few brushed nickel accents that feel classic and crisp). Plus to achieve that major transformation in just a few short weeks (well, they probably felt pretty long) of hard work is just amazing. Don't forget to head over to Grace's blog to learn all about where she got what and to peruse even more brilliant bathroom details. But first let's play the what's-your-favorite-part game. We're thinking ours is that wall of gorgeous iridescent bath tiles. But we love those double pedestal sinks too. Hmm…
&nbsp
&nbsp&nbsp&nbsp

&nbsp

&nbsp
If you enjoyed this post, please leave a comment or subscribe to the feed and get future articles delivered to your feed reader.
47 Comments
This comment section is currently closed.