Ever wonder what my average day looks like? I'm sure you guys picture me sleeping in, taking a bubble bath, writing a post or two, sipping some Earl Grey in the sunroom and calling it a day. Oh, if only that were true (seriously, I dream about that life). In fact, I only realized how not true it was when Camila over at High-Heeled Foot In The Door asked me to document my day for her new feature "In Her Shoes." Man, I'm a blog nerd! I seriously need a little alarm that screeches "Step away from the laptop!"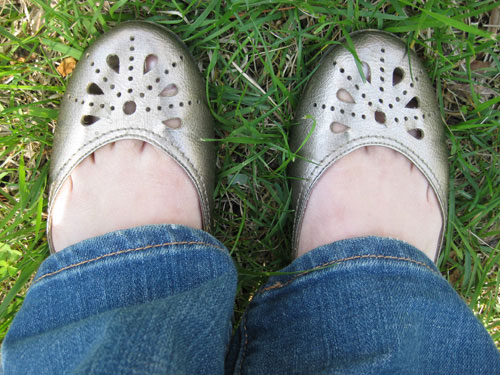 Head on over to get the scoop about a day in the life of little ol' me. Thanks for the fun Camila!
&nbsp
&nbsp&nbsp&nbsp

&nbsp

&nbsp
If you enjoyed this post, please leave a comment or subscribe to the feed and get future articles delivered to your feed reader.
27 Comments
This comment section is currently closed.