A generous reader named Rebecca has been so kind to share the printable she made for her fantastic window prism holiday gift idea that we shared on our IG stories! You know, these are those crystal prisms you hang in your windows and they cast rainbows around your room when direct sunlight hits them (we have them all over our house & they bring us so much joy – we also find that hanging them in the middle of the window sash is better than the top so you get more rainbows). You can see the one we have in our kitchen window in the photo below: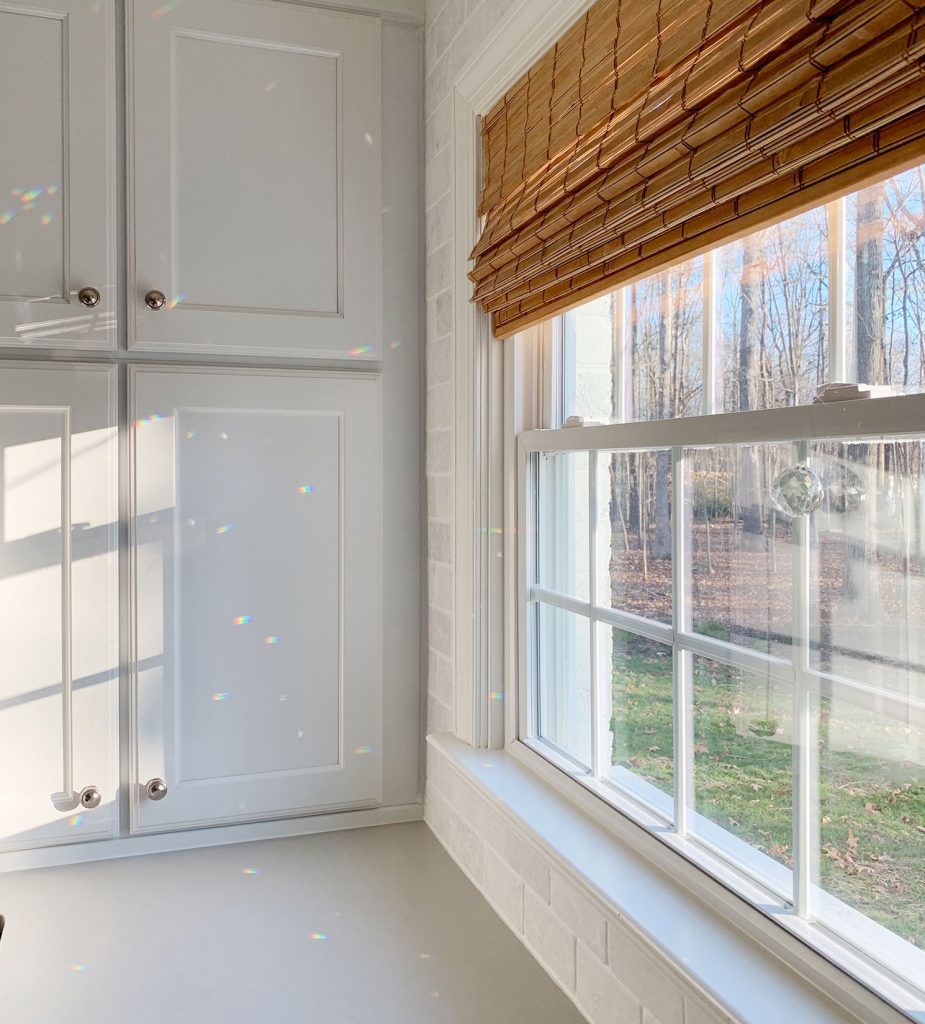 We loved when Rebecca showed us how she personalized the boxes they came in with stickers to create super sweet & easy gifts for neighbors & friends! And it's so affordable – like $1 per window prism & $1 for the sticker! Three cheers for $2 gifts that are actually cute & end up being enjoyed for years! It's a great gift idea for teachers, neighbors, coworkers or anyone else you want to treat to some sweet rainbow-filled holiday cheer. Plus they'd make great stocking stuffers!
In case you missed the explanation on Instagram, here are the instructions Rebecca shared for assembling the gifts:
She ordered this pack of Avery 5261 labels (it comes with 25 sheets, each with 20 labels – so you'll have a ton)
Then grab this set of 12 hanging window prisms (or two if you want more than 12 to gift to people). The set Rebecca used is sold out, but the 12-piece set linked above is very similar & still available. If that one sells out, this set appears to be similar as well – as well as this one. All of the options seem to come with boxed prisms as well (so all you'll need to add is the sticker!)
Download this PDF printable of the stickers Rebecca designed (she left a blank area where you can personalize them with who they're from).
Print the PDF onto the Avery 5261 labels using your printer
Affix the labels directly to the boxes the prisms came in. The text portion of the label should fit squarely onto one side of the box, with the rest of the label wrapping around the other sides.
If for some reason the prisms you order don't come in their own boxes, you can also use super cheap cellophane envelopes and stick her labels on those instead. Should be really cute too! Maybe even tie them closed with a colorful ribbon?
Thanks again to Rebecca for the great idea and for sharing her printable with everyone!