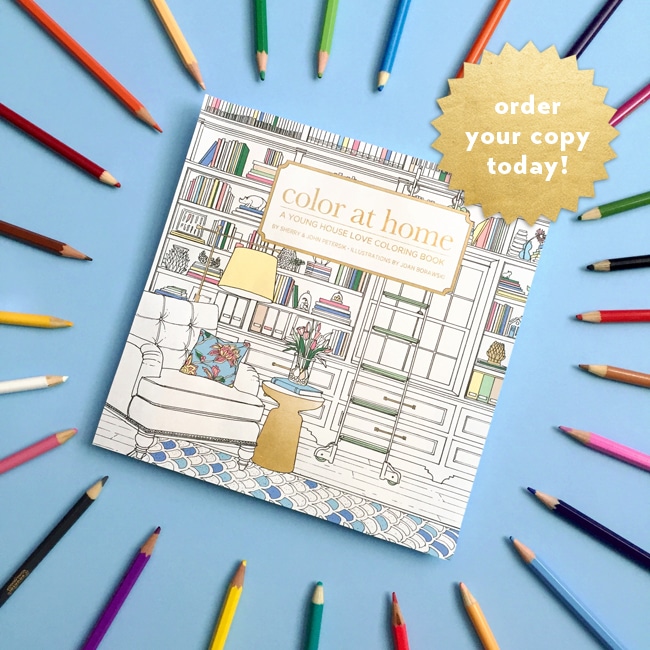 Color at Home: A Young House Love Coloring Book
We jumped at the chance to team up with talented illustrator Joan Borawski and publisher Paige Tate & Co. to create a fresh and fun adult coloring book full of interior design eye candy. It's a really fun way to experiment with new looks and color palettes you might not initially consider or be brave enough to try out in real life (kind of like a super low-risk way to get outside your decorating comfort zone without having to repaint a room five times or buy all new furniture). Or, if nothing else, you can spend a relaxing afternoon coloring pretty house-related eye candy with plants that won't die and rooms you don't ever have to dust.
Each page is printed on premium white perforated paper for easy coloring. Inside you'll find large room renderings, detailed vignettes, fun mood boards, decor round-ups (chairs, lights, pillows, etc), color advice, and even a few frameable quotes to hang on the wall when you're done coloring them. So whether you're exploring new decorating ideas or just looking for a way to escape reality and get lost in some lovely spaces, we're excited for all of you fellow home lovers to see it this fall! Below is a sneak peek at some of the pages, and you can click here to see it larger.
Amazon | Barnes & Noble | Books-A-Million | Indigo (Canada)
Amazon (UK) | Book Depository (Worldwide) | Fountain Books (Autographed)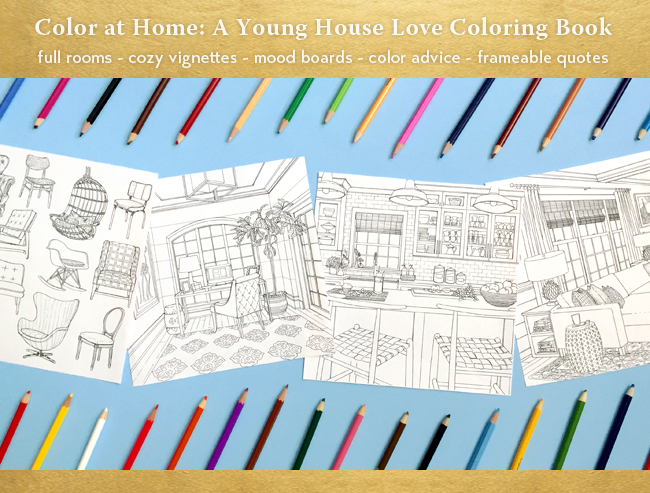 *Affiliate links included above*