As is the tradition, I've scoured the Black Friday sales (is it me, or do they start earlier every year?) and rounded up my favorite home decor & furniture deals. And John already grabbed some tech items (he's been waiting for this sale for a while). Our kitchen stools are under $96, our daughter's bedroom rug is $350 off, and these velvet pillow covers are just $10! Our TV is also 42% off ($250 off!!), the smart plugs John loves are 58% off and his FBAT (favorite backpack of all time) is 65% 0ff. And so much more.
Stuff We Already Own (& Love!):
These are all things that we have bought with our own money, lived with, and love. And thanks to these crazy sale prices, you're gonna get a better deal than we did. Let's start with items you've probably seen around our Richmond house: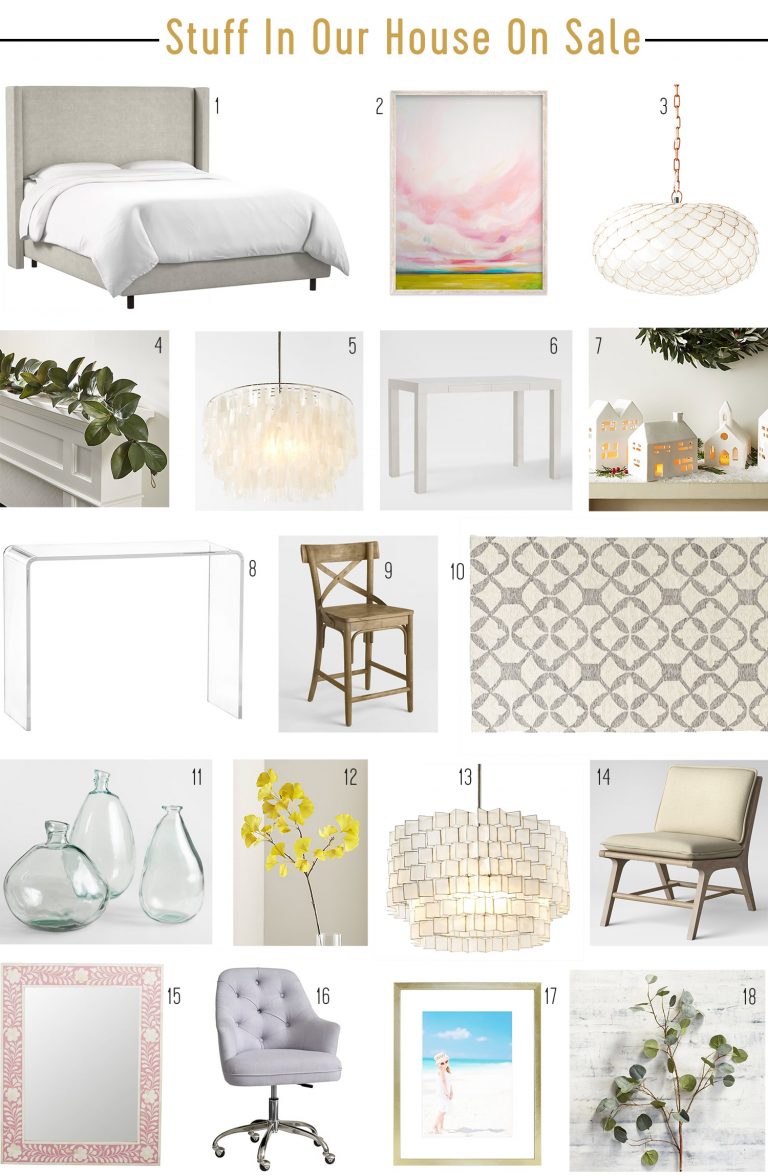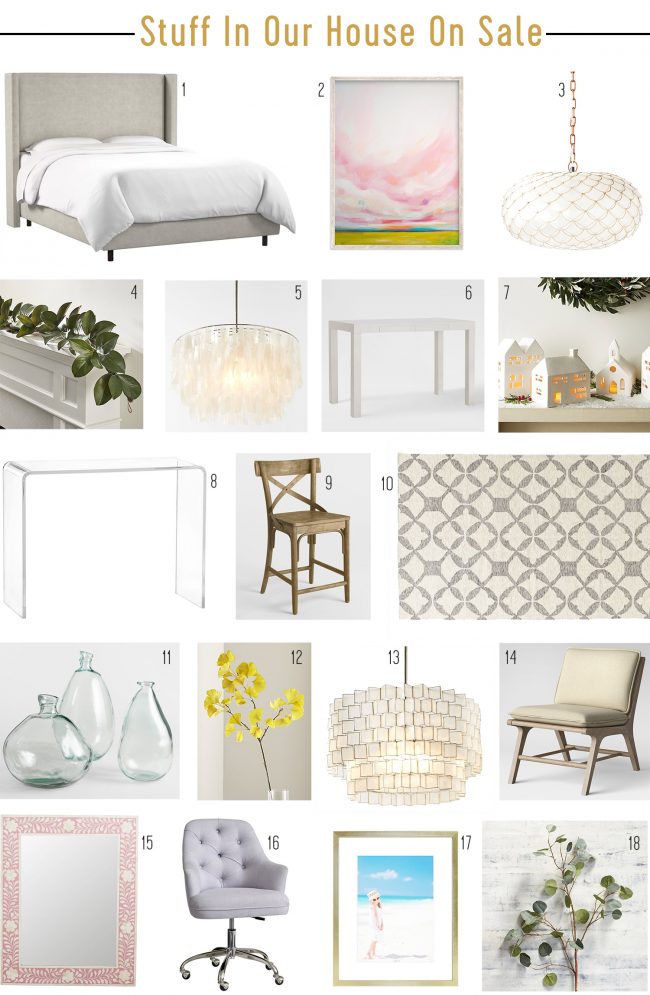 There are also lots of deals on stuff that we've got in our beach house and have started filling the duplex with (like some lights I'm crazy for). And there are some BOSS deals in here too.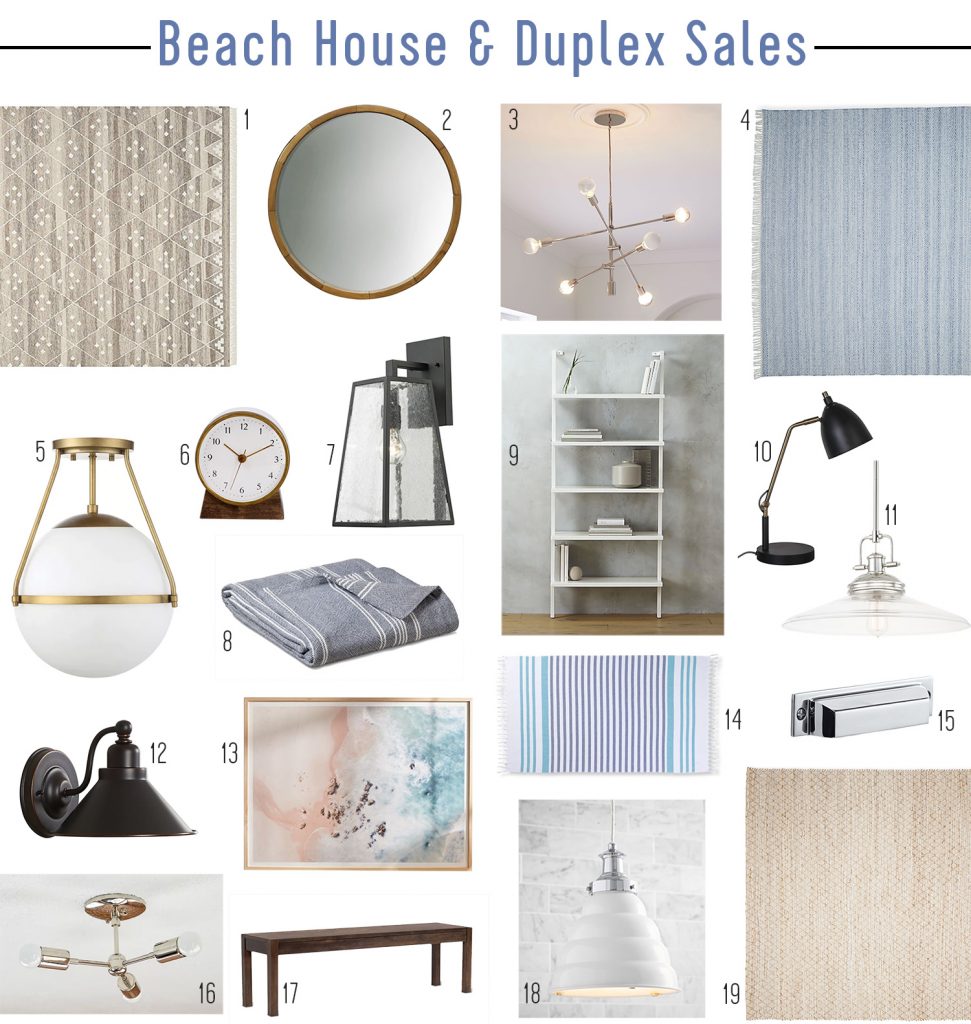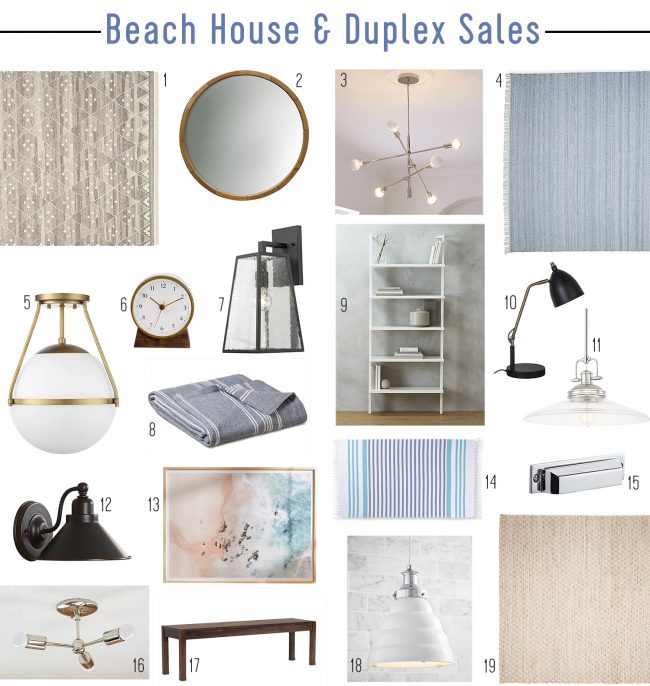 Tools & Technology We Own/Love:
Thanks to John's deep obsession with watching all things tech for deals throughout the year, he already jumped on a bunch of them for himself this morning since they've never been lower. So here are the items we've already purchased and used (many for years & years) and still LOVE.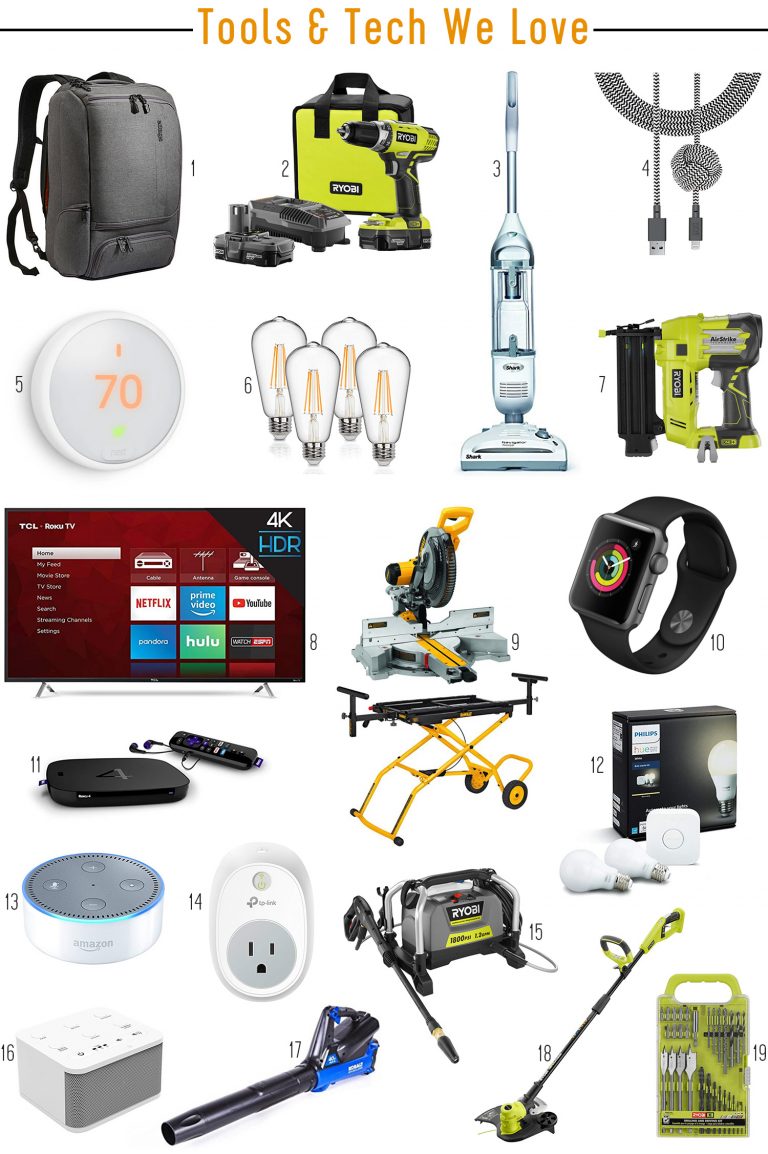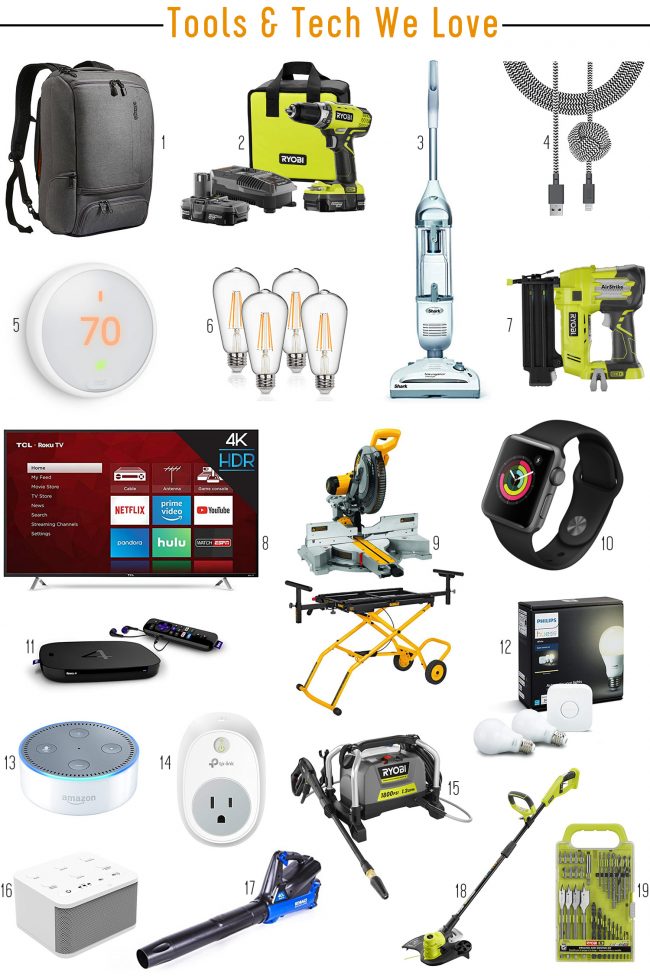 House Stuff We're Buying / Eyeing:
I'm mainly checking out rugs, accessories, and a few pieces of furniture – and these are the things I'm loving most with the best prices right now. A glass doored cabinet for $67?! Big rugs like this and this that are 40% off?! A gorgeous armchair for $185?! Yes please.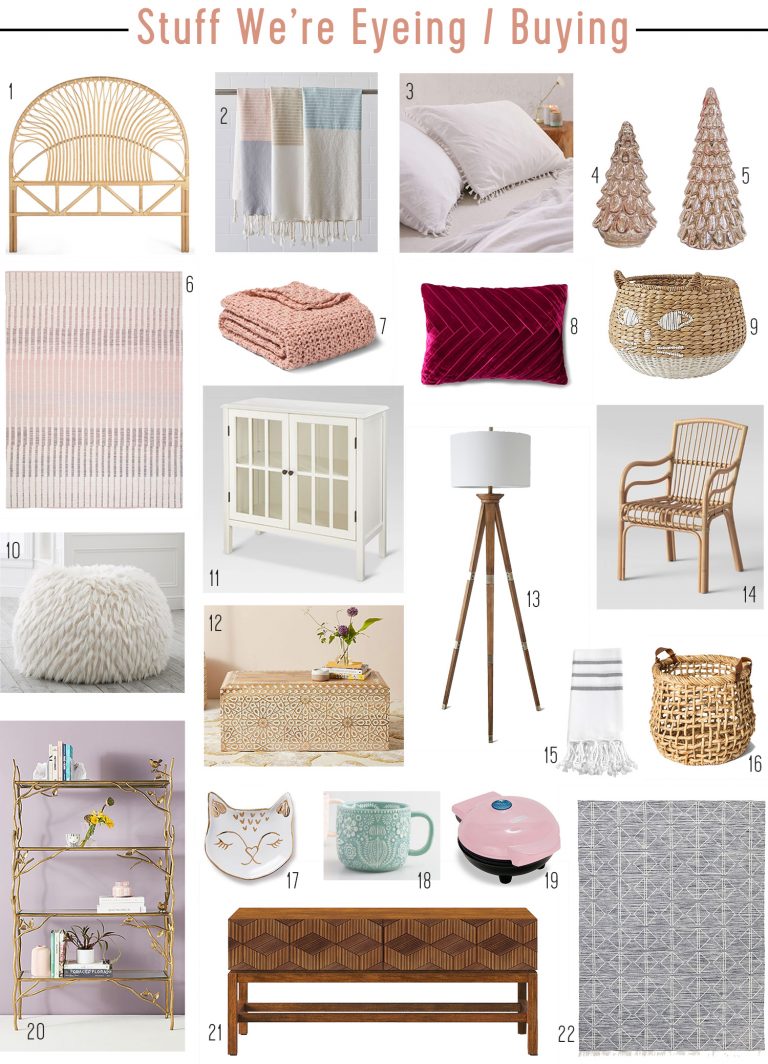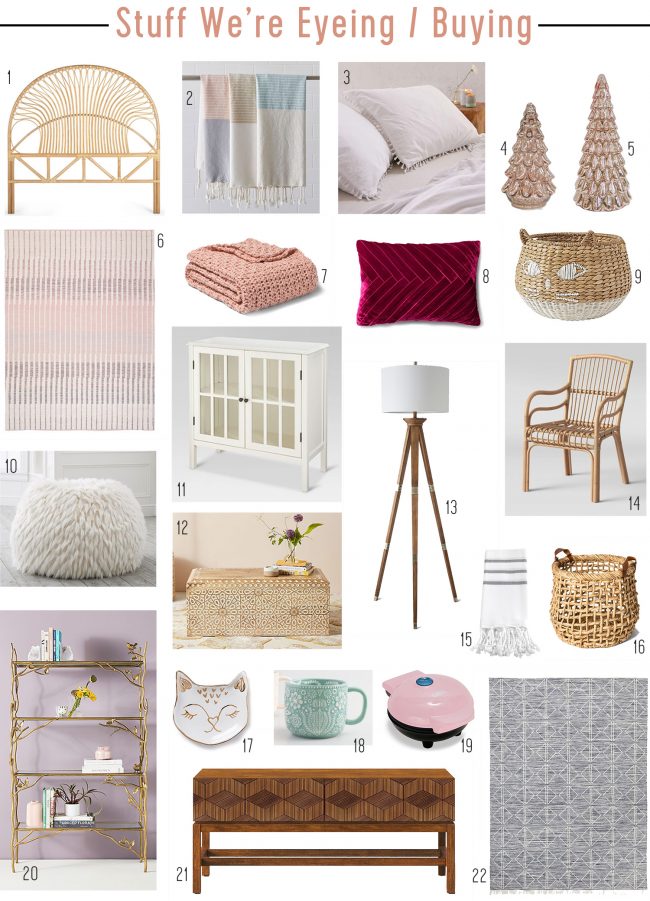 Not everything we're keeping an eye on falls into a soft blush color scheme (it was fun to organize things that way, though – ha!) so here are the other home deals I'm loving: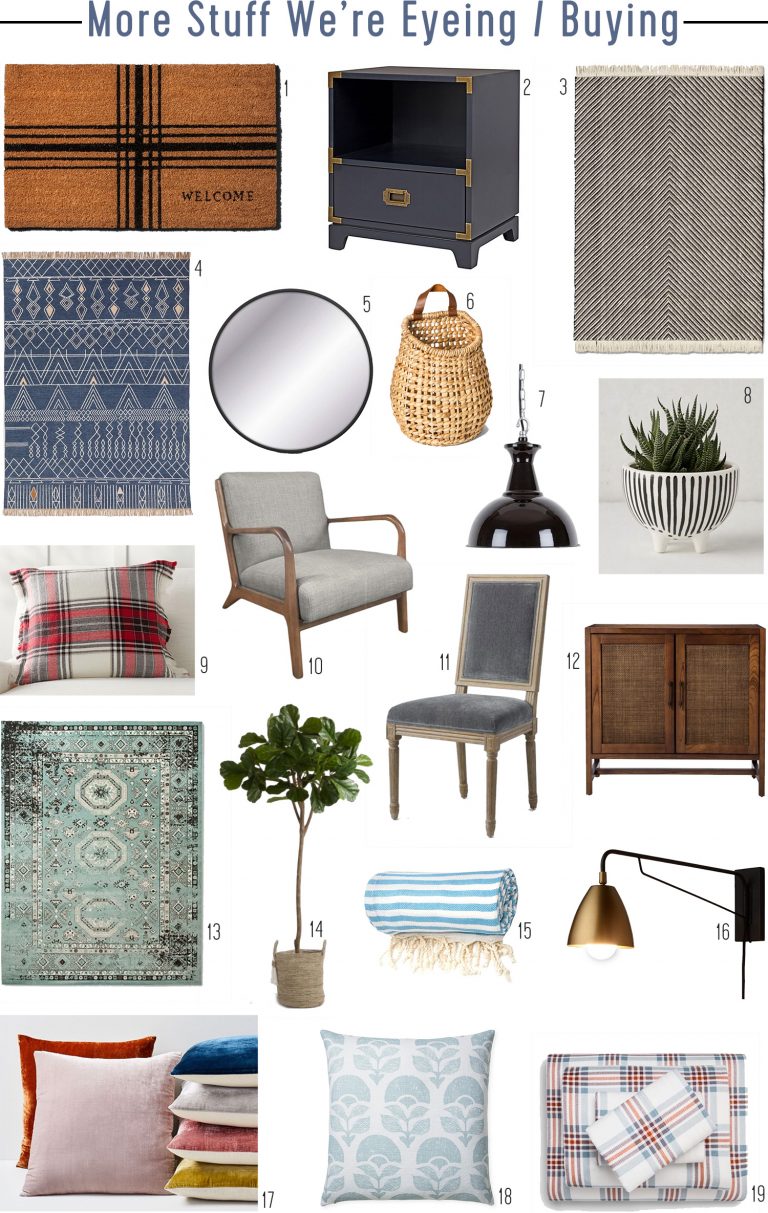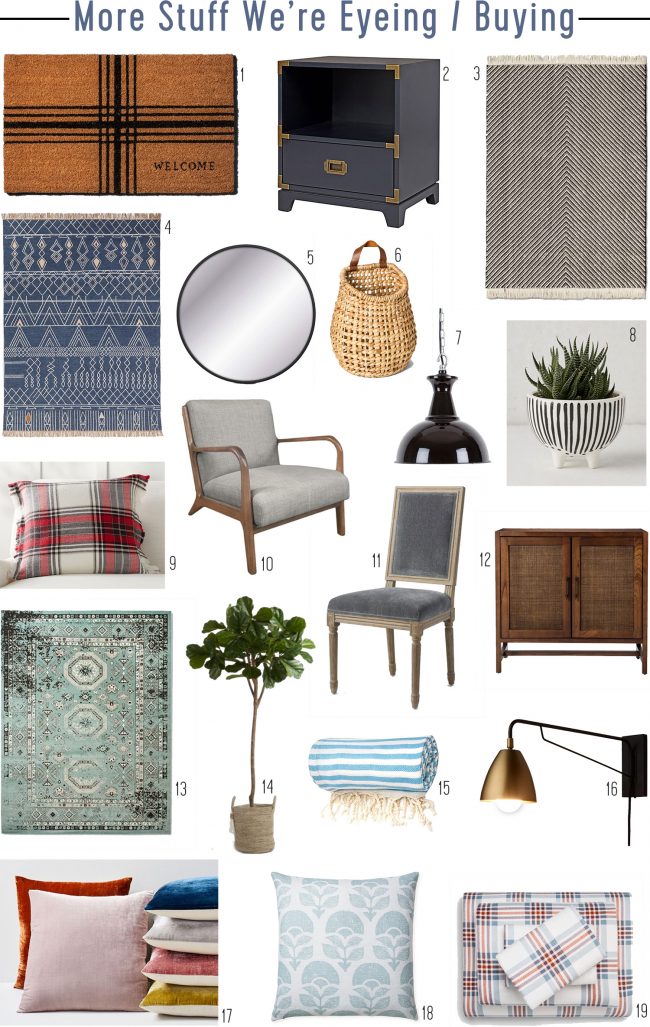 Can't Forget Small Business Saturday!
Here are some of our favorite Etsy shops with lovely (and personalized!) hand-made wares. Not everything's marked down, but it FEELS SO GOOD to have original art and handmade stuff in your house. Really puts a personalized spin on any space. And can you resist that sweet personalized birch candle holder?! Also: support small businesses year-round!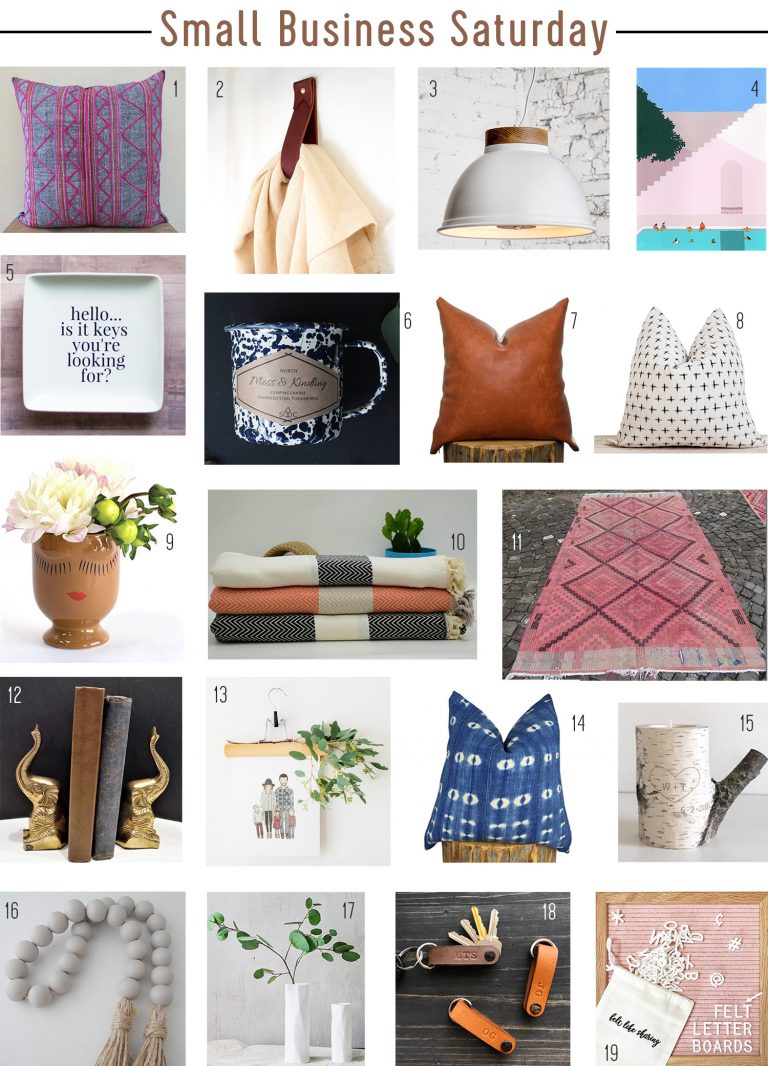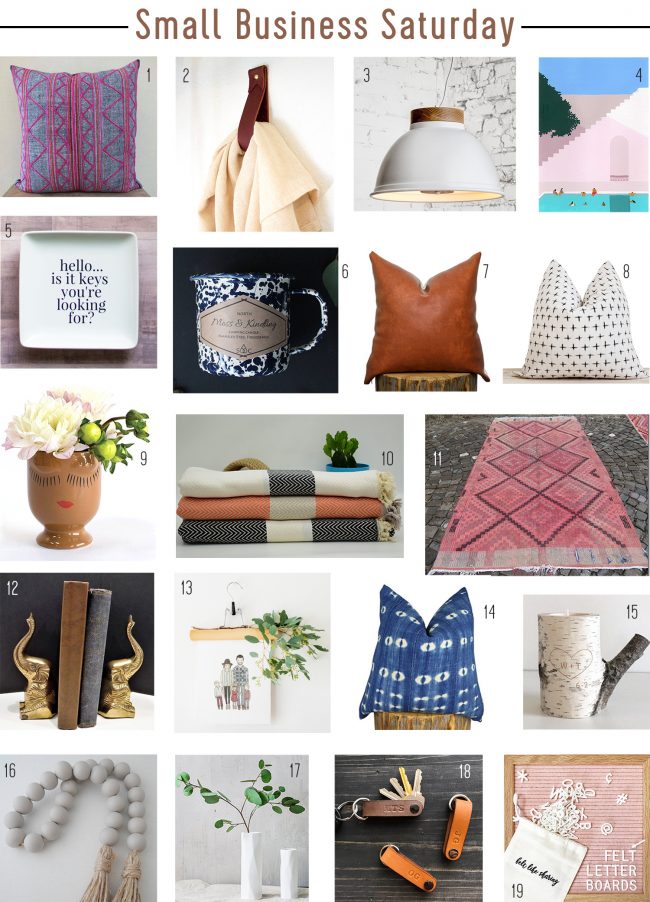 Coupon Codes & Sales That Are On Now:
Ok, I'm off to eat my weight in turkey and grab at least a handful of things on this list (John already bought our Nest thermostats for the duplex and his belated birthday Apple Watch – such a deal! he saved $80!). But before I go, here's a rundown of the sales & codes I've found so far:
Hope you guys are all soaking up lots of family time (and all the delicious fooooood) this holiday weekend. And feel free to tell me on Instagram or Facebook if there are any major deals I'm missing. You know I love to submerge myself in them hot-tub style and pretend to splash around in them a la Scrooge McDuck.
Psst – For all the exact paint colors & links to all of the furniture & accessories that we have in our house, this page has you covered – and if you're looking for items we have already bought and lived with and love, this page has all of those things corralled for ya.
*This post contains affiliate links*