Despite not even being close to finished, our beach house made its television debut on HGTV this past Sunday night! See it there on the right side of the screen? Our rotten siding basically worked its way into a solid 5% of the episode.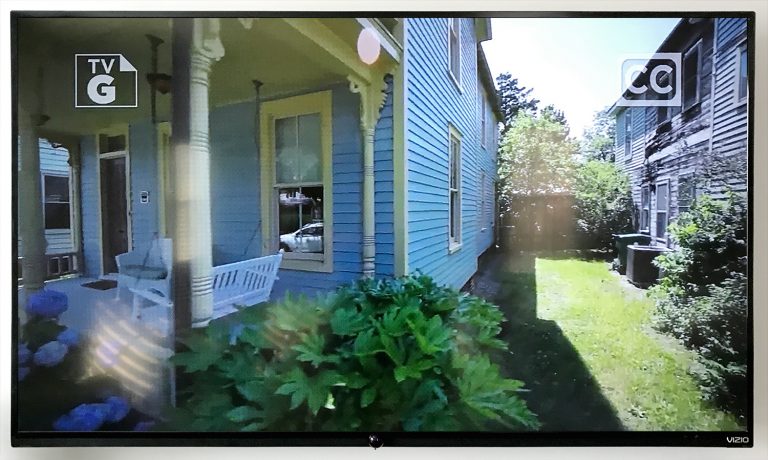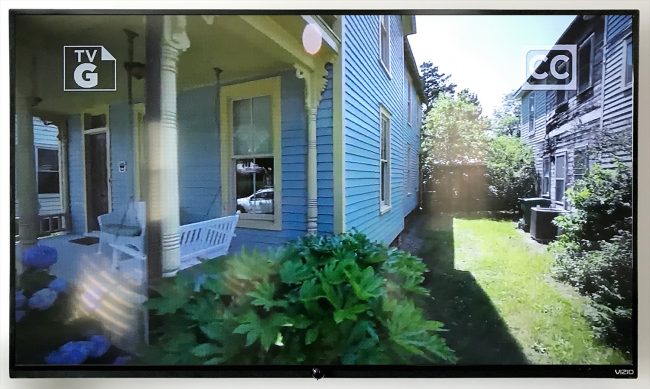 We had no idea it was going to be on, hence Sherry cranking her excitement level up to 11 on Insta-stories that night for those of you who got to witness that (here it is below, in case you missed it):
It was part of an HGTV show called Beachfront Bargain Hunt because the house RIGHT NEXT DOOR was one of the three homes the featured couple was considering (the show follows a similar format to House Hunters). Spoiler alert: it's not the one they picked, so those aren't our neighbors you see there. And nope, it's not our realtor either. But the excitement? Still palpable.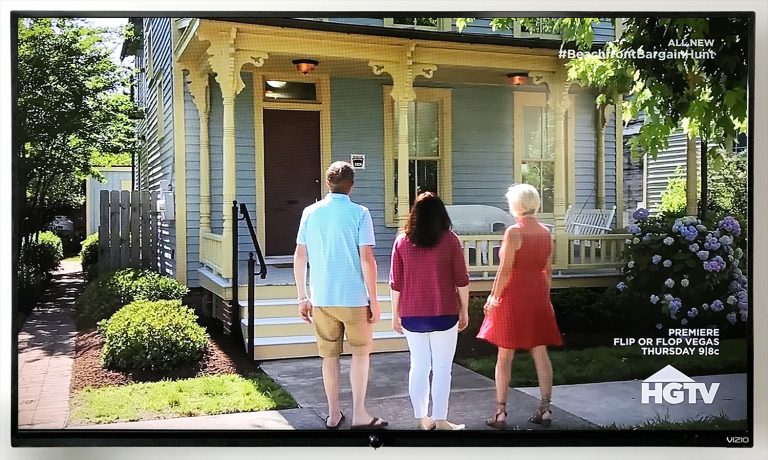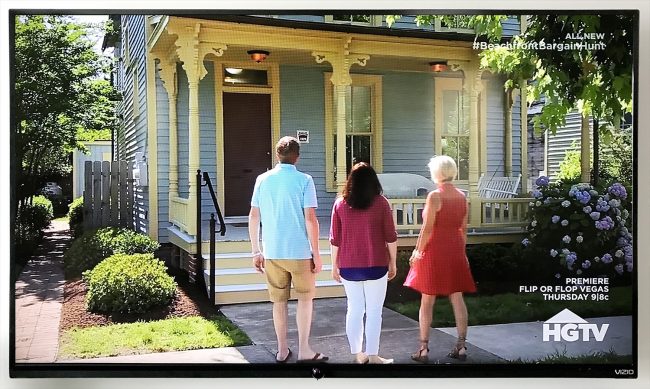 Back when we purchased our house last fall, our realtor – who was the buyer's agent for that house too – had mentioned that Cape Charles had been featured a few times on the show, and she knew there was another episode coming up that was filmed a while ago. And she texted us a few weeks ago to remind us to watch it once it popped up on the DVR as being the Cape Charles episode. But neither she, we, nor the owners of it knew that house had been filmed for the episode (filming happened before her buyers bought it). Needless to say, there were a lot of exclamation points exchanged via text when we all realized that our little row of houses were on screen.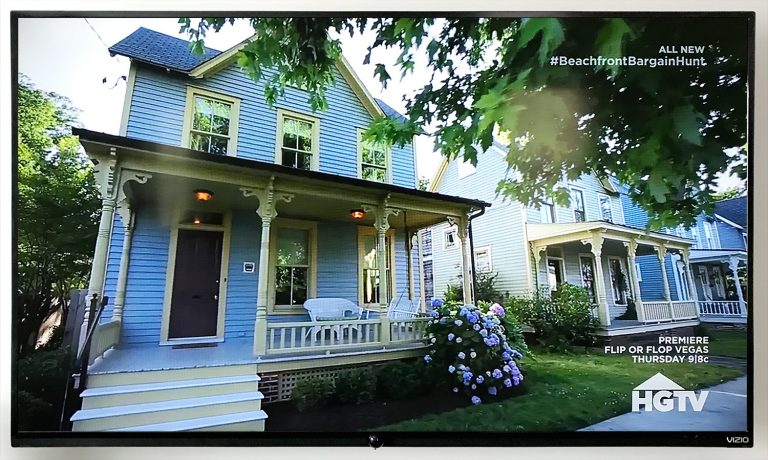 Actually, Sherry and I found it HILARIOUS. The thought of the poor camera guys who probably just threw up their hands and were like "well crap, I guess we can't crop this mess out" and instead had to shoot our sad siding from like six different angles, including shots that clearly involved a crane or a drone or something. They tried to use pretty fast shots of it, but more than a few of you guys recognized that janky siding and messaged us, so maybe even a fast pan isn't fast enough.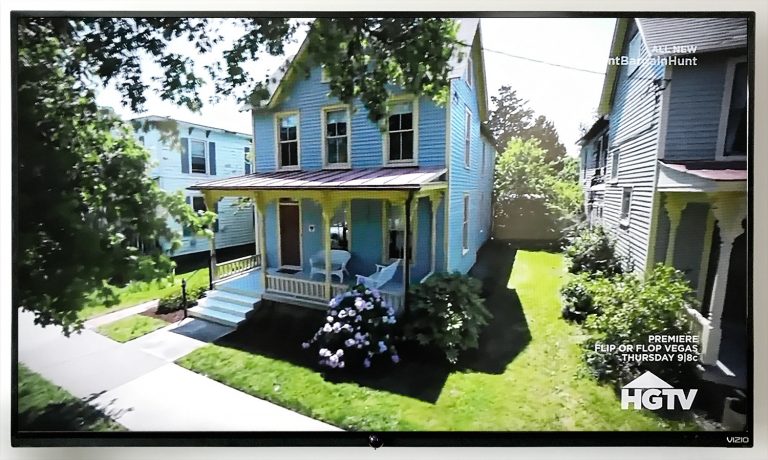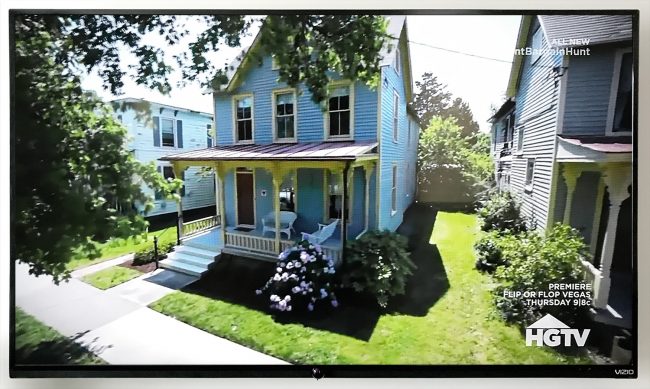 We're not exactly sure when they filmed it (we know it was before our neighbors bought it, and from the look of the hydrangeas we'd guess last summer). So even though our house wasn't ready for its close up, at least there was pretty greenery to distract from it. Look over there everyone, big blue flowers!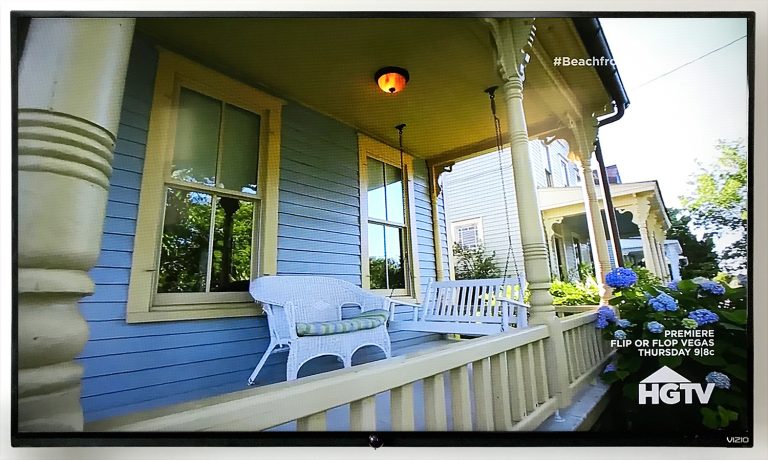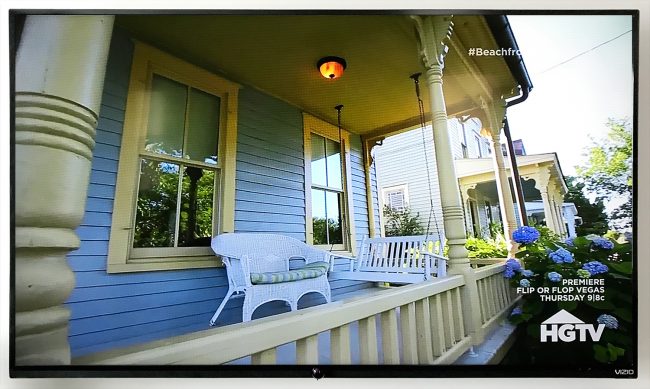 I share this not just because I wanted to take lots of photos of my TV screen like a weirdo, but because the episode was actually a cool chance for viewers to see the potential we saw when we bought our house. Because not only is the home featured one of the four near-identical houses on our street, it's actually the EXACT ONE that our realtor let us tour before we took the plunge on ours. You know, the one we frequently mention having sold for about three times as much as ours? So now thanks to HGTV, you get to go inside too!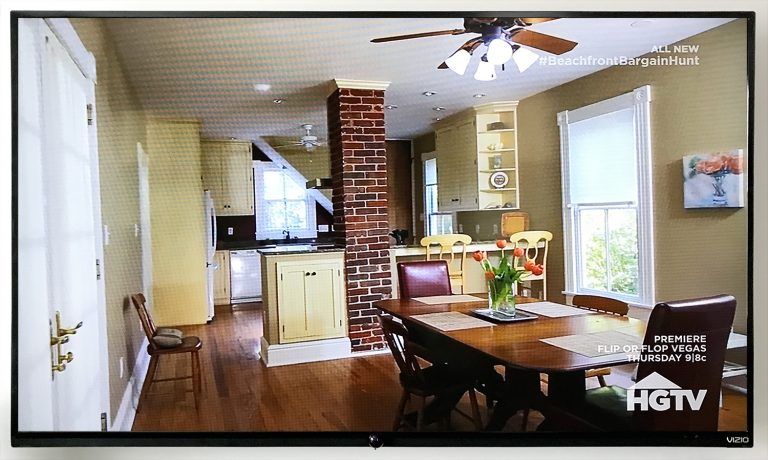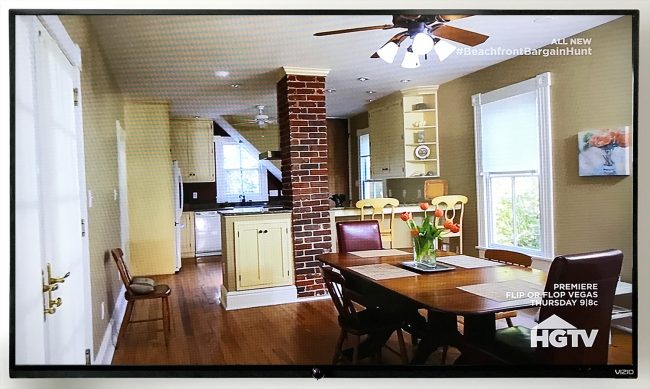 The kitchen/dining area is the most interesting to look at, because you can see some of the differences in their floor plan. For instance, theirs still had the original chimney column, which they used to anchor a kitchen peninsula (their stove and hood are right on the other side). Our chimney had been removed by a previous owner, but it would've been right where that big open column is in the wall below.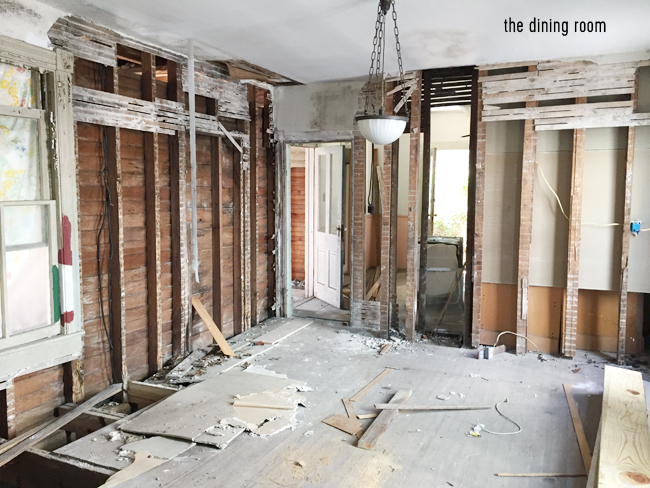 They kept their back staircase too, but no longer had a back door – just a window – which allowed them to run some of their kitchen across the back wall.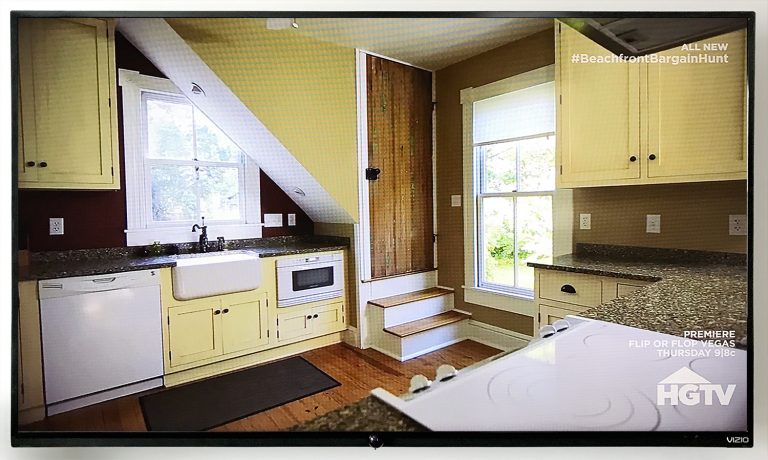 Meanwhile ours has a back door there that we're keeping for easy backyard/deck access, but it's ridiculously fun to see "alternate realities" of a house with the same floor plan.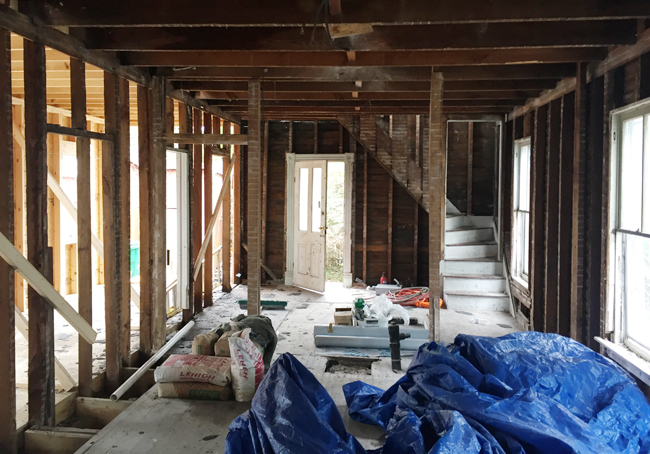 And speaking of the back stairs, this shot of theirs gives you a little bit of an idea of how ours might eventually look as you come up. Ours will open into the main bedroom, whereas theirs goes to an open living area (with a daybed) and an attached bathroom.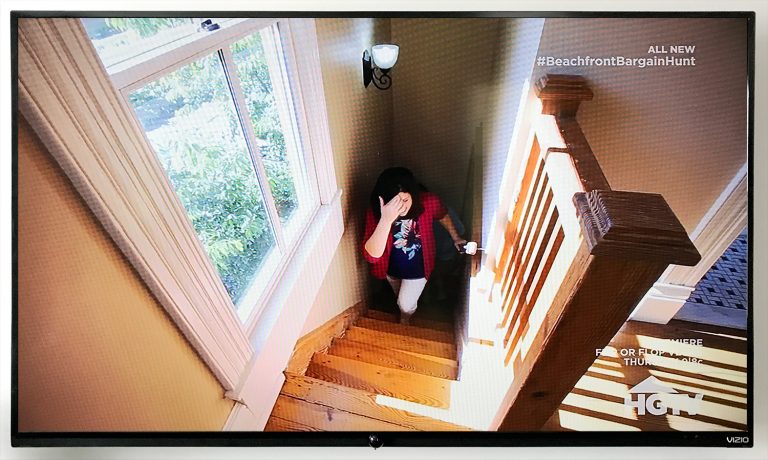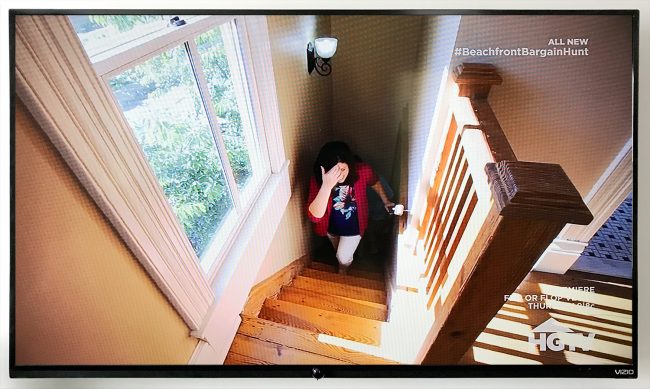 That upstairs bathroom is on the opposite side of the house than ours is, so that's actually our bathroom window you see outside their bathroom window. Thank goodness for curtains!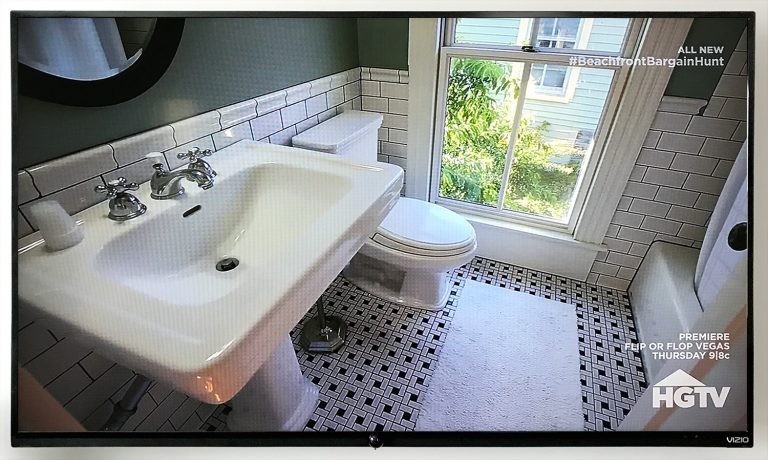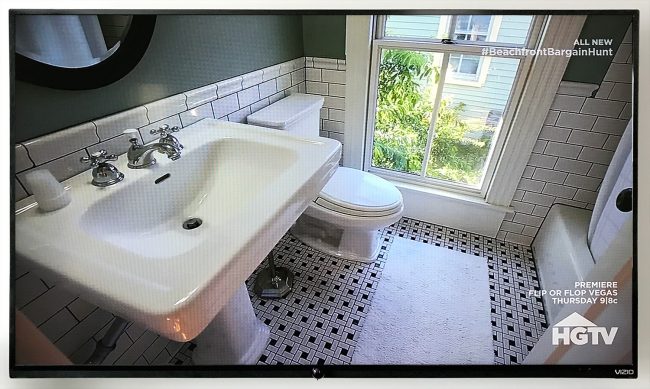 The house is really nicely done inside, so I believe the featured couple's reasons for nixing it were its size (they wanted one more bedroom) and that it was bit further from the beach (we're 3 blocks from it, their pick was 1 block away). They didn't mention that it was next to a house that appeared to be falling apart, but I think we can all read between the lines. ;)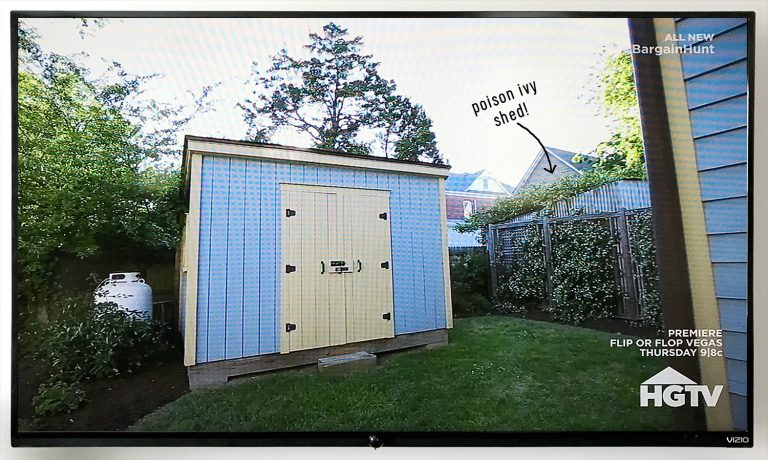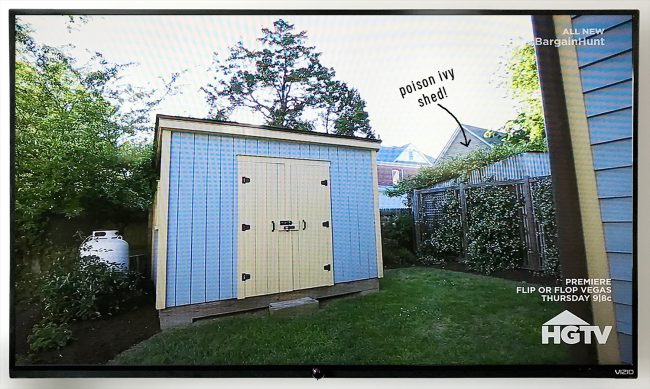 If you happen to catch a rerun of it, the episode also provides a nice overview of Cape Charles (sometimes literally – there are some cool aerial shots) and the things that charmed us about it. You might also get a bit more insight into our exterior paint color decision if you watch the episode. We even learned a little bit about the town ourselves from watching it. Gotta take the kids to that train museum now!
And the good news is that if HGTV and anyone else decides to ambush our house with their cameras these days, it'll be looking a bit more presentable over there.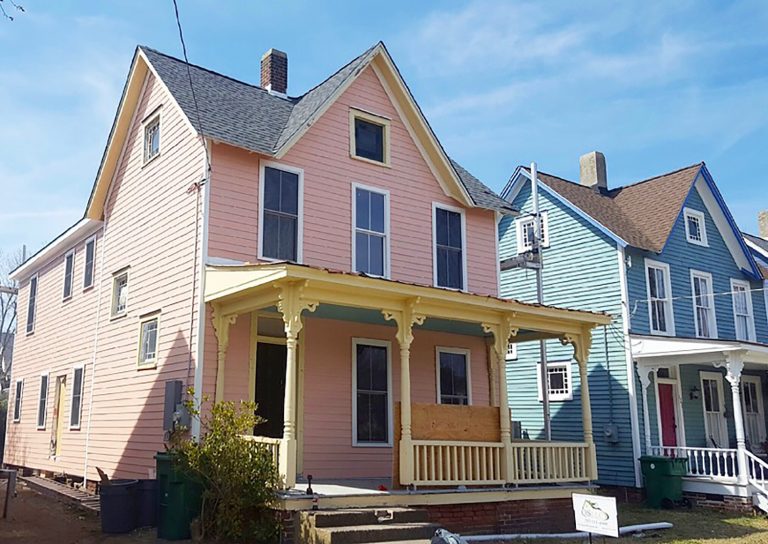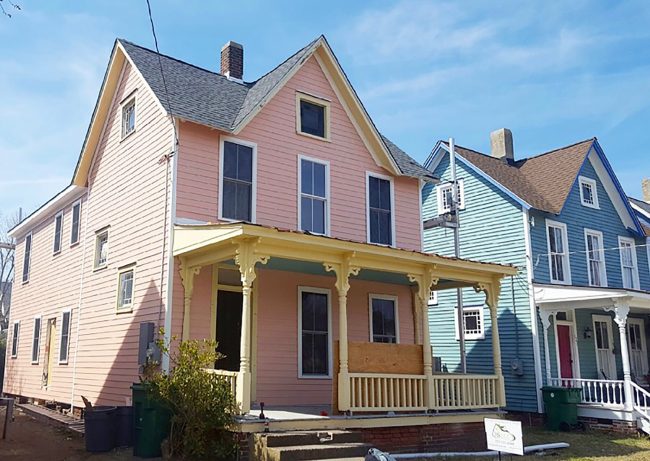 In fact, we're headed there this week to see our crisp white trim, which can't come soon enough since the yellow tan looks kind of sickly with the pink. Not any worse than our house's first TV debut though.