When Rhoda sent her amazing DIY staircase makeover we had to share the goods. Here's her letter:
I wanted to pass along photos of my latest project, since y'all are such DIY loving people. I hated the carpet on our downstairs set of steps, so I ripped all the carpet up. Oooops, you can see from the pics what I had to work with… and these stairs were never meant to be shown to the public.  But, I slowly transformed them by adding TONS of molding (I just used my hand miter box and lots of paint- including porch and floor paint for the stair treads). Then I added a natural jute runner down the middle (from Overstock). After stapling it on our stairs look absolutely fabulous, if I do say so myself. This is by far my most favorite DIY project that I've completed to date! Oh and you can find more info on my blog. I hope you enjoy! -Rhoda
Here are the terrifying before photos to show you what Rhoda was really working with: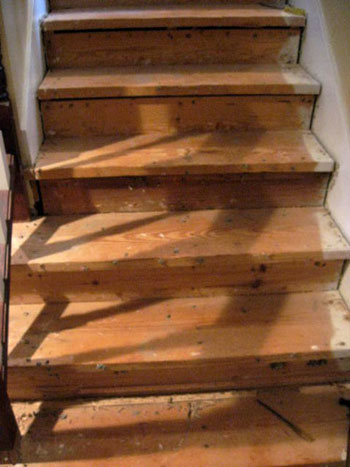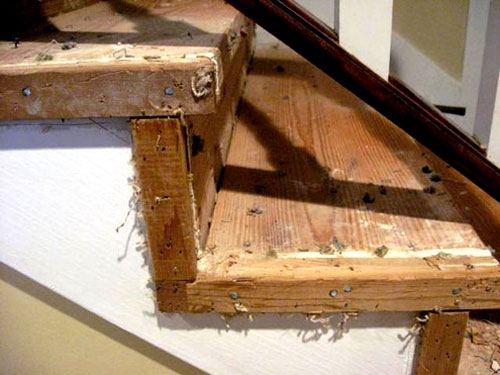 And here are the amazingly polished and pristine after photos after Rhoda worked her magic: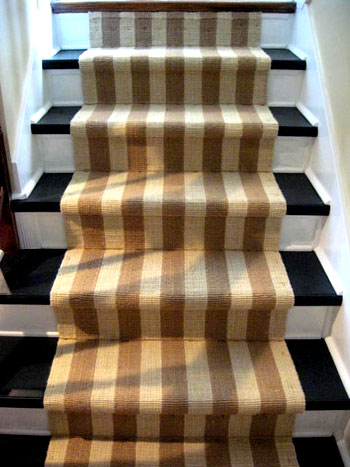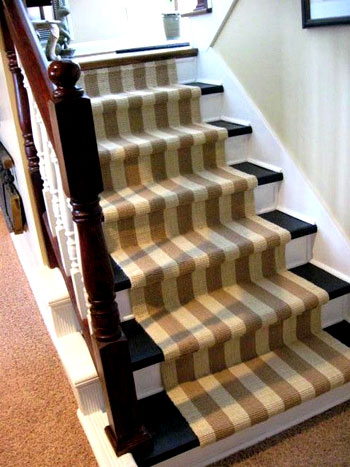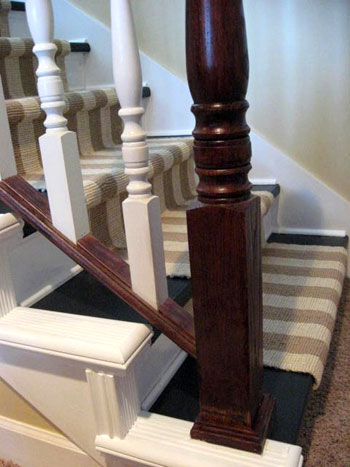 Is your mouth totally hanging open like ours is? We're amazed and inspired by Rhoda's hard work and unyielding DIY confidence. And we can totally see why it's her favorite home makeover project to date! Everything from the chic black and white paint to the affordable and perfect-for-stairs striped runner has us drooling over here. What do you guys think? Did Rhoda show those stairs who's boss or what? Anyone else inspired to attack their less than stellar stairs now that they've seen her work her magic? If only ranch houses had stairs…
&nbsp
&nbsp&nbsp&nbsp

&nbsp

&nbsp
If you enjoyed this post, please leave a comment or subscribe to the feed and get future articles delivered to your feed reader.
77 Comments
This comment section is currently closed.