When Bethany sent over her simple yet oh so chic message board project we had to share the goods. Anyone can do this in an afternoon to add function and beauty to a kitchen, office, mudroom, or more. Here's her letter:
Thank you so much for your upbeat positive attitudes and for all that you do to inspire creativity! I wanted to share a project that I completed a while back that was extremely simple, cheap and totally DIY. I think it's a good fit for anyone who wants to feel more organized but doesn't want to sacrifice style. I spray painted a garage sale picture frame and used leftover chalkboard paint to paint the glass insert of the frame with a few thick coats (then I waited a while before using it to be sure it was completely cured). You can check out more step by step instructions on my blog. Thanks again for the fun site! – Bethany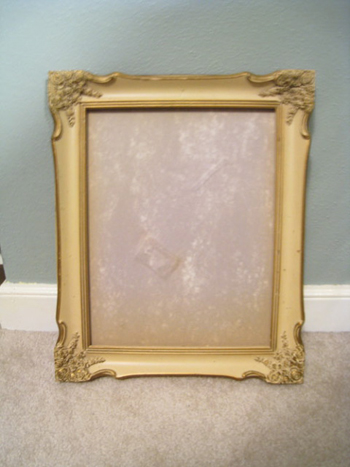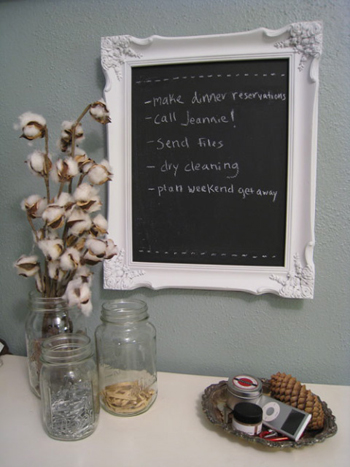 Isn't that a sweet and simple little frame facelift? Especially because she used a garage sale frame and extra chalkboard paint that she already had laying around! Thanks so much for sending the fun before & after pictures our way Bethany! Your message makes an organizational freak like me grin from ear to ear. Full disclosure: my mouth is actually watering…
&nbsp
&nbsp&nbsp&nbsp

&nbsp

&nbsp
If you enjoyed this post, please leave a comment or subscribe to the feed and get future articles delivered to your feed reader.
36 Comments
This comment section is currently closed.