Okay, so who's volunteering to throw a party for all of us? After reading your entries in our MonkeyGrass giveaway we've realized you're all far more qualified to play host than we are. I can promise you that we'll definitely be referencing your comments the next time we have people over. But before we start planning our next shindig, let's reveal the lucky person who has won all this…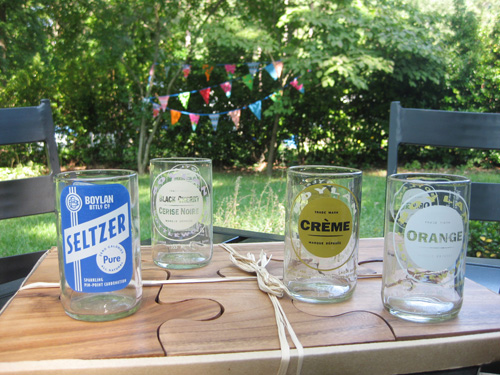 If you recall, it's the MonkeyGrass eco-friendly party kit which includes a foursome of Pop Tumblers, a Puzzle Serving Board and a Cotton Flag Banner. Maybe this week's winner will throw a little celebratory party for us all. Are you up for it Joyce? Because random.org selected you as the freebie winner. Congrats! Here's wishing you many earth-friendly hostessing gigs in the coming years. For everyone else, next Monday brings us a new giveaway that's inspired by one of our favorite household animals. Oh yeah, and also by outer space. How's that for a mind boggling clue?
Psst: If you're local and looking for those fab Envirosax we love so much without having to pay for shipping, check out MonkeyGrass in Richmond's Shops at 5807 to snag a few of your own!
Get more info on our freebies at our Giveaway FAQs page. Serving board image courtesy of MonkeyGrass.