We've always admired the cool, graphic designs on Old Navy's line of candles, soaps and lotions but had not yet gone as far as to actually purchase any of 'em. That is until we saw that the entire line was on clearance this weekend…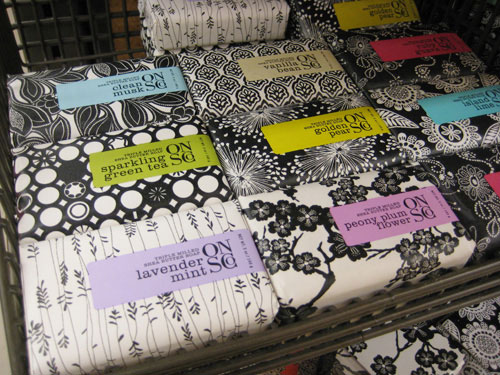 We decided to snag 2 for $5 (marked down from $7) because, call us crazy, but we actually like to have a nicely wrapped bar soap on display in our bathroom. We're liquid soap people (as are all of our guests so far) but we gotta do something with the built-in soap dish, right? Plus, the black & white designs work oh-so-well against our black & white tile.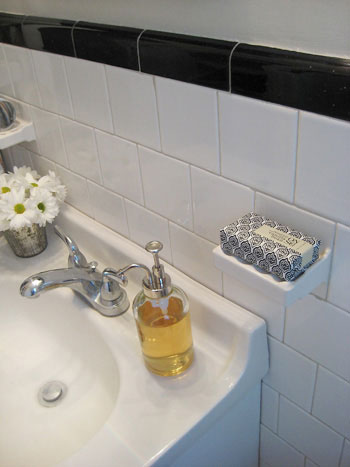 The one above is the Vanilla Bean scent, and we also got a Lavender Mint for when our mood changes. Do you have a favorite design of the bunch (we tried to get all of them in the first picture, so we think that's a complete set above).
Oh, and it looks like Old Navy's trying to move them out fast to make room for new stuff, so head over there soon if you wanna grab a few for yourself. We've been all about soap lately, haven't we? Our next steal of the week will not be about soap. Promise.