It's time once again for our monthly public showing of gratitude to the folks who help keep this little site of ours alive: our wonderful sponsors.
New to these shout outs is The Glass Mosaic Outlet, whose web site is like pure eye candy for anyone planning (or even just daydreaming) about a bathroom, kitchen or other reno that involves tiling. Plus, if you check out the Fusion style called Tsunami you'll catch some pics of our very own reader's kitchen (it looks great Jill G!).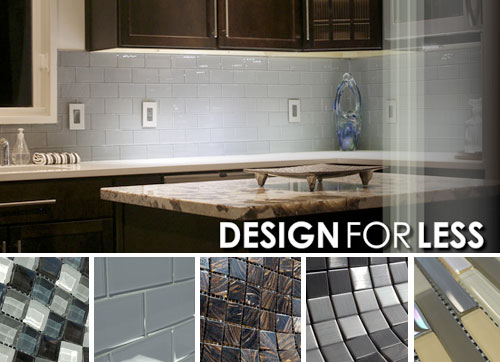 We've also got Shades of Light, who you may remember from their fab freebie earlier this year. They offer a great selection of lighting (table lamps, chandeliers, sconces) of all styles (modern, traditional, vintage) along with furniture, rugs and mirrors. We even recently snagged a swing arm lamp from one of their local outlets for my sister's nursery makeover on the cheap.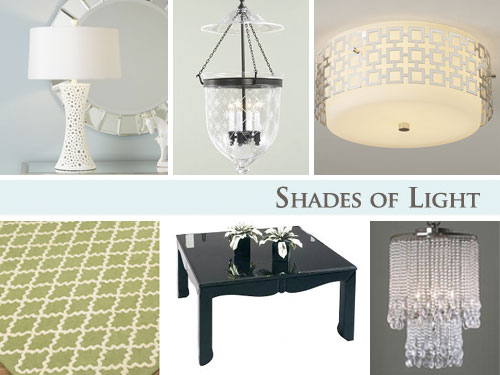 And right in time for the holiday season, Cardboard Safari is reminding us that they do more than quirky animal heads. They've got Halloween themed products like skull wreaths and a puzzle skull. Plus, once this spooky season is over, there are other holiday-related products like Christmas trees and fall leaf wreaths – all made out of cardboard (we're especially digging the snowflake one)!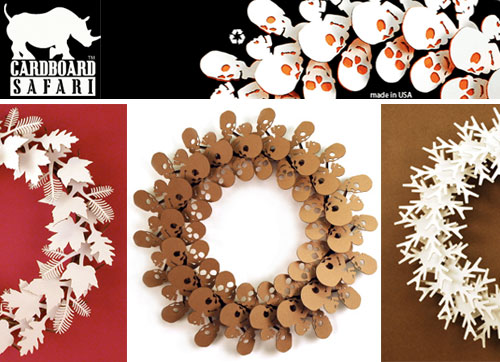 Speaking of quirky, we're also happily welcoming Quirk Gallery to our list of sponsors. This Richmond art gallery + gift shop + general source of cool decor has long been a favorite local spot for us. If you're local you can check them out in person this Saturday as part of Antiques on Broad (we'll be stopping by) or if you live further away you can check out their blog for a sampling of their fun offerings and to meet their awesome staff, two of whom we've house crashed (see those here and here)!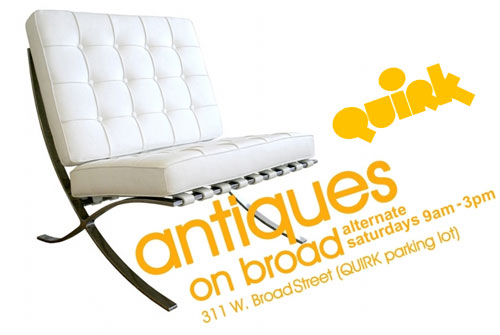 Another great spot for one-of-a-kind items is Century Finds. We always have fun perusing their collection of vintage home goods – for your wall, your kitchen, your garden and even your bookshelf.  Here are some things from their site that had us feeling blue… in a good way.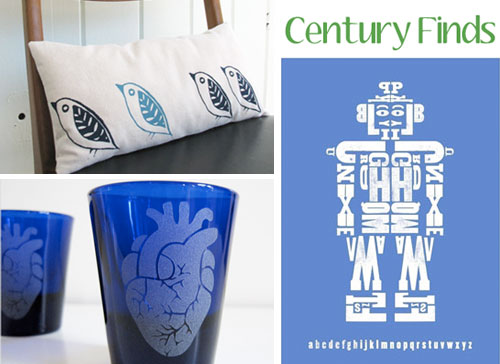 Also new this time around is Fresh Nest Design. This design blog by Deb and Erin covers all sorts of home-related topics and crafty ideas. We've been especially enjoying some of their recent posts that are really getting us into the fall spirit. Mmmm… cider….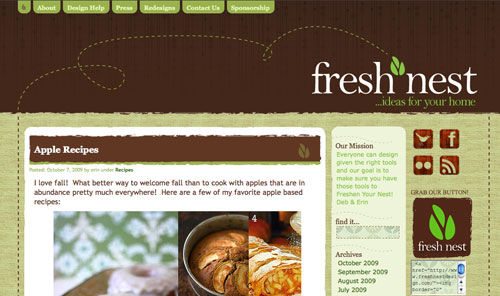 Plus we can't forget Name Your Design, whose custom modern artwork continues to be a fun, personalized touch for all ages. They've been on our minds lately with my sister's new baby boy just right around the corner. But what to choose… the rocker, the giraffe or the silhouette?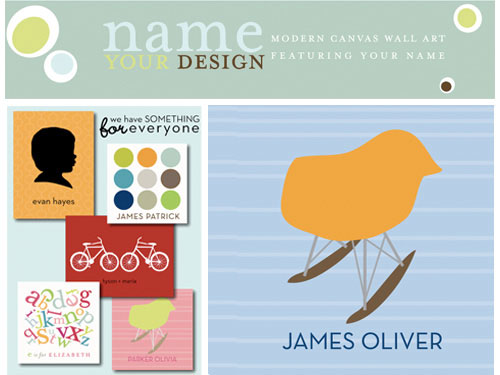 And last but not least, The Natural Sleep Store gets our personal thanks for giving us a good, eco-friendly night's sleep thanks to our organic mattress (after we bought our mattress from them they decided to team up with us). Check 'em out if you're in the market to green up your bedroom or even your nursery.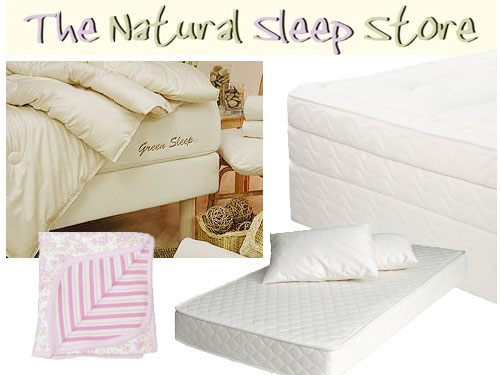 That's all the sponsortastic gratitude we're dishing out this month. So thanks again to all of these great folks for supporting us and making this crazy life of blogging possible.