You know how you always click the "clearance" button on websites with big dreams of finding something amazing for a really good price but all that remains is old holiday decor and weird stuff that no one would actually want, even if it was free? Well, I clicked the "clearance" tab in a recent JC Penney email with that exact experience in mind, and was pleasantly surprised. Turns out they had some stuff that's actually pretty great for a lot less than you'd think. We're all about mixing high with low (and low with low) so check out the clearance goodies we sleuthed.
Like this charming rattan stool on sale for $49 (down from $129):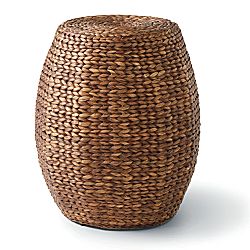 And these chic storage trunks ($79-129, down from $199-299) that come in white, turquoise, or red (and are a lot cheaper than these Pottery Barn versions):
They also had this sleek red garden stool marked down from $159 to $69: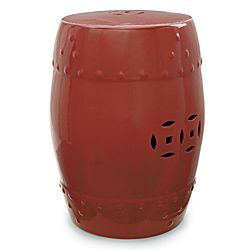 And this adorable etagere (orginially $249) now only $99. Oh and it also comes in a beachy white finish. Decisions, decisions. Of course there are still a bunch of questionable clearance items in the mix, but that's to be expected.