This weekend we went garden crashing. And it was totally legal. We jumped at the chance to tour a bunch of lovely backyard gardens thanks to Richmond's annual West Avenue Garden Tour in the historic Fan district and we can't wait to share the glorious eye candy. The Fan is a gorgeous downtown neighborhood (think brownstones with killer architecture and quaint little back gardens in the middle of the city) where many swanky people tend their swanky gardens.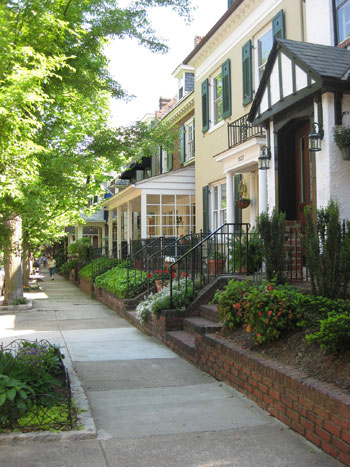 And once a year they throw open their back gates and let total strangers like us poke around in their petunias! Here's what we were loving this year.
This amazing yard had a gorgeous hand-carved arch that stood in the back of the space with breezy outdoor curtains, a babbling water feature, and even an outdoor couch for relaxing alfresco. Doesn't it look like an exotic island paradise?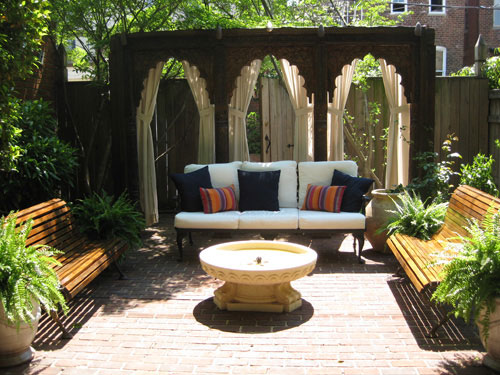 And just a few houses down this back garden boasted a gorgeous koi pond. Gotta love how they made such excellent use of a small, narrow space (that otherwise couldn't be accessed).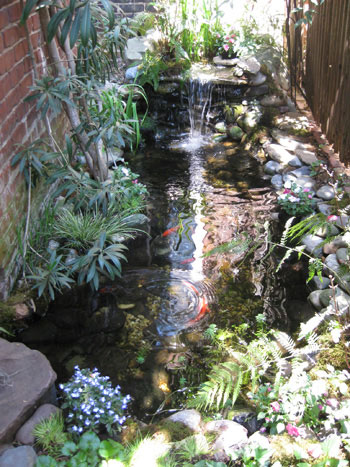 This backyard had a built-in fireplace. Uh. Mazing. And we love the cheerful yellow and tangerine accent colors that were applied so liberally to liven things up: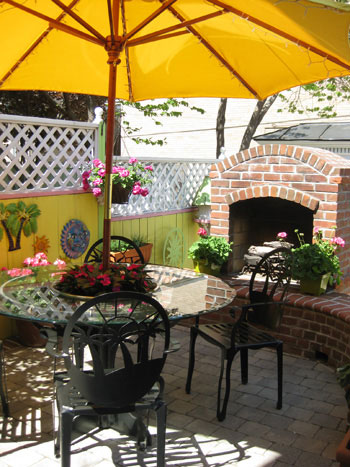 Meanwhile, this garden reminded us that even with a smaller budget and a narrow area, four Adirondack chairs can come together to create a totally inviting outdoor room: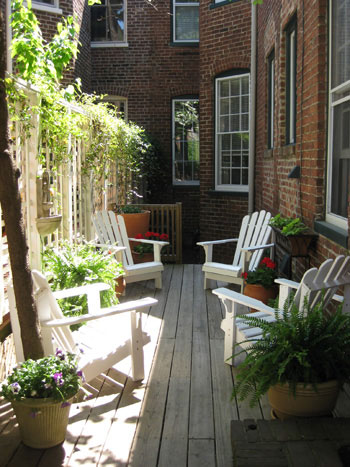 This rear view totally amazed us because they were in the process of training ivy to grow in a sophisticated x-pattern. Can you imagine the effort it took to create that perfectly balanced grid of wire? The ivy really seemed to be taking to the idea, though. We can't wait to check on its progress next year…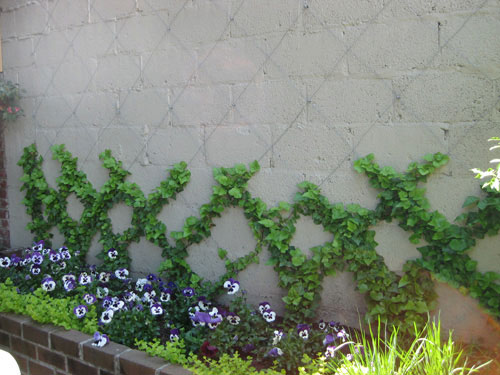 This garden made us smile instantly thanks to the cheerful turquoise paint that was liberally applied around the perimeter. Talk about embracing a small space and making the most of the border.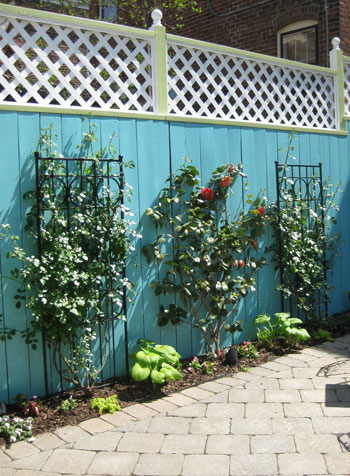 This lovely archway was just dripping with feathery foliage. Imagine walking through that every day! I felt like Alice in Wonderland slipping through some magical door. So pretty. Note: nope, that's not me in the doorway below, it's just some other neighbor who's happy to be traipsing through such lovely backyards. And look how cute and "Richmond" she is with her sun hat and Sunday dress.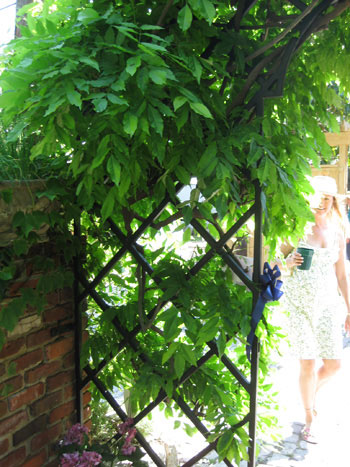 Last but not least, this yard was less about weeding and watering and more about monkeying around. I actually took a cute picture of some sweet little girls playing on these hanging chairs, but this one of John just cracks me up. He was loving it more than the eight year olds.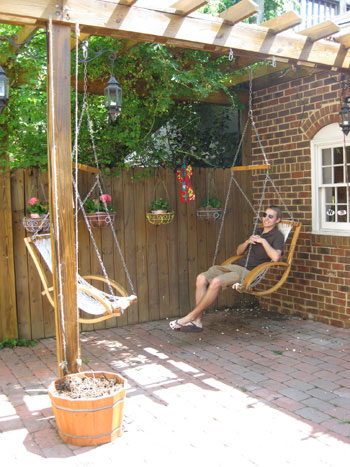 So that concludes our little annual garden tour. We really loved how a shot of bright color instantly cheered things up and everyones instinct to go vertical in such a modest space really inspired us (with vines, hanging swings, arches, or trellises). All in all, another great garden tour. Just 362 days til the next one.
Jonesing for more mouthwatering back garden eye candy? Check out our pictures from last year's West Avenue Garden tour right here.