We love the state fair. Call it what you will, but for some reason (maybe the fried gutbombs on a stick? or the array of non-chihuahua animals?) we just get a kick out of going every year. So when the State Fair of Virginia rolled around again this year, of course we were there.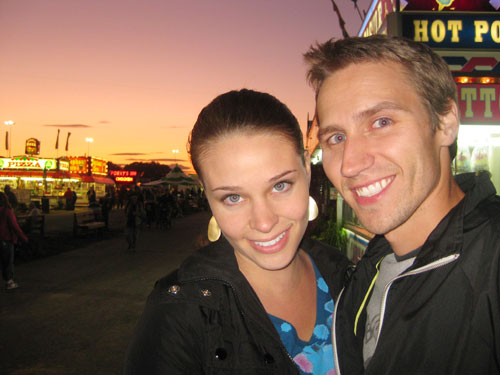 We honestly didn't expect to see anything blogworthy there – since photos of us stuffing funnel cake down our traps doesn't quite qualify as "decor inspiration." But as we snapped pictures of our trip for our own little album we kept coming across cool shots that had us saying "Man, you could almost throw a frame around this and call it art" (which you know we've been known to do).
So with that in mind, here's some visual fare from the fair that we think could be frameworthy – especially if you happen to be better photographers than us.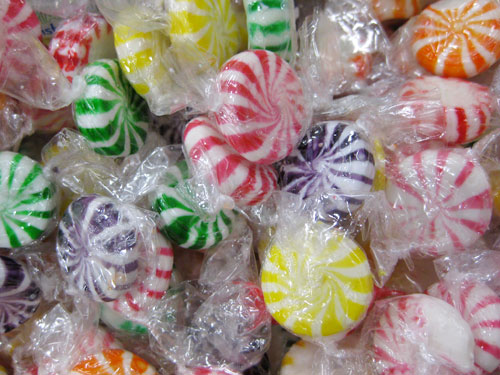 We snapped these at a vendor selling bulk candy. We didn't buy any (bummer, I know) but we at least treated ourselves to these colorful close-ups that could brighten up a kid's room or be a sweet addition to an office (or kitchen!). Though I think I put on a few pounds just looking at them…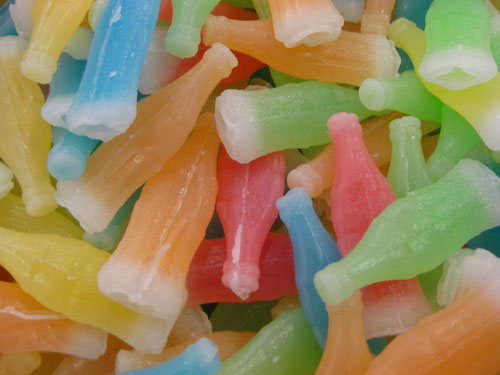 If our last name was Eatersik or Neatersik, these snapshots of lighted carnival letters would make great, punchy monogram art for our house (and you know we love a good monogram). Maybe if we'd looked harder we would've found a sign for Pie or Pumpkins. I guess there's always next year.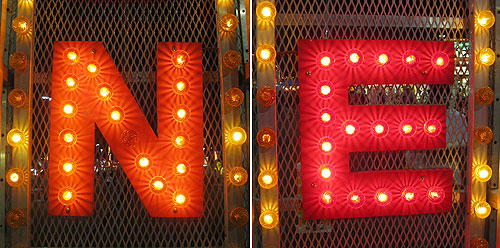 In keeping with the circus theme, we found the bold stripes of the tents to be quite interesting – almost sophisticated with the right color affect on them (picture it as a graphic high-contrast black and white print with a large white mat in a sleek black frame).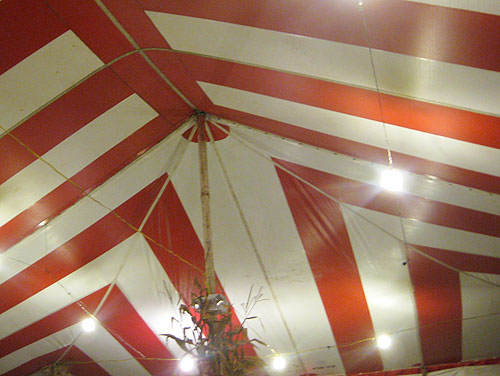 And since it wouldn't be the fair without farm animals, we risked life and limb to get this close-up of baby ducks (actually, the one in the foreground did poke our digital camera with its beak through the cage. We survived, thank goodness). Who knew ducklings huddled under a heat lamp could be such a nice pop of soft and fuzzy yellow art? And the one in the foreground is really connecting with the camera. Tyra would be proud.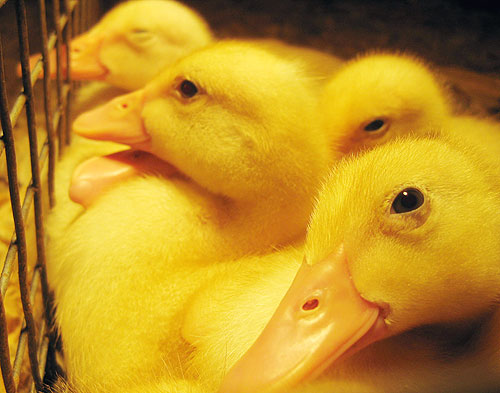 But if ducks are too cutesy for your space, Sherry snagged this pic of bees on honeycomb at one of the agriculture exhibits. Our shot was thwarted a bit by the protective glass casing (not that we'd have it any other way), but the resulting blurriness still had an interesting look to it (we picture this blown up huge in a modern space). Buzzworthy, no?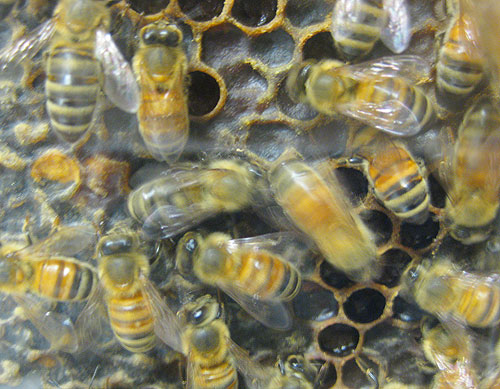 So that's a sampling of the potential art we uncovered at the state fair. The lesson? You never know where taking the time to tote your camera along could result in some free wall art (well, it may cost a few bucks to get it blown up at CVS or Kinkos but it's still majorly affordable- plus you get the pride of saying you snapped the shots yourself). And of course we got this non art-worthy obligatory shot of me in funnel cake heaven. Ahhh, the powdered-sugared memories. Sidenote: do you like how I powdered my pants and struck my best Zoolander pose?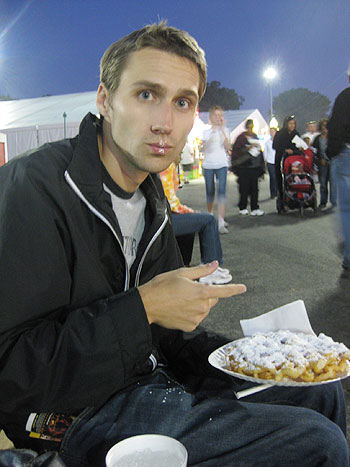 Anyone else been to this (or another) state fair recently? We know our Facebook friends seem to be big fans, but would love to hear if anyone else has discovered some inspiration there as well. Even if it was just your mouth "discovering" some strange-but-delicious fried treats.
PS: The State Fair of Virginia runs through this weekend (October 4th) if you want to check it out for yourself. Sherry and I were quite wow-ed by the new location too. And don't forget your camera!