As you Instagrammers saw this weekend, on Saturday I ran the Richmond Half Marathon.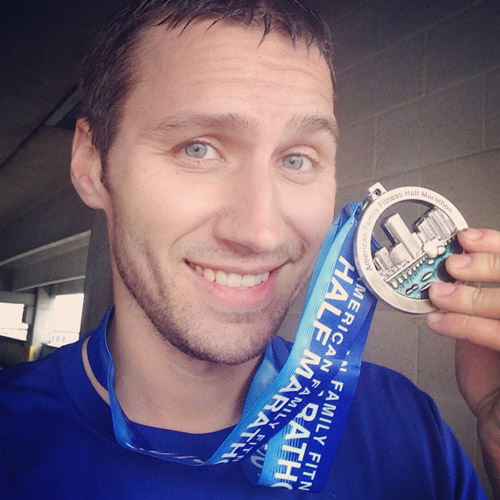 It was actually my second half marathon, but the first was six years ago (pre-blog and pre-wedding!) so it's not like I was an old pro or anything. Especially considering that first half marathon was very tough for me, despite training for it (I finished in 1 hour, 52 minutes, and with several blisters).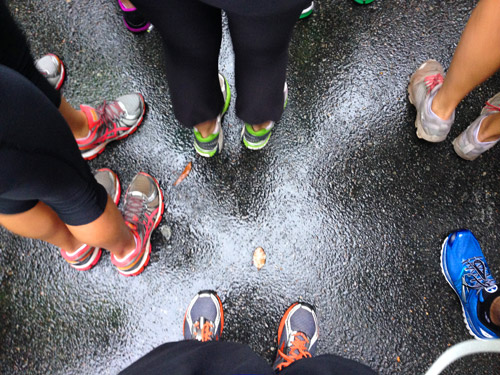 But after surviving a local 8 mile race this September, I had the confidence to push myself towards another half marathon – a goal that's been in the back of my mind for years now, partly just to prove to myself that I could run one with more success (i.e. less discomfort). So on Halloween morning I pushed myself and churned out 12.5 miles, which sealed the deal that I wanted to officially attempt 13.1 again. That, plus another 12 miler last weekend, were the confidence boost that I needed.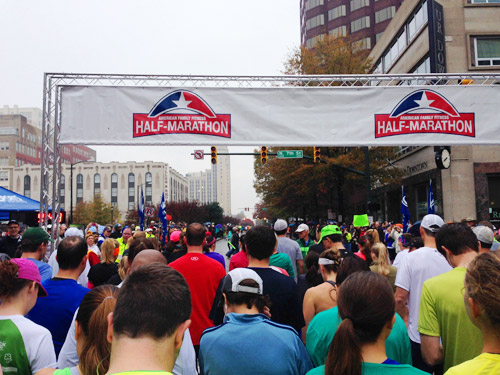 Race day had enough little hiccups to potentially throw me off my game. I left the house later than I meant to. I had trouble finding parking. It was raining. So I arrived at the start wet and with just 7 minutes to go. Yikes. But in spite of all that… I HAD A GREAT RACE.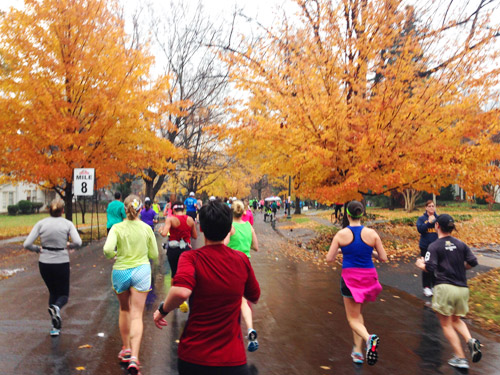 My run was challenging, but not painful. I didn't stop once, despite needing a few stretching breaks on my practice runs. I hit my main goal (just finish) and even my secondary goal (finish in under 2 hours). And in spite of the weather, there were lots of spirited spectators and inspiring athletes along the way. I was particularly touched by seeing a few teams from Inclusive Racing along the way. They're a group that helps those with disabilities experience the race by pushing them in adaptive strollers (I'm borrowing some of their language here). They even had the name of the racer pinned to their stroller so we could cheer them on by name. Just one of the many reasons I love doing events like these.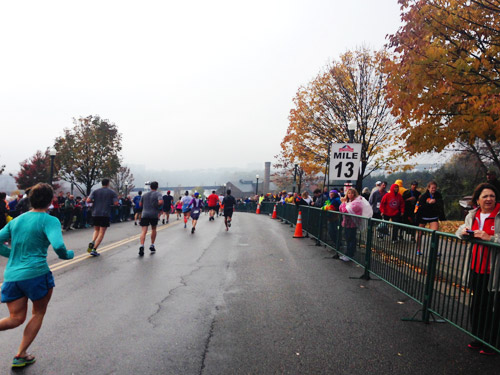 Things did get a bit tough around mile 11, but I forged ahead knowing there wasn't much further (and thank goodness the finish is downhill!). Finishers were given a medal and a fleece blanket to keep warm after the race. Once home, Clara basically claimed both as her own. She told me the medal was "sooo pretty" and she kissed it, also commenting that it's like the medal that Wreck-It Ralph has. She has also slept with the blanket the last two nights.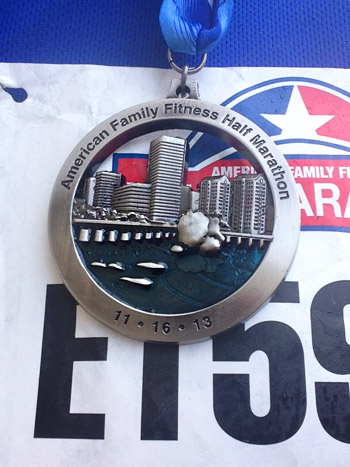 As accomplished as the medal made me feel, I really was just happy to have some pizza. I'm used to getting bagels or bananas at the end of a race, but this piece of pepperoni pie was like a slice of heaven to me (though in retrospect it's a bit bedraggled looking).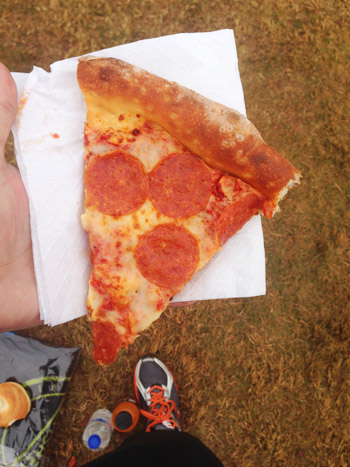 I finished the race in just over 1 hour and 54 minutes, just 2 minutes slower than my 2007 time. And for anyone interested in the course (and familiar with Richmond), here's the map from my Nike+ app. It was a pretty nice (and relatively flat!) course that actually mimicked a lot of this moonlight bike ride that we all did this summer as a family.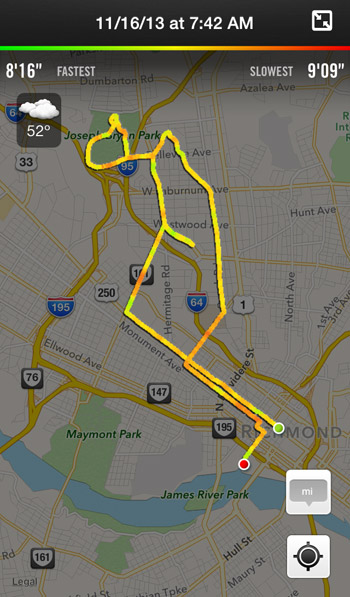 With this race having gone so well, I definitely want to tackle another half marathon sometime in the next year (just to see if I can do any better… or to see if maybe this one was just a fluke). I know the obvious question now is if I'll try to run a full marathon. My confidence isn't there yet, but I wouldn't be mad if my body was ready to run the Richmond Marathon next November. It falls right on my birthday, actually. Could it be a sign?