You may have already heard that True Value is back this year with their DIY Blog Squad. But this time around YHL ain't on it.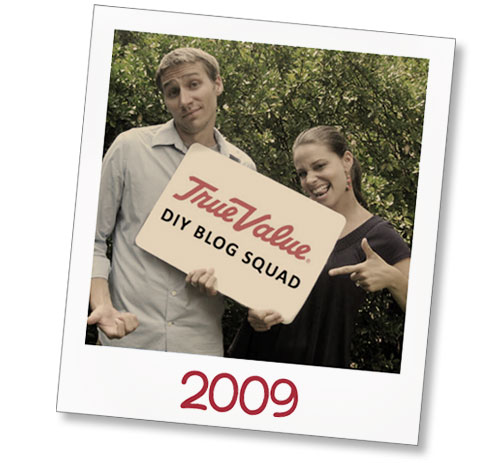 As entertaining as it might be to have some big dramatic story behind our disappearance from the always-fun and always-creative lineup of bloggers, there really isn't one. We just couldn't swing it this year while attempting to keep up with our two-post-a-day habit along with organizing giveaways, answering comments, writing our column for Babycenter and Do It Yourself magazine, and of course taking care of our new baby girl. And sadly, the closest True Value requires a three hour drive so it's hard to squeeze in a pilgrimage like that (especially since we're now card carrying members of the car seat club – so we can't fill the ol' Nissan to the brim like we used to). But our loss is tempered by our excitement about everyone else's projects. We can't wait to see what our old squad friends have up their sleeves!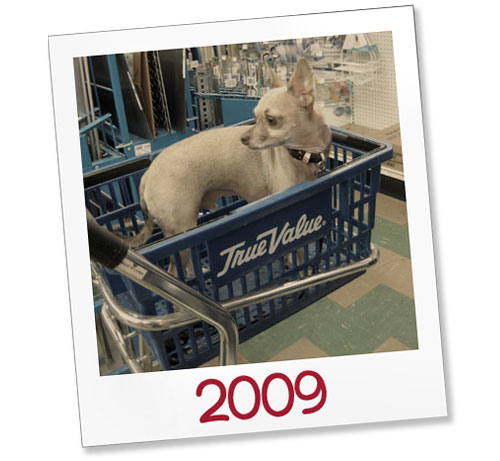 Speaking of which, the True Value Blog Squad has added a ton of newbies to the team along with some old favorites. Returning again are Josh at Bungalow 23, Brian & Paul at The Handyguys Podcast, Layla & Kevin at The Lettered Cottage, and our good friends Katie, Jeremy, and Baby Will over at Bower Power.
Joining them for their rookie year on the squad are Sarah at ThriftyDecorChick, Kate at Centsational Girl, Gabrielle at DesignMom, Kit at DIY Diva, Joey and Lana at Joey and Lana Make a House a Home, and Roeshel at The DIY Show Off. So many projects, so little time! And not only is this year's squad bigger, they're up to more things including appearances on both True Value's website and their Facebook page. And of course there's the $1000 True Value gift card that they'll each be receiving to take on projects in their own home (like the basement overhaul that we tackled last year).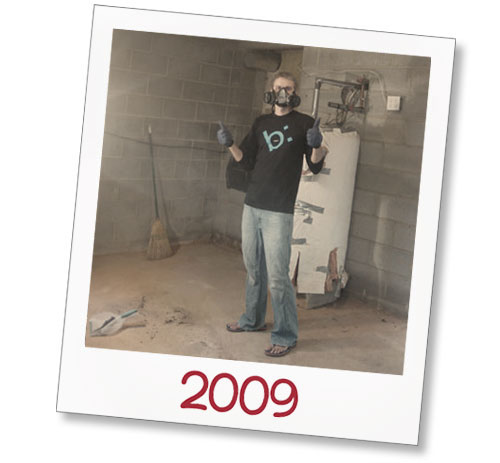 So set your browser bookmarks, make additions to your Google Reader and join us in wishing the 2010 True Value DIY Blog Squad godspeed on all of their adventures this year. We can't wait to see what they take on!
Note: Since the official Blog Squadders are putting up a little compensation notice on their posts, we figured we should mention that we're not getting compensated for this little ditty. We just wanted to explain our squad absence and share the exciting new lineup.