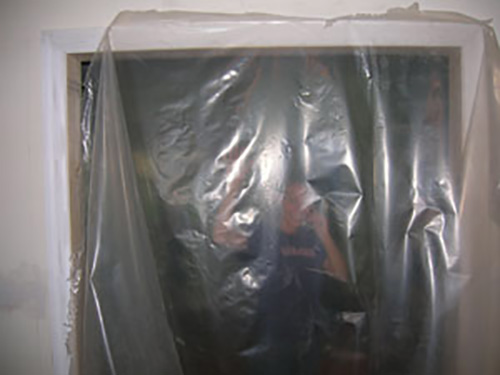 "Im in a bubble again. This time of the mason's making."
That's the text message I got from Sherry yesterday, announcing the surprise arrival of Richard-the-mason. We weren't expecting him until today, but were psyched to see him and his crew show up early to start the brick doorway job.
And man is it a messy job. They've hung plastic membranes everywhere and coated a couple floors with brown paper, but it still feels like there's not only dust, but brick and cinder block crumbs everywhere. Not to mention the crew's half-empty water bottles and used dust masks. They've promised to clean up more thoroughly today when they're done (cross your fingers…that they finish and that they clean).
Here's the progress made yesterday: