***This giveaway is no longer accepting entries***
Hooray for a giveaway from Quirk Gallery! We've been friends with the lovely ladies at Richmond-based Quirk for a while now and have already been lucky enough to have them grace our site on multiple occasions. Not only are they sponsors, but we've crashed two of their houses: Diana's lively and eclectic home and Katie's light and dreamy abode (which once appeared in Domino!). So you can see why we're excited to finally be bringing some of their spot-on style to you guys in the form of a giveaway.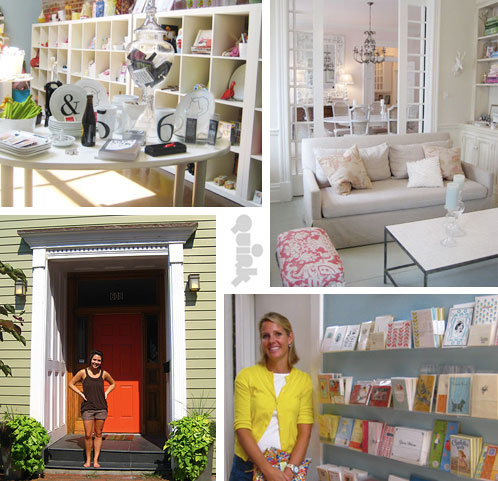 Quirk is part art gallery, part home decor shop, part jewelry store, part paper peddler and an all around good time. And since so many things always catch our eye whenever we visit, we couldn't bear to narrow down this week's prize to just one thing. So this week's winner will actually get to pick from one of three quirky gift sets.
Option 1 is all about entertaining. It includes a Jonathan Adler candle of choice that will set the mood while you set out treats in the ampersand bowl.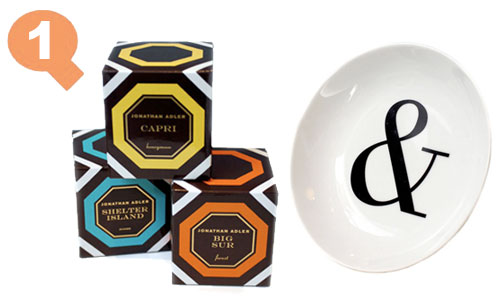 Option 2 is right up my ceramic-loving-wife's alley. It's the iconic Polaroid "ghost camera" paired with these poodle salt and pepper shakers that'll make anyone smile.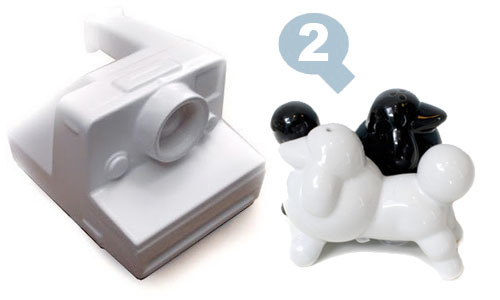 Option 3 will spruce up any desk. It's a graphic business card holder paired with the new Malibu Barbie Johathan Adler candle (or another fragrance if you prefer).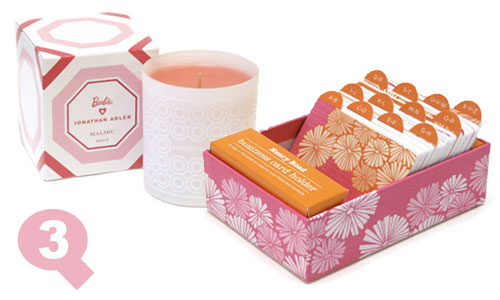 So how do you get your hands on one of these three Quirk-tacular gift sets?
PRIZE: Your choice of either Option 1, Option 2, or Option 3 from Quirk Gallery.
TO ENTER: Comment on this post with the words "QUIRK IT" and…
BONUS QUESTION: … spill the beans about one of your personal quirks. Do you have a strange morning routine? A weird eating habit? Or an unsual lucky charm? We'd love to learn something new and unusual about you guys!
GIVEAWAY CLOSES: Wednesday, December 16th at 8pm EST
NUMBER OF WINNERS: One
PRIZE SHIPS: United States Only
USUAL STUFF: One entry per e-mail address is permitted. The winner will be selected using random.org and announced on Thursday. Good luck!
Get more info about our freebies on our Giveaway FAQs page. Images courtesy of Quirk Gallery.