***This giveaway is no longer accepting entries***
Well, I guess the pillows we're talking about today would only really be considered jagged if you choose one with a zig-zag or a chevron pattern. But if that's not your thing, no biggie, because the winner of this week's giveaway will get to design two completely custom pillows with any high-end fabric that tickles their fancy courtesy of Oliver Fabrics.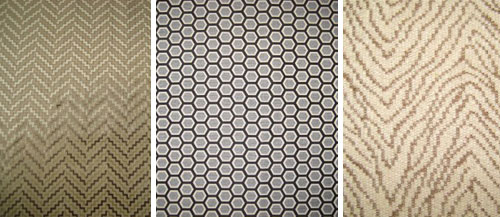 As a longtime sponsor of ours, you've probably heard us mention Oliver Fabrics once or twice. This Charlottesville, Virginia-based store scores fine fabrics at deals that even designers can't get (learn how here) so you can snatch up some pretty posh fabric without having the Beckham's bank account behind you (why yes, I have managed to work both an Alanis Morisette and a Spice Girls reference into this post). Apparently I'm treating 2010 like 1997 so far.
Anyway, this definitely isn't cheap-o $2 a yard fabric- it's high quality stuff and the price is extremely competitive when it comes to such sought after designer textiles. And we're thrilled to help the Oliver folks announce the opening of their second location in (where else?) RICHMOND! As of today, us Richmonders can get our hands on Oliver's offerings in person at their new shop located at Libbie and Grove. Welcome to the River City guys!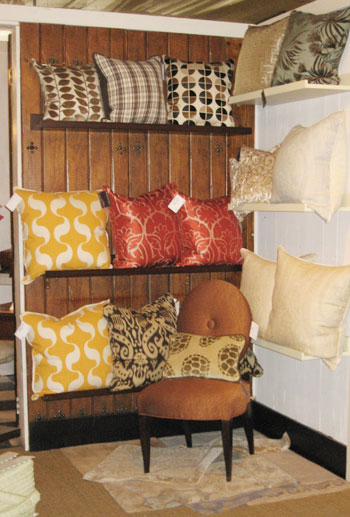 But even if you're not local, you can still have fun virtually trolling their website. Which will be an important step for this week's winner since they get to "design" TWO matching pillows (anywhere from 16″ x 16″ to 24″ x 24″) in their choice of fabric from Oliver's site (they can even choose one fabric for the front and another for the back). That's practically four free super swanky pillows. So now's probably a good time to go check out the goods…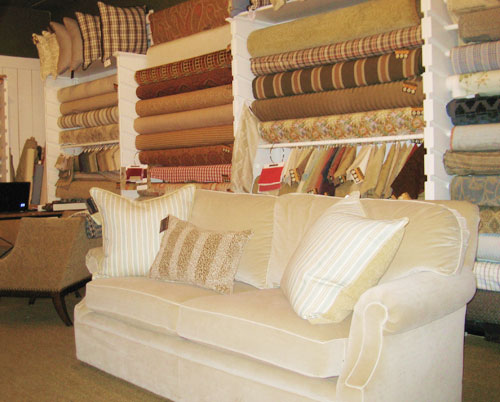 But enough chit-chat. Here are this week's details:
PRIZE: Two matching pillows (from 16″ x 16″ to 24″ x 24″) in any fabric from Oliver Fabric.
TO ENTER: Comment on this post with the words "PILLOW ME!" and…
BONUS QUESTION: …tell us your thought on pillow fights. Fun? Weird? Only for kids? Best reserved for commercials with women in bikinis? We'll try not to judge.
GIVEAWAY CLOSES: Wednesday, January 6th at 8pm EST
NUMBER OF WINNERS: One
PRIZE SHIPS: US of A only this time
USUAL STUFF: One entry per e-mail address is permitted. The winner will be selected using random.org and announced on Thursday. Good luck!
Get more info about our freebies on our Giveaway FAQs page. Pics courtesy of Oliver Fabrics.
rel="nofollow"