We've been so thankful to have a few fantastic artists loan or donate their work to help fill the many blank walls in our Homearama Showhouse to benefit Habitat For Humanity. And we wanted to pay some of that forward to a lucky reader (from anywhere in the world!) so they can fill up some walls in their own home.
First up is $250 to Help Ink, whose graphic posters, notecards, notebooks, and wood-mounted prints not only send a little inspirational boost your way, they also send $1 for every $5 spent on their site to a charity of your choosing.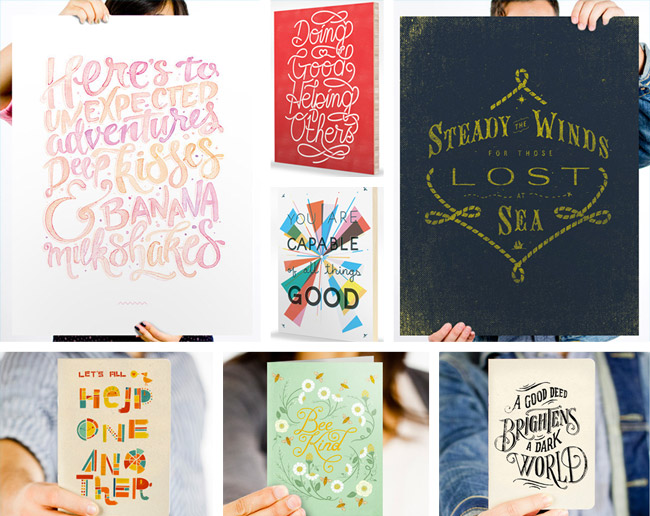 We also have Richmond-based painter Lindsay Cowles, whose colorful abstract paintings will be in some future showhouse posts. She's giving this week's winner a choice between one of any 12 x 12″ canvas-stretched print (which she coats with a textured glaze to give it a painting-like feel) or two rolls of wallpaper from her bold collection of eco-friendly and removable wall coverings.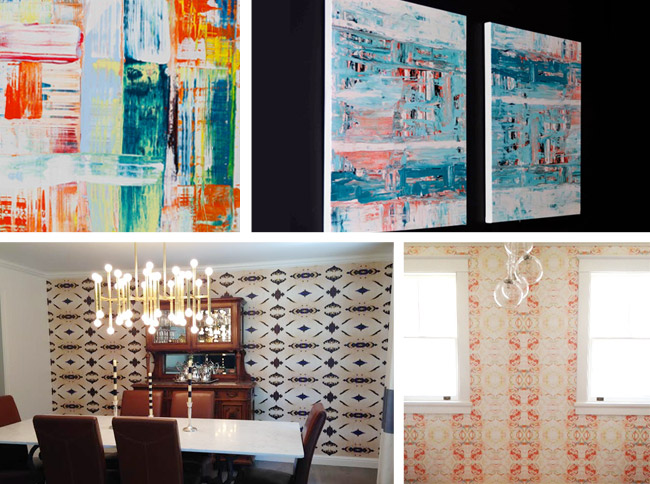 Please use the Rafflecopter widget below to enter (it might take a second to load, but it should eventually pop up below this paragraph). This giveaway is available to anyone anywhere!