News has been floating around our fair state lately about putting an end to a suburban staple: the cul de sac. Lawmakers in Virginia are planning to take measures to penalize developers who continue to create neighborhoods filled with dead end streets (read about it here and here). As they see it, cul de sacs are inefficient – they limit connectivity, disrupt traffic flow, increase congestion and hinder emergency vehicles who may benefit from more grid-like through streets. But it's obviously catching flack from developers and suburban lovers alike who adore the added safety and privacy of these closed off communities.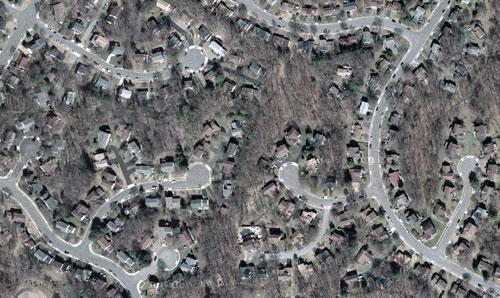 What do you think? Would you like to see the cul de sac preserved for future generations or are you happy to see it go the way of the do-do?
Image courtesy of Google Maps (it's actually my childhood subdivision).