We saw two noteworthy uses for containers recently and we just had to get your read on them. This rustic character-riddled bowl was used in the bathroom of a fancy furniture store downtown to serve up their TP. I thought it was charming and quite easy to use but I can see how effortlessly rolling with one hand would be impossible. What do you guys think? Cute and creative or not practical enough for your taste?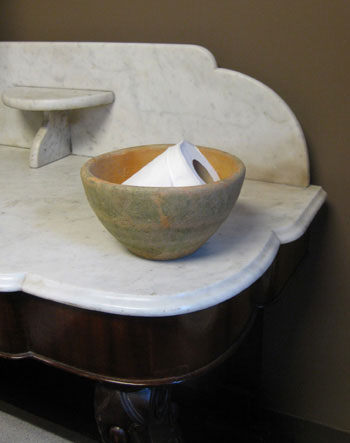 And then there's this little set of Dean & Deluca spices (we spied it in Savannah at The Paris Market) which struck us as charming thanks to the test-tube display cases. Think you guys could hit up an online science store (like this) and DIY this arrangement for your kitchen counter? Or is that a bit too much trouble to go through for paprika?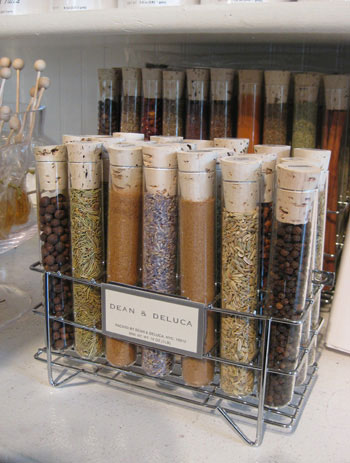 We're itching to know what you guys think about these uniquely repurposed containers. Do tell.
And while we're on the subject, here are some old posts about how we store TP and spices in our house. Ahhh, storage…