Here's a quick steal for those of you looking to spice things up in the kitchen without having to actually turn on the oven. Get your mitts on these festive scalloped bowls.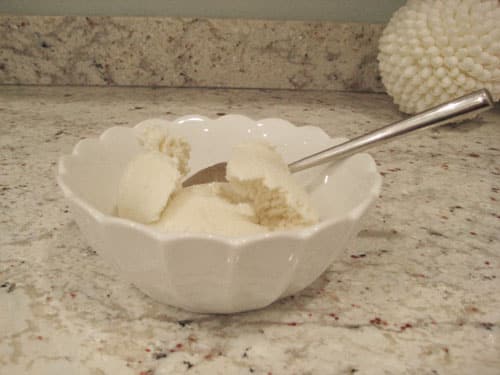 We recently picked 'em up at Target for $3.99 each. Where else can you get something decorative, fun, and perfect for entertaining for around 16 bucks for a set of four? You can set 'em out as candy dishes or use them to serve up ice cream sundaes…
… and they look just as good when they're not in use. Check 'em out on the second shelf of our glass front cabinet.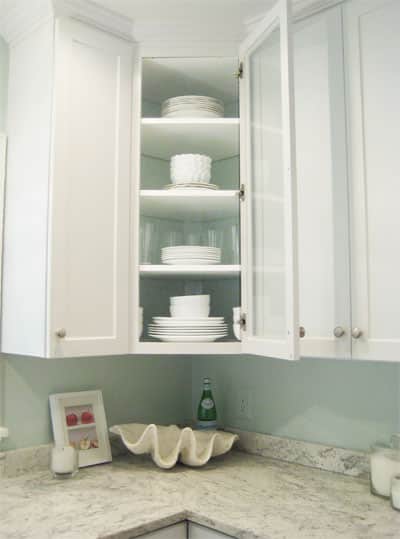 It's always nice to know we're in good company. Our friend Nicole from Making It Lovely mentioned that she recently picked up the exact same ones. I guess great minds love pretty china.