Wanna know another amazing animal trick? This is Burger typing right now.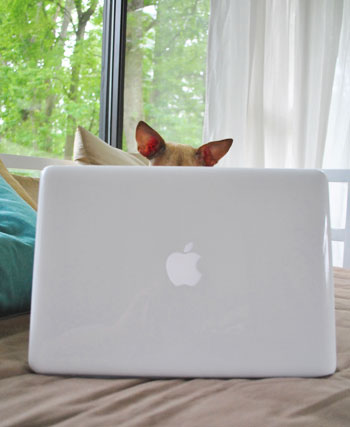 Okay, just kidding. It's John as usual. You'd know Burger's not typing because it would look something like this: "ajsaafioi;;;;;;lklkkkk." Lucky for you this week's prize isn't a novel penned by our chihuahua, it's a colorful painting created by Painting Pony.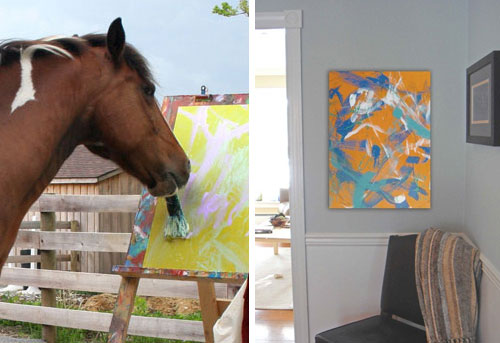 And not only is one of you getting a free 16 x 20″ custom painting created by Blitz, Minnow, or Boomer (where you get to select all of the colors to coordinate with your casa), but everyone reading can score a free 5″ x 7″ mini painting with any purchase from the Painting Pony Etsy shop. Just use the code YOUNGHOUSE at checkout.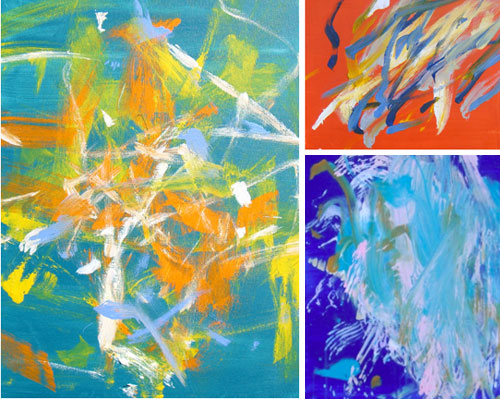 When we referred to random.org for this week's random winner's name (which might be run by a hamster in a wheel, you never know…) we found out the free painting is going to… Melissa H (who's enamored by just about anything her lab and jack russell do). Congrats! We're excited that you'll have a new story to tell at cocktail parties now.
Oh and on Monday we've got another prize that's perfect for anyone looking to green up their nest! Stay tuned…
See our Giveaway FAQs page for more info. Pics from Painting Pony.