If we're being as honest as the rest of you were as part of this week's giveaway from ATG Stores, we'll admit that our double sink is empty on one side (except for the sponge in its holder) but there are two pots and a knife drying on the other side- which is a frequent scene in our house. But enough sink details, let's get to the big winner of an $150 gift card towards anything from ATG (where there are over 2 million products to choose from!).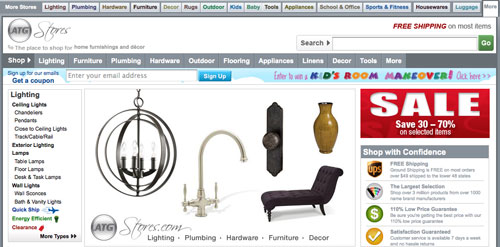 We did the dishes in random.org's sink and in return it handed over the name of our random winner: Anna L (who actually has renovation dust all over her sink). Congrats! If you have any idea where you might begin – lighting? furniture? dusting tools? – on your hunt to spend those 150 beans, we'd love to know what you might make yours.
And if your name didn't come up this week, don't fret. On Monday we've got a colorful giveaway that'll have you gazing at the stars without ever leaving your house (yup, that's a clue). Stay tuned…
See our Giveaway FAQs page for more info. Pics from ATG Stores.