I'm not sure what Sherry and I debated more this week – our answer to this week's giveaway question about what bird we'd be (all we know is we'd have a birdhouse with lots of white painted furniture in it) or what photo we'd pick if we were up for the prize from Modern Bird Studios. But that prize is reserved for one of our lucky readers, which definitely brings a smile to our faces.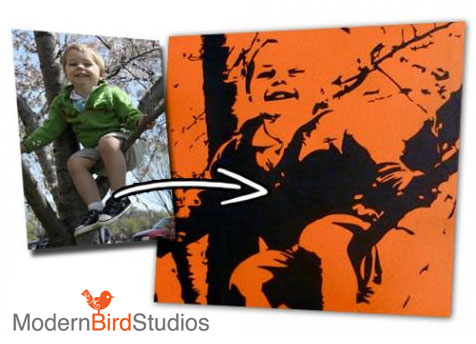 And even if you don't end up with a free 12″ x 24″ customized hand-painted modern art piece this week, more smile-inducing news is that you can score one at a discount. Yup, Modern Bird Studios is giving everyone 15% off when they use the code YOUNGHOUSE through September. Plus you can check 'em out on Facebook and Twitter for more updates on other giveaways and to see their latest creations.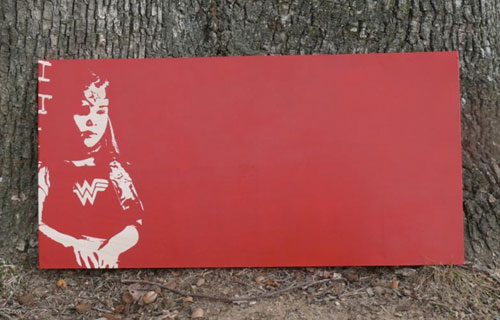 But on to our big winner. That lucky lady or lad (thanks to the always random selection style of our bird-brained pal random.org) is… Jackie, who'd like to be a pretty goldfinch. Congrats! Do you already have a photo in mind for your personalized piece of art?
Next week not only brings the start of September – can you believe it??? – but another gifted giveaway, so pop back over on Monday as usual (and yes, there's a clue in there somewhere). Stay tuned…
See our Giveaway FAQs page for more info. Pics from Modern Bird Studios.