Glad to hear you guys were drooling over the intricate hand-printed patterns from Saffron Marigold just as much as we were during this week's giveaway. And the fact that they're all meticulously made by hand – well, we still can't get over that. Amazing. Though we did realize about halfway through your entries that we should've shortened the entry phrase to "MARI ME." Oh well, there's always a chance we'll have another marigold themed giveaway someday… right?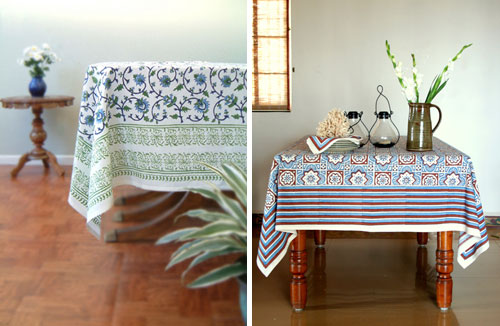 But enough about entry phrases. Let's talk about discounts! Everyone's getting 15% off of any order from Saffron Marigold with the code YOUNGHOUSE (enter it in the "comment" section). Just note that the discount won't be applied until you receive your final shipping receipt (so don't worry if you don't see the dollars disappear during the online checkout process).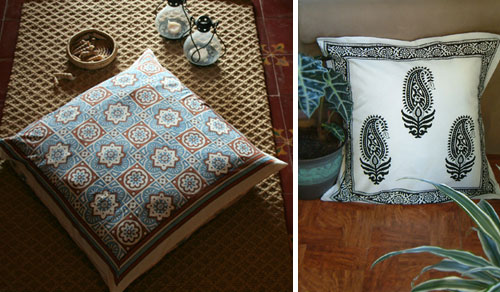 But on to our two winners who will score their choice of any tablecloth or table runner plus any cushion cover that tickles their fancy. We meticulously entered numbers into random.org by hand and it churned out our two lucky ladies: Angela (who enjoys slow dog walks) and Jenn H (who takes her time making grandma's potato salad). Congrats! And as always we'd love to know what wonderful wares you'll be taking home. Do tell.
And if you weren't a big winner this week, there's always next time. In fact, on Monday our friends at Lowe's are helping us celebrate Father's Day with a pretty spectacular two-part prize, and I for one am very excited about it. Stay tuned…
Find more freebie info on our Giveaway FAQs page. Pics courtesy of Saffron Marigold.