There sure was a lot of luck-related chatter flying around when it came to this week's giveaway. And one lucky reader will actually end up with an $150 prize towards the pillow(s) of their choice from Plum Cushion.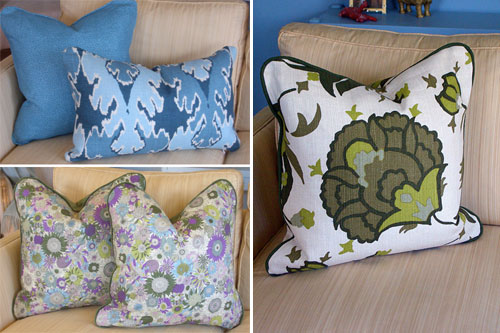 Heck, maybe all that talk of lucky charms and good-fortune-generating routines could also be responsible for the 10% off discount that Plum Cushion is offering up to all YHL readers. Just use the code YOUNGHOUSE through May 20th to receive it on in-stock items.
But enough chit chat. Let's get to the big winner. Someone's luck worked overtime this week and, according to random.org, that fortunate pillow winner is…. Marika (even though she's going through a lucky phrase dry spell). We can't wait to hear what styles she'll be snagging with her $150 credit towards anything in Plum Cushion's Etsy store.
And no need to fret if your name didn't float to the top this week. Monday's giveaway will take you from soft & cushy to hard & square (yes that's a mighty vague clue, but a clue none the less). Stay tuned…
Find more freebie info on our Giveaway FAQs page. Pics courtesy of Plum Cushion.