You guys had quite a wide range of dream product lines mentioned in this week's giveaway from InMod.com. It should come as no surprise that when I asked Sherry what she'd love to design, she sheepishly admitted she'd create a line of white ceramic animals. But in reality she'd never sell any and would just end up hoarding them all to herself (and assigning them names and personalities) – so let's all hope she sticks to blogging.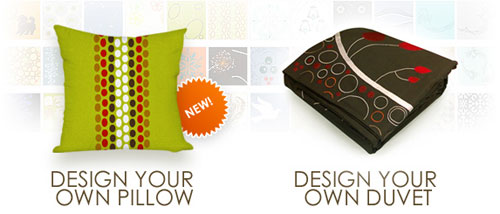 And since we can only dish out two totally free pillows-designed-by-you this week, InMod.com has generously agreed to help the rest of you get your mitts on some custom pillows of your own for less. Through May 13th, get 10% off your custom pillow or custom duvet order with the code YOUNGHOUSE. So go forth and make pillows!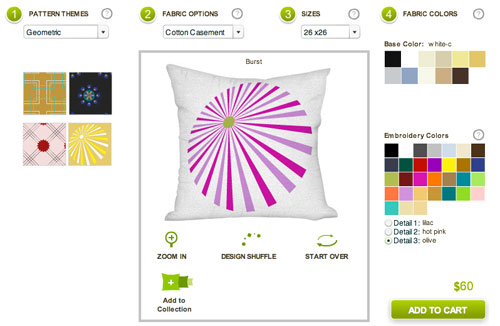 But back to our two lucky winners. Once we wrangled random.org away from playing with the pillow design tool, it cranked out these names: Christine P (who wants to design purses – lots and lots of purses) and Sara (who has dreamed of her own handmade greeting card line). Congrats to you both! You can now consider yourselves official pillow designers – and we'd love to hear what design, size and materials you've chosen.
Oh and don't fret if your name didn't come out on top this week. Monday brings another artful giveaway, so you might want to start hunting out a blank wall in your house in preparation…
Find more freebie info on our Giveaway FAQs page. Pics courtesy of InMod.com.