Like most of you in this week's giveaway, we're ready to hang up our coats and break out the flip flops (especially after a recent weekend of refinishing our nursery dresser included a nice dose of spring-ish temperatures). But 'til the warm weather decides to stick around, the only short sleeves we'll be seeing are kaarskoker's stylish candle sleeves: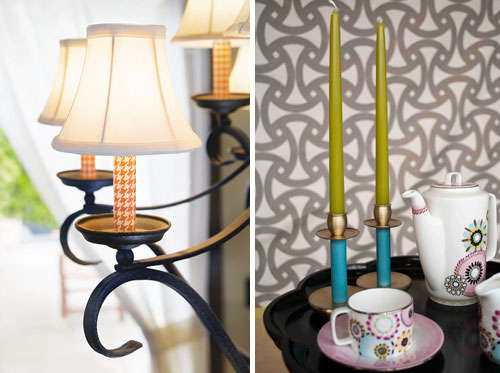 And if you don't happen to win one of the two $75 gift cards they're serving up this week, you can still snag your share of decorative sleeves to freshen up a sconce, light fixture, lamp or a kkCandlestick to tune of 15% off. Just enter code "KKLOVE" at checkout through March 14th.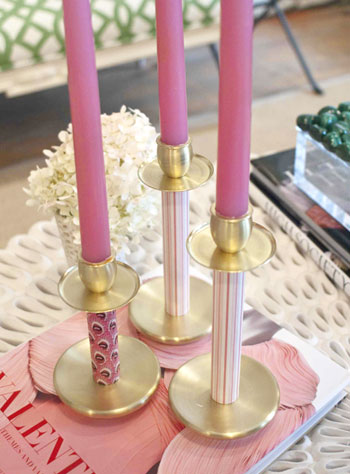 But as for those two $75 gift cards, we checked random.org for signs of spring and learned that our two random winners are… Marissa B. (who's with the "I love flip flops" majority) and Emily B. (who prefers switching out her summer wardrobe to autumn items). Congrats! We'd love to know which sleeves you two have your eyes on. Spill the beans lucky ladies.
And don't fret if your name didn't come up this week. On Monday we're offering up a house-spiffing "tool" of sorts (yes, that's a clue) so be sure to stay tuned for that.
Find more freebie info on our Giveaway FAQs page. Pics courtesy of kaarskoker.