It's time to reveal the either young-at-heart or has-young-at-home winner of this week's Nursery Art Bundle giveaway. But first, a few words (about discounts!) from our trio of prize sponsors:
Phil Barbato (creator of the Custom Little Ape prize) is offering a 15% off discount on anything in his Etsy shop (be it art or more apes) with code YHLFOREVER3000 (yes, Phil also wins the prize for the most unique discount code we've ever had).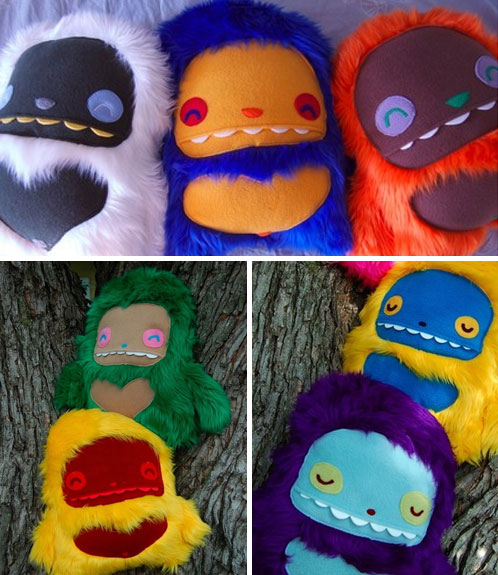 Penny People (who's giving away a Custom 13″ x 19″ Print this week) will throw in a second 13 x 19″ print for free when you buy one that's 13 x 19″ in size. So to buy one and get one free, just mention Young House Love in the notes to seller.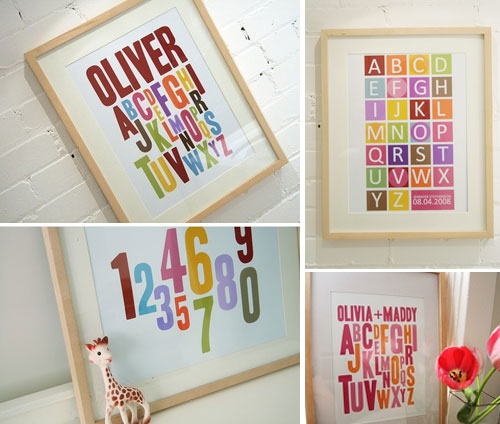 And Hoot Design Co (who's including this Simply Baby Poster in the giveaway bundle) is offering up free shipping in the USA, plus $25 off any Simple Yours Baby Poster (that's the customized version with actual names of family members). As usual, just mention YHL during the checkout process.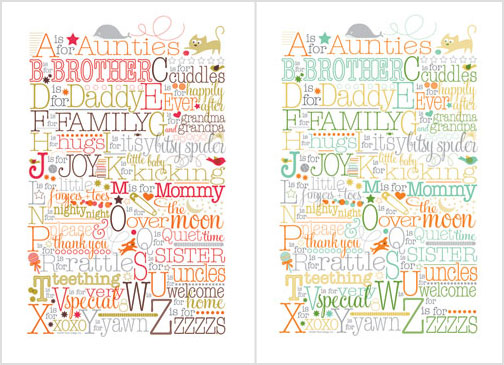 But now for the ultimate discount: the person who's getting the entire nursery bundle for free! We swaddled random.org briefly and it happily spit up our winner… Alta Marie (who, fittingly, loves kids' rooms for their art). Congrats! We'd love to hear more about the special little someone (or someones) who will be enjoying these prizes with you!
And fret not if your name didn't rise to the top this week, on Monday we're staying in the wall decor realm, but shifting back to the grown-up side of things. Stay tuned…
Find more freebie info on our Giveaway FAQs page. Pics courtesy of Phil Barbato, Penny People Designs and Hoot Design Co.