Before we forget to say it – Happy New Year's Eve to everyone! All of your responses on this week's giveaway from CabinetKnob.com definitely made us look forward to this evening. As for us, we plan to continue our NYE tradition of heading out for a quiet one-on-one sushi dinner (although Sherry will be avoiding any raw fish rolls this year). It's actually a tradition that we fell into accidentally, but we've since made it official by picking a new sushi joint each year and then saving a pair of chopsticks from the meal (which we then label with year and location for the memories). For us, it's the perfect way to end a year. Oh and have I mentioned my wife is a veritable sushi monster? Really, it's her candy.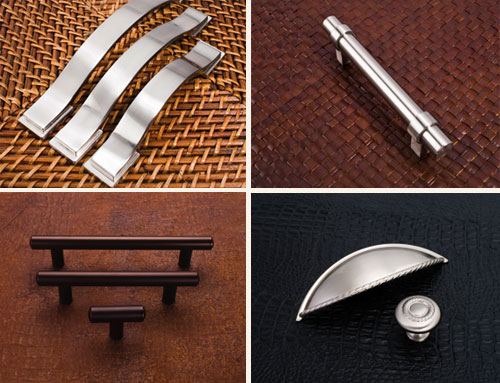 And for one of you, we've got another great way to end 2009: with a $100 gift card toward anything on CabinetKnob.com. So whether you're looking for new pulls for your kitchen, upgraded moldings for your living room or even a new vanity for your bathroom – consider it discounted by exactly a hundred beans. And speaking of discounts: CabinetKnob.com is offering everyone a 15% discount on all items through January 31st. Just enter YNGHOUSE at checkout. Not bad, eh?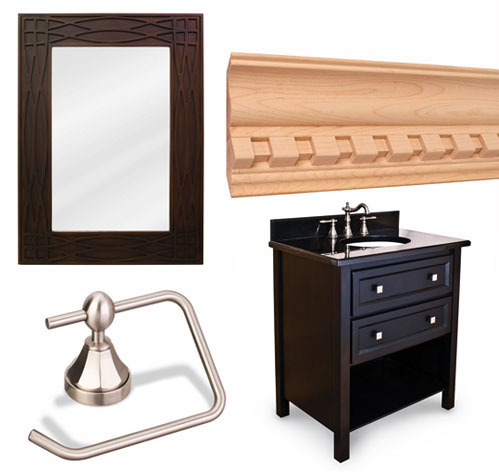 But on to our big winner. After harmonizing with random.org in a rousing rendition of Auld Lang Syne it revealed that our random winner is: Beth (who, by coincidence, has no plans but hoped it involved shopping for new cabinet knobs). Congrats! Um, I guess you have plans now.
For everyone else, whaddya say we ring in 2010 with some free pillows? Sound like a plan? Good, then it's settled.
Get more info about our freebies on our Giveaway FAQs page. Pics courtesy of CabinetKnob.com.