Before we dive into the results from this week's giveaway from DuPont, we wanted to follow-up with the photos of our new nephew Emanuel that we promised last Thursday (while at least keeping with this week's prize theme). Here's the little ladykiller now at one week old (p.s. he's loving his new nursery):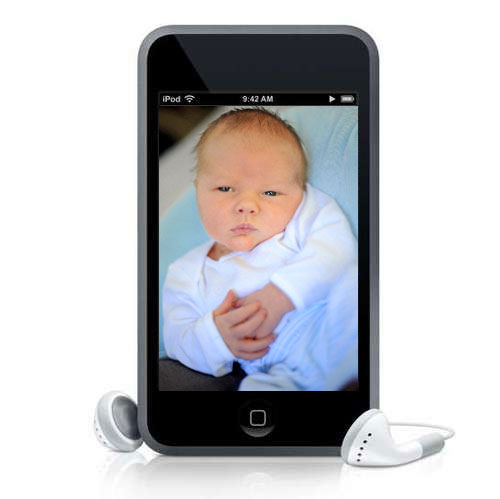 Doesn't that just make you wish there was an app for taking great photos? 'Til then, I guess Emanuel will just have to settle for having a professional photographer as a father (gotta love that soft focus). But at least there are apps to help with the little things in life like picking out the perfect countertop surface, thanks to DuPont's mySurface (free in the iTunes App Store). If any of you have tried it out, we know they'd be curious to hear your feedback.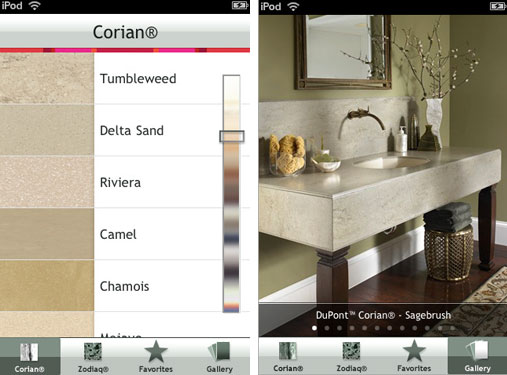 And in case you haven't tried it out, one of you is about to have no good excuse not to thanks to the free 8GB iPod Touch they're about to win. As usual, we huddled with random.org and picked a winner: Hillary R. We're not sure if you'll find that application that calculates dimensions of a room from a picture, but if you stumble upon any other must-have apps let us know. Congrats!
The good news for everyone else is that next week's giveaway is perfect for those who wanted an app to help with dinner. Plus it's available to all of our international readers. Oh happy day.
Get more info on our freebies at our Giveaway FAQs page.