Is there something in the water again? Because for the second time in a matter of weeks you guys went bonkers* for a giveaway – once again topping 1700 total entries. Actually, nevermind my water theory. I'm sure it's just the general awesomeness of this week's Wallflower and Wallflutter prizes courtesy of Richmond's very own LaDifférence. And can we blame you? We loved them enough ourselves to put the white set in our guest bedroom (we updated the layout for anyone who saw them early on, so feel free to drop in and see the new arrangement at the bottom).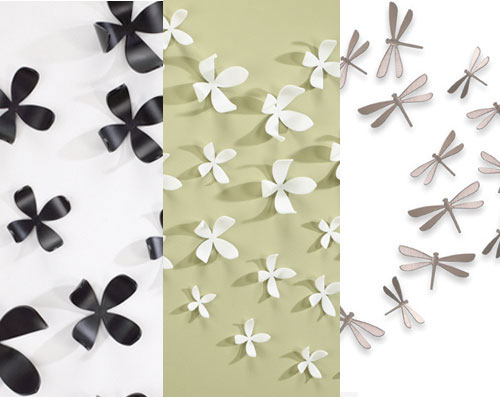 And before we move along to disappointing 1702 of you, we wanted to share some great news for everyone:  LaDifférence is offering all Young House Love readers a 15% discount on a set of Wallflutter or Wallflower wall art! Just mention Young House Love when you e-mail or call with your order. How's that for a sweet consolation prize? Thanks LaDiff!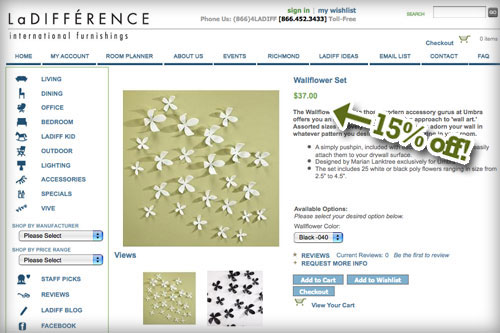 But who are the three lucky people who won't need any consoling? Well, random.org sorted through all the entries and deemed these three luck ladies the winners… Jess M, April B, and Jill. Congrats! We can't wait to hear which design you each choose. And you know we'd love to see photos once your flowers or dragonflies are in place so send 'em on over.
Oh yeah, we've also got three more saxy prizes up for grabs next Monday. And no, "saxy" was not a typo (hint hint).
*I mean "bonkers" in the kindest possible way, btw.
More info about our freebies is available on our Giveaway FAQs page. Images courtesy of LaDiff.