Well it sounds like you guys have a range of tips and tricks when it comes to dressing up your home in a flash, based on the comments left on our latest giveaway. But it seems to be some simple combination of cleaning (dusting, vacuuming), tidying up (emptying sink, hiding toys) and setting the mood (lighting candles, spraying air fresheners) for the most part. And although, EvY did bring up the cat lamp idea again (if anyone's feeling adventurous), we'd highly recommend sprucing things up with this week's prize from Fresh Leaf Designs instead.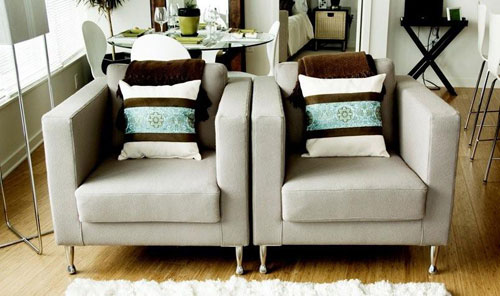 The prize, as you recall, is one of Fresh Leaf Designs' innovative Cushion Corset pillows that comes with a coordinating throw pillow for an extra punch of color. Our lucky winner will have their choice of these three sets (black, green or rose) so we're very curious to see which set it will be. But I guess you guys are more interested in hearing about the big winner. Well, the randomly-selected lucky person is…  Melissa Anderson. Congrats!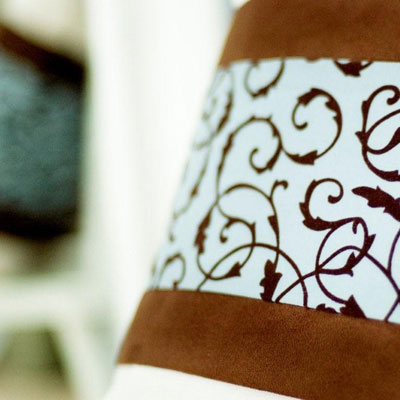 Melissa, we hope you'll share your pillow pick with everyone (not to mention photos of them in their new home). And for everyone else, better luck next week. After all, this giveaway was a cinch but next week's will be pretty E-Z too (hint, hint).
PS: Since we have Twitter to thank for this giveaway, we thought you might want to follow the mastermind behind these Cushion Corset pillows here: @freshleafdesign. And of course you can follow our decorating and home-improvement related musings right here: @younghouselove.com.
Got questions about this freebie? Learn more on our Giveaway FAQs page. Images courtesy of Fresh Leaf Designs.