Some of you might not know that Burger's full first name is actually Hamburger. And you also might not know that we named him two years before we ever got him when we first started dating and agreed that it was the best dog name ever (other favorites: Meatball and Tyra Banks). You also might notice the occasional typo from time to time. I blame Hamburger. Look at how unaware he is of his errant appendages when he sleeps: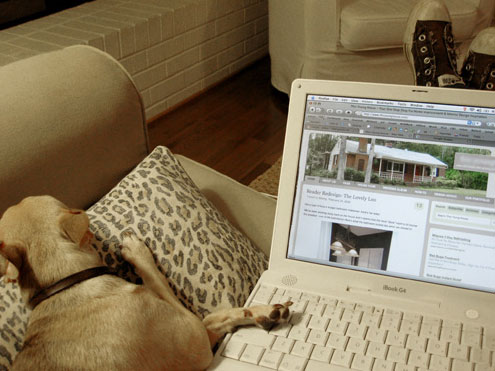 Sherry snapped this shot of him randomly poking his arm out across her keyboard as she worked. And after she took the picture, he looked up at her as if she was the one in the way: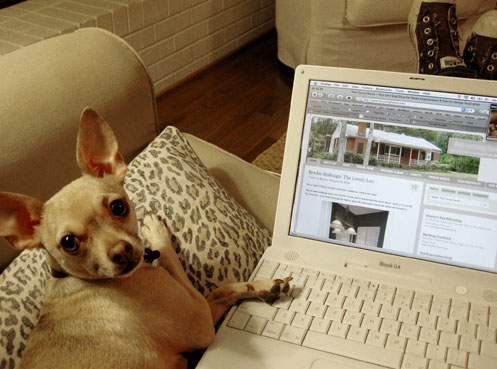 Look at those cold, accusing eyes.
Do any of you have pets who like to interfere with your daily routine? My parents' cat likes to sit right on the newspaper as they try to read, and he's been known to walk across the computer keyboard mid email. But at least he's not on Facebook superpoking us or anything…