John and I went to a gigantic home and garden show at Richmond's downtown convention center last night. And boy were we stimulated. The combined Home Show Richmond and The Maymont Flower & Garden Show was bursting with local and national companies showcasing a staggeringly wide range of wares. And while it was chock full of really fabulous things, like these amazing seltzer bottles…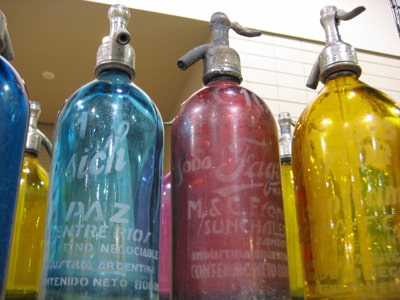 …it also had its fair share of "whoa" things, like this airbrushed bathtub: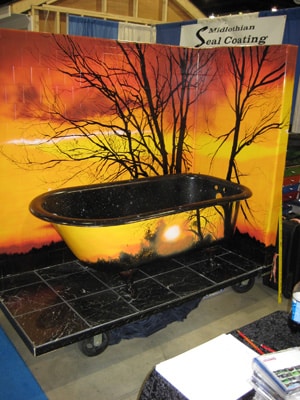 But somehow, whether we were playing Where's Waldo among the iron garden ornaments (can you find John?)…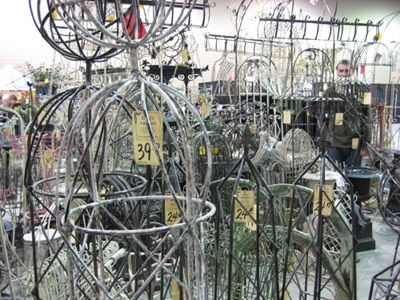 … or checking out all things home & garden related (and a lot of things that were neither, actually) – we had a great time!
The show will be open to the public through Sunday the 24th at the Greater Richmond Convention Center – and if you arrive after 5pm (it goes til 9) admission is only five bucks.