When Liz sent her DIY art project our way we couldn't wait to share the outcome with you guys. Here's her letter:
I know that you guys are always whipping up fab DIY art, so I thought your readers might enjoy this little art project that I did. We've had a wall in our den that has been blank for over a year. Finally I decided to spend an evening making a fun and funky little art series that has added some much-needed interest to that wall. The best part is that it couldn't have been easier. If you can wield a paint pen, you can definitely take on this project! In short: I painted the particle board backing that came with my frames (cardboard would also work), used tape to mark where I wanted my scribbles, and grabbed a paint pen to create large white loops. You can check out the whole step-by-step process over on my blog. Hope you like it as much as I do. -Liz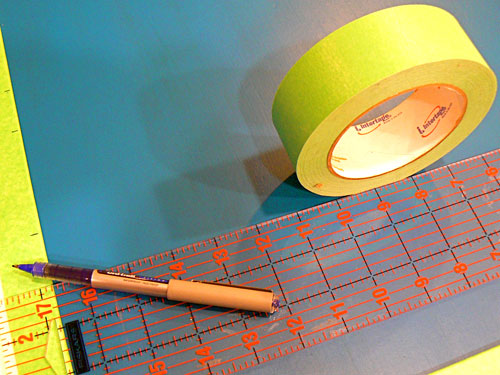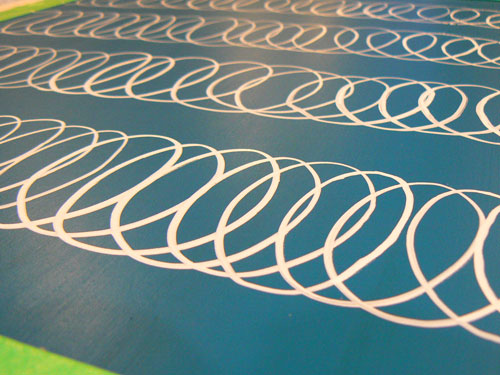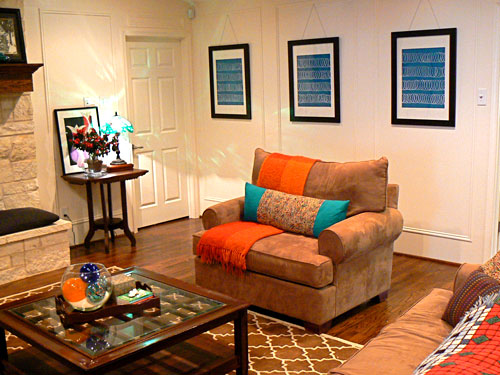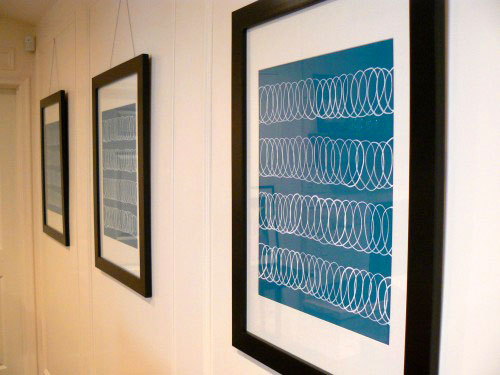 Isn't that fun? We love that it looks like an upscale textile or pattern thanks to the sophisticated inky blue and the gorgeous gallery framing. We would never have guessed that a paint pen was responsible for such fantastic art. Thanks so much for sending your genius project our way Liz! And we'd love to know if anyone at home is planning to take on Liz's project for their naked walls.
&nbsp

This week we're dying to get your pulse on windows in your shower or bath. Are they amazing thanks to all the soft light that they allow into your scrub space? Or are they awkward because even if they're frosted or distorted you fear that your shape is still outlined for all to see as you get your clean on?
Do you have one and wish you didn't? Or do you not have one and wish you did? We're itching to hear what what you prefer.
&nbsp