***Clara's here! So this baby pool is officially closed***
Sherry's officially three weeks from her due date (May 19th) so we thought it was about time we started a fun little baby pool around here. And like any traditional baby pool, we're taking guesses about when the beanette will be arriving…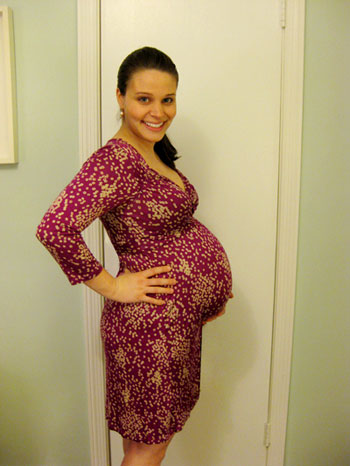 But our little YHL twist is that this baby pool comes with a special home decor-tastic prize: an $100 gift card to West Elm! We realize it's not a particularly baby-themed freebie, but we wanted everyone (with or without a bean) to be excited to play. And needless to say we were beyond thrilled when the kind folks at West Elm offered up an amazingly generous gift card to one lucky reader. We couldn't love their stuff more. Seriously.
Just check out some of their merch that we're ogling at the moment (and a few things that you may recognize because they already live here at Casa Petersik):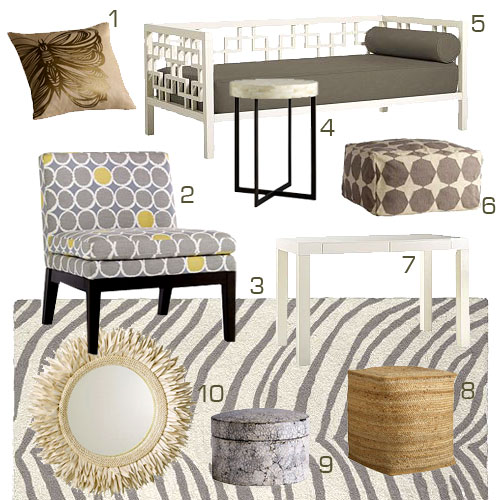 So here's how it's gonna work:
Comment on this post with the DATE that you think our baby girl will arrive. No need to guess times or weights (well you can but we won't be judging those). And for fun feel free to toss out your favorite West Elm item these days.
We'll leave the pool open for guesses until we announce Baby P's arrival, so guess now or take your chances waiting (bearing in mind that we won't be disclosing the exact moment she's born, so you do risk losing if you hold out too long).
Once we've recuperated after D-Day (delivery day), we'll use random.org to select ONE RANDOM WINNER out of everyone who guessed the right date.
The prize (aka: a $100 gift card to West Elm) is available to everyone in the USA. And, as usual, only one entry per email address is permitted.
Have fun with your predictions everyone – at this point your guesses are as good as ours!
Find more freebie info on our Giveaway FAQs page. Pics courtesy of West Elm.
&nbsp
When Emily sent us her amazing china cabinet makeover we just had to share her before & after pics. Here's her letter:
I've been following your blog and have been inspired to move away from a house full of dark furniture and lighten things up a bit! We had some dark $10 clearance dining chairs that we purchased last summer but we decided to give them an airy overhaul (we found discount fabric and payed a professional to paint and upholster the chairs and they still came in under $100 a piece!). We also had been on the lookout for a china cabinet to store all of our servingware (which was sadly being stored in our guest room's closet) when we came across one on Craigslist for just $75. It even had a working light! All it took to totally transform it was some leftover topcoat and fabric from the chairs along with around $40 of primer, paint and brushes from Lowe's. We just love the new look- and we hope you like it too. Keep up the good work! And thanks for sharing your lives! – Emily
Here's the cabinet before the big makeover: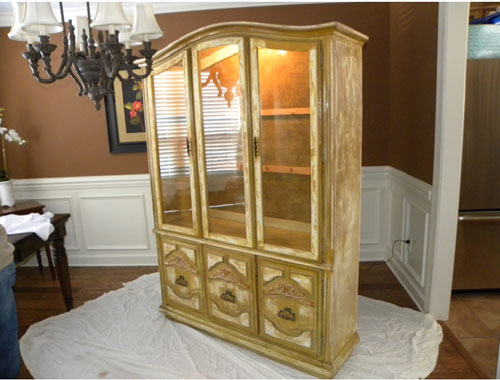 And here's the same china cabinet with a crisp new paint job and some leftover chair fabric lining the back: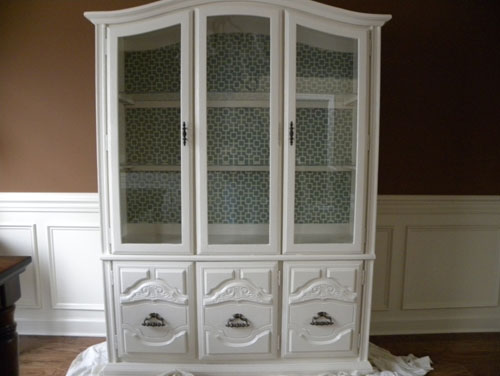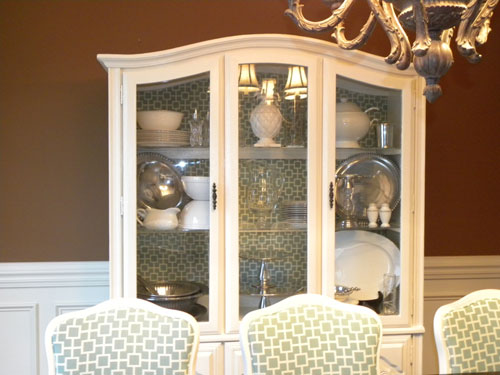 Isn't that incredible? It looks like a $1000+ piece and it was just $75 on Craigslist. This is such a great reminder that old pieces of seen-better-days furniture can always be upgraded in any number of ways (new hardware, paint, fabric, playful paper drawer liners, antiquing, etc). There really is no limit to what you can do with a smidge of determination and a little elbow grease. Great job Emily- thanks so much for sharing!
Psst- Looking for a step by step furniture painting tutorial? Well look no further.
&nbsp