We know summer's official start is still a few days away, but we're getting a head start on the season by saying "thanks" to our always-supportive sponsors in our monthly shout-out post (after all, they make the other 40+ posts that we write each month possible). So feel free to take a peek at all they've got to offer… along with a few exclusive YHL discounts for you guys to cash in on.
The Inglenook Decor has set out to give you the right decor for your "urban cottage." They've got tons of beautiful finds for your home, which we particularly enjoyed browsing by trend (they organize items it fun categories, like "Birds! Birds!" and "Glorious Crowns."

Ruby Plaza may sound familiar if you happen to enjoy Ruby Lane (a virtual marketplace where individuals can sell vintage items, antiques, and collectibles). Well, Ruby Plaza is similar but you'll find contemporary, new, and reproduced items for your home and you (i.e. jewelry) as well.

Shades of Light came through for us again when we bought one of their discounted shades (available at their sister shop, The Decorating Outlet) for the office project that we posted about earlier this week. A quick glance around their store or at their online catalog is sure to reveal a few items that could come through for you too.

The Tile Shop is a great place to visit for tiling inspiration (especially if you can't hit up one of their stores in person). It's also an awesome spot for tools, tips, and all the confidence you need to DIY a tile job yourself. Plus, don't forget to grab 10% off when you use the code YHL10.

Z Gallerie was all about bringing the outdoors in last month, and now that summer's around the corner they're also about helping people enjoy the outdoors outdoors. Yep, they've got your patio covered with everything from furniture to accessories and umbrellas.

Design for Less might be more recognizable to you as The Glass Mosaic Outlet or The Natural Stone Outlet- but no matter what you call them they're a perfect resource when it comes to filling your head with great color and material combinations that'll guarantee a stunning look.

WallQuotes.com (aka Belvedere Designs) would be happy to help you fill that blank wall in your house. Whether you want a dose of motivation, inspiration, or just plain ol' humor, they've got tons of pre-made quotes and they even let you design your own. Plus, you'll snag 15% off of any order with the code YHL15.

Quirk is best described in a riddle: what do stamps of small buildings, pretty tumblers with waves on them and a banana ornament crafted by Jonathan Adler have in common? Not much, except they can all be found at Quirk online or here in Richmond on Broad Street.

Frame The Date takes the concept of remembering an anniversary, birthday, or other special moment (maybe the day you closed on your house?) and documenting it with style- combining graphic photos with custom wood frames to make those dates unforgettable.

Vol. 25 is another great spot for original and uber-sweet art for your home – whether you're grabbing some prints, photoshop overlays, or any of the many items in their Zazzle show. Plus, now through Wednesday June 16th, it's buy 2 get 1 free on all prints and overlay sets.

Smock Paper makes bamboo paper look darn good with their sophisticated and charming letterpress invites, stationery, and greeting cards. And the paper's not the only thing that makes this company green. Head to their site to learn more (and fall in love with their amazing designs).

The Natural Sleep Store helps you rest easy, not just because they sell mattresses that are customizable to your body's preference, but also because everything they sell helps keep your bedroom chemical free – like the Savvy Rest mattress we bought a while back.

Lisa Leonard Designs doesn't just have your back for lady-themed holidays like Mother's Day. With Father's Day right around the corner you can score a masculine take on Lisa's hand-crafted sterling silver jewelry with items like keychains or leather cuffs for him.

Etsy Kids is definitely ready for the summer season now that they've updated their curated collection of Etsy's freshest finds for infants, toddlers, kids, and even moms. Heck, you might even catch a few items that can live in a "grown-ups only" house too.

Hoot Design Co. is home to a range of punchy designs – from prints and posters, to invites and greeting cards. They even have all ages covered, beginning with their signature Simply Baby poster, which is an eye-pleasing way to get the beans and beanettes of the worlds to learn those ABCs.

Heart & Stone is a great spot to find cutomized necklaces, rings, and charms – especially if you like 'em with a splash of green. Yep, this silver is 100% recycled and all the work is done by hand. Not to mention that everyone can score 10% off with the code YHL10.

And our last big THANK YOU has to be directed at you guys. Thanks so much for dropping in to see what we're up to over here at Casa Petersik. We wish you nothing but the most fantastic and DIY-filled weekend!
&nbsp
What's the use of DIYing yourself silly and upgrading every inch of your house if you're not going to protect it from bad guys and natural disasters? And there are so many simple ways that you can do just that. So here's how we do our best to protect our precious home sweet home.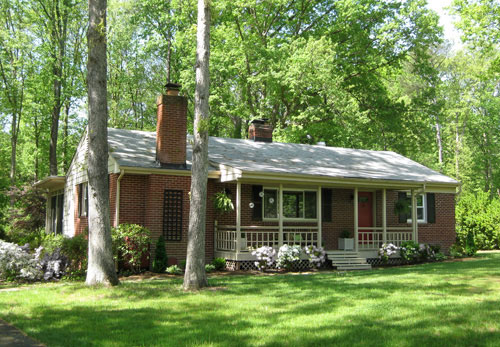 1. Opt for a safe deposit box. Ever since I was a young child and we got robbed (the bad guys stole all my Christmas money and a necklace that was handed down to me from my grandma) my mom has ingrained in me that you'll never be sorry that you have a safe deposit box. It's just a small fee each month but the peace of mind that it can provide- and the unyielding protection that it can offer to your most prized possessions- is well worth the investment. Plus it's amazing how freeing it feels to know that all of our important papers are in one place. No more frantically searching for my social security card or the title to the Altima.
2. Get an alarm (or install deadbolts, get a guard dog, etc). We live in one of those areas where people leave their front doors unlocked when they run out to the store. In fact our neighborhood hasn't had a single break-in throughout the entire four year span that we've lived here. But that's not a reason not to protect our house just in case- especially since we share so much of our life (and our house) with the world thanks to this ol' blog. So getting an alarm felt like a smart move for us (we even scored a break on our homeowner's insurance for the purchase). And not only do we feel a lot more secure with a whole-house alarm, we also have motion sensor lights, deadbolts on all of our exterior doors, and a nice little yappy dog with a surprisingly loud bark to alert the neighbors of any funny business. We like to think of it as a few layers of protection.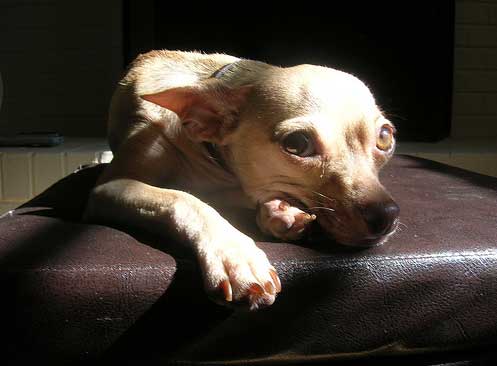 So even if you don't have the money or the desire to get a full blown alarm system, even taking a few simple precautions like installing deadbolts, adding a few motion sensor lights, or even remembering to lock your windows can really lower the likelihood of a break-in.
3. Befriend your neighbors. There are about a million reasons to get to know your neighbors (when our driveway was paved one of them kindly offered up the use of theirs, when we needed a cup of sugar another one lent a hand). And "house safety" is definitely on that list. We're very close with a handful of people who live nearby, which is great because we can always let them know when we'll be out of town so they can keep an eye on things for us. And they do! One eagle-eyed neighbor actually called us when John's sister stopped by- even though she was there with our blessing- just to be sure. It's like your own personal neighborhood watch. And of course they can also alert you to a fire or if a tree happens to land on your roof (that actually happened to a family member, and thanks to her neighbor they knew right away and got it taken care of before they even returned home). Gotta love that.
4. Make sure your landscaping isn't doing the bad guys any favors. When we moved into our house it would have been easy for anyone to sneak up to our front door without any of our neighbors noticing…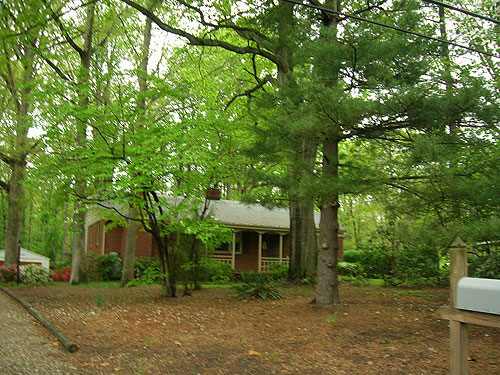 But ever since we've cut back all the overgrown trees and bushes and created a more open landscaping plan, there's a lot less "cover" for anyone who might want to sneak around under the cover of shrubbery. So break out those clippers and get down to business- it's just one more super easy way to protect your place.
5. Resist the urge to announce your location to the world. Celebrities and normal people alike are using sites like Twitter, Facebook, and Foursquare to broadcast whenever they're on vacation or visiting faraway family members… and then coming home to find their home completely stripped of all valuables. Eeks. We do our best to be safe by avoiding the urge to share when we're traveling (on Facebook, Twitter, and even here on the blog) so you'll always notice that we only reveal that we've been away after we're back home again. You just never know who could be waiting to hear that you'll be out of town.
6. Bring home a fire and waterproof safe. Ours was actually given to us as a wedding gift but we love how practical and easy it is to use. Of course we have all of our "true" valuables (like jewelry, titles, deeds, and other government paperwork) stored in our safe deposit box, but for sentimental items that we just couldn't bear to lose in a fire or a flood (like a CD full of wedding photos from our photographer and all the videos we've made of Clara and Burger) there's nothing like the peace of mind that a small waterproof and fireproof safe can bring. And it can easily slip into any closet or corner (we keep ours in the hall closet under the vacuum cleaner).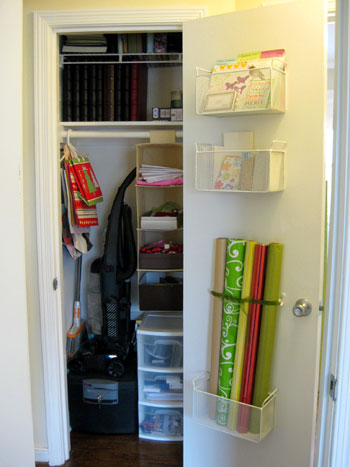 7. Snag a few carbon monoxide/smoke detectors. You don't really need us to explain why this is a good idea, but it's definitely nice now that they sell those two-in-one detectors that can do it all. We were sure to place enough around the house so that each "zone" is adequately protected, and we change the batteries two times a year when we change the clocks forward and back for daylight savings time (it's easier to remember to do it that way).
8. Don't forget to test for radon. We did and the results were staggeringly dangerous (read more about that here). Thank goodness, for the health of Clara, Burger and ourselves, we opted to test our house pretty much right away (instead of living here for years without knowing that our casa was trying to kill us). Mitigation wasn't cheap, but it was definitely the key to making our home about 100 times safer for us and our growing family. And the fact that we went from an almost unheard of amount of radon to nearly none at all (even less than the air we breathe outside!) was the icing on the cake.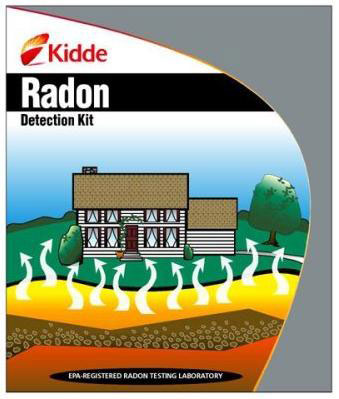 9. Own at least one fire extinguisher for each floor of your home. We have just one since we have a one-level ranch, and we keep it under the sink in the kitchen since most fires start in that room. We've never had to use it but it's always nice to know that it's there. It's just another smidge of assurance that we're prepared in case anything unexpected threatens the house that we love so much.
10. Don't forget to get a shredder. We picked one up a few years ago and were surprised how easy it has been to make a little pile of things "to be shredded" and get 'em done all at once at the end of each week. Not only does it protect our identities, it also cuts down on the bulking bags of garbage that used to fill our trash bin since it really does condense things nicely while making it impossible for anyone to find out your bank account number. Oh and on that subject, we've heard that dropping bills and tax info directly into a public mailbox or even taking it to the post office is a lot safer than leaving that stuff in your own mailbox with the flag up. Because although it's illegal for people to dig around in your mail, it would be pretty easy for a criminal to zip by, open your mailbox, and steal something like your tax stuff (complete with your social security number, bank info, income, etc). Yikes!
11. Be sure your tap water is safe. With crazy toxins like lead and even arsenic showing up in drinking water, it's always smart to look at how your h2o stacks up. And luckily it's your municipalities responsibility to test the water each year and send out a statement to you, so knowing what you're drinking is free thanks to their annually published reports. For extra credit you can even install a water filter (like we did here) for more assurance. We drink water like it's going out of style so it was a must-have for us.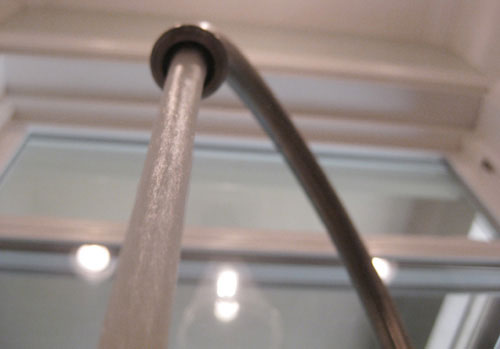 12. Stay up to date with house-related check-ups. From annual termite inspections to HVAC servicing to ensure that everything's in working order, there's nothing better than staying on top of home maintenance so your water heater doesn't flood your basement and you don't have to deal with a major (and costly) insect infestation. We actually have just one piece of paper with every service person's info on it (from our oil-heat guy to our termite inspector's info) so it's easy to pull that one sheet of paper out from time to time and see what we're due to have serviced, replaced, renewed, or checked. And building a relationship with these companies by using them consistently and being organized about scheduling maintenance calls really helps build a nice relationship (more than a few of them have billed us less, offered up free labor, and even saved us a ton of money by whispering what we really can do something ourselves in return for our loyalty).
So that's how we do our best to keep Casa Petersik safe and sound. Because nothing would be more heartbreaking than to see something that we worked so hard to spruce up somehow get damaged or vandalized- especially if it was an occurrence that we could have easily avoided. What about you guys? Do you do other things to keep your house protected? We'd love to hear your tips! Share and share alike.
&nbsp