We're glad you guys enjoyed kicking up your feet and daydreaming about how bootylicious you all are thanks to this week's giveaway (and yes, there were quite a few of you claiming a high level of bootyliciousness). Ok, maybe that's a bit of an overstatement, but at least Booty Bean Bags gave us a chance to remember not to take home decor too seriously and that sometimes it's good to just lay back and get comfortable thanks to their grown-up spin on bean bag furniture.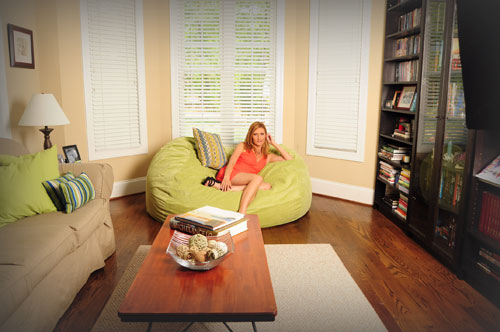 Plus for the rest of the month they're making it easier for everyone to do just that with a 15% off discount on any Booty Bean Bag product with the code YHL. Not to mention that shipping to the continental US is always free.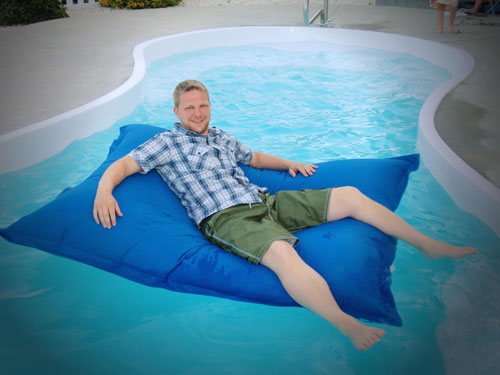 But better than free shipping is a free Chofa or Brawny Bag for our lucky winner. And after coaxing random.org with some magic bean bag beans, it revealed that our winner is… Mary West (who you can find relaxing on her couch or her porch during a rainstorm). Congrats! Here's to more relaxing days in your future, Mary.
And if you weren't this week's big winner, don't fret. On Monday we'll be back with an awesome giveaway that will have you feeling sunny and good (yup, that's a clue).
See our Giveaway FAQs page for more info. Pics courtesy of Booty Bean Bags
&nbsp
While recently watching a super old episode of Parks & Recreation, we had to laugh when we saw what looked exactly like our card-catalog-turned-spice-&-spoon-rack in the background behind Amy Poehler. Especially because the episode was all about her unabashed hatred for libraries: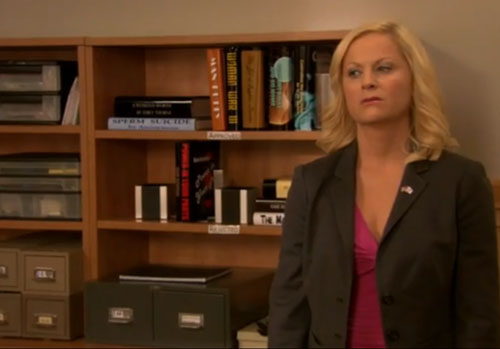 Isn't it a dead ringer for the $5 thrift store version I got two Valentine's Days ago from Sherry (read more about that here)?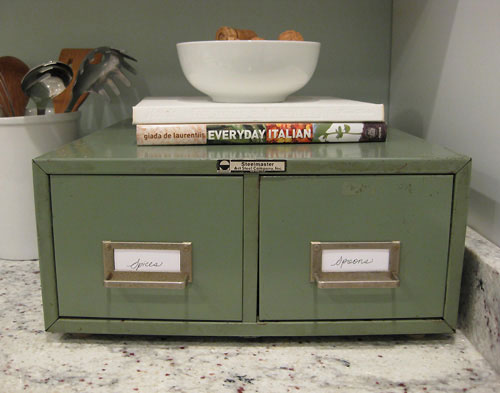 So it got us wondering if you've ever seen something you have in your house on TV. Was your fancy stapler on The Office? Did your Ikea curtains make an appearance on Project Runway? Have you spotted the same touristy magnet from Texas on someone's fake sitcom fridge? Spill the as-seen-on-TV beans.
&nbsp