Another announcement: you guys are quite the recently/currently pregnant bunch (amongst other newsworthy things). We loved reading all of the announcements you "typed at the top of your lungs" on this week's giveaway from The Paper Cafe and Take Note! Designs. Perhaps some of you would like to make your baby/moving/birthday/holiday/all-other announcements on paper? Even well-designed paper at that?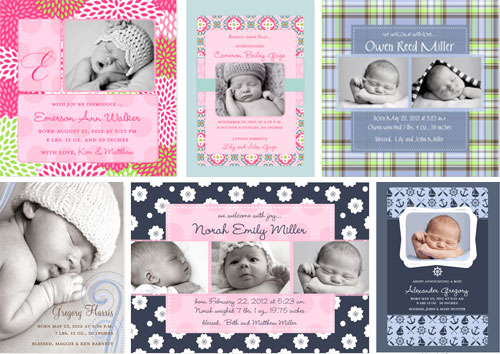 Well, now you can. Although one lucky lady or lad will score $100 towards anything in Take Note! Design's shop on The Paper Cafe, all of you get 20% off all Take Note! orders through Aug 13th with the code YOUNGHOUSE20 (which actually makes them 30% off retail). And even if your announcement-worthy event is more than two weeks away, you can place your order now to get the discount and wait to design your order 'til your ready. Gotta love that flexibility.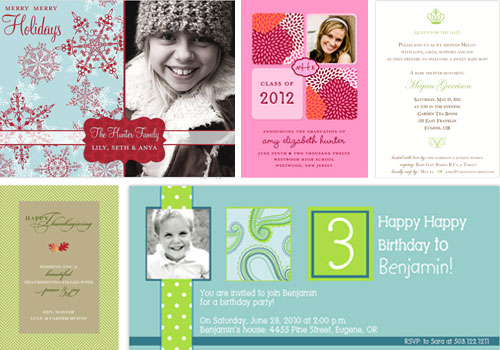 As for our winner, random.org gleefully announced a randomly-selected name and it's: Carolyn Mele (whose third baby boy is just about ready to come into the world) . Congrats… on both your win and the wee one on the way! We'd love to know which design you have your eye on.
And if your name didn't come up this week, don't fret. On Monday we're dishing out another prize that covers so much ground I can't even begin to come up with a clue. Stay tuned…
See our Giveaway FAQs page for more info. Pics courtesy of The Paper Cafe and Take Note! Designs.
&nbsp
You know nothing makes us happier than some good ol' DIY. Here's Elizabeth's letter:
If you can believe it, I've recently tackled a headboard project since becoming a mom seven months ago. I have to thank you for your wonderful tutorials because they have given me a lot of direction to get many things done! I wanted to share this particular makeover with you since I made a headboard inspired by your tutorial. Our bed definitely needed one!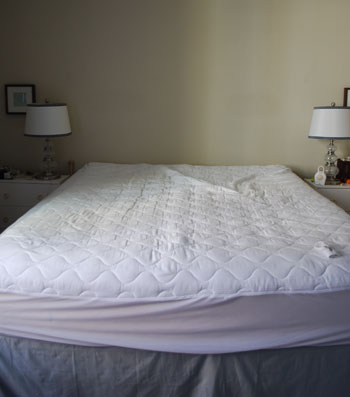 I purchased a piece of plywood and had it cut to an 82″ length at Lowe's. Once home, I traced my free-handed design on it and used a jig-saw to cut it out. This was my first time using a jig-saw and it was surprisingly easy. From there, I used some spray adhesive to adhere 2″ foam that I had cut. Then I simply covered it with fabric and I really love how it turned out!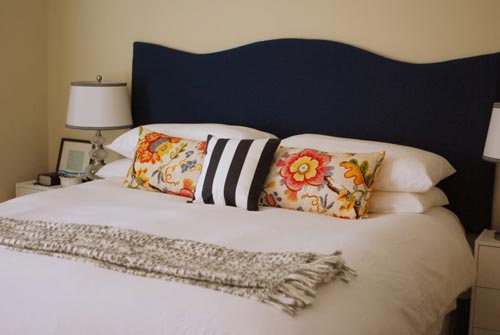 Anyway, hope you like it! Thanks for all the inspiration and tips! – Elizabeth
Didn't Elizabeth do a great job- especially since it was her first time slinging a jig-saw?! You can read more about her big headboard project on her blog. Anyone else out there ready to try something similar?
&nbsp