This week's big query is all about stairs. Namely, do you prefer them to be bare wood, plushly carpeted, or a bit of both thanks to a runner? Do you love the look of wood stairs but think they're dangerous when it comes to kids (or just your own clumsy self)? Do you think carpeted stairs are a nightmare to vacuum? Do you adore runners or think they're a bit too non-committal either way?
&nbsp
Who knew PB Teen had so many punchy and fun pieces that definitely transcend the living-with-the-rents and dorm-decor category? Here are a few things- some on sale, some a bit pricey (but still quite cute)- that caught our eye: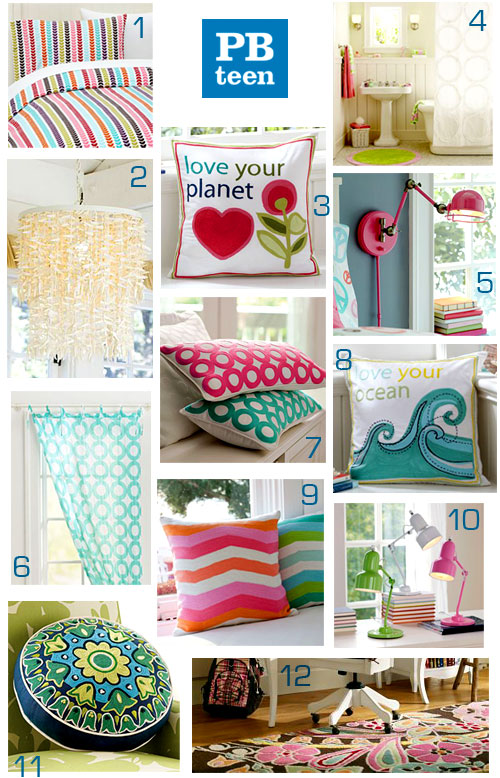 So there you have it, a mood board-ish rundown of a few summer-tastic finds from PB Teen. Of course we don't recommend piling all of them into the same space, but maybe adding a pink desk lamp to your home office along with the swirly rug would be fun? Or pairing the colorful duvet with the patterned sheers in a guest room? Have you guys seen anything surprisingly adult-friendly at PB Teen as of late? Or do you have another unexpected source where you shop for home decor? Do tell.
Note: PB Teen didn't pay or perk us for this post, we just genuinely liked these items and wanted to share the goods.
&nbsp